Minimally Invasive Hip Replacement – Direct Anterior Approach
The anterior approach for total hip replacement is a tissue-sparing alternative to traditional hip replacement surgery that provides potential for less pain, faster recovery and improved mobility because the muscle tissues are spared during the surgery.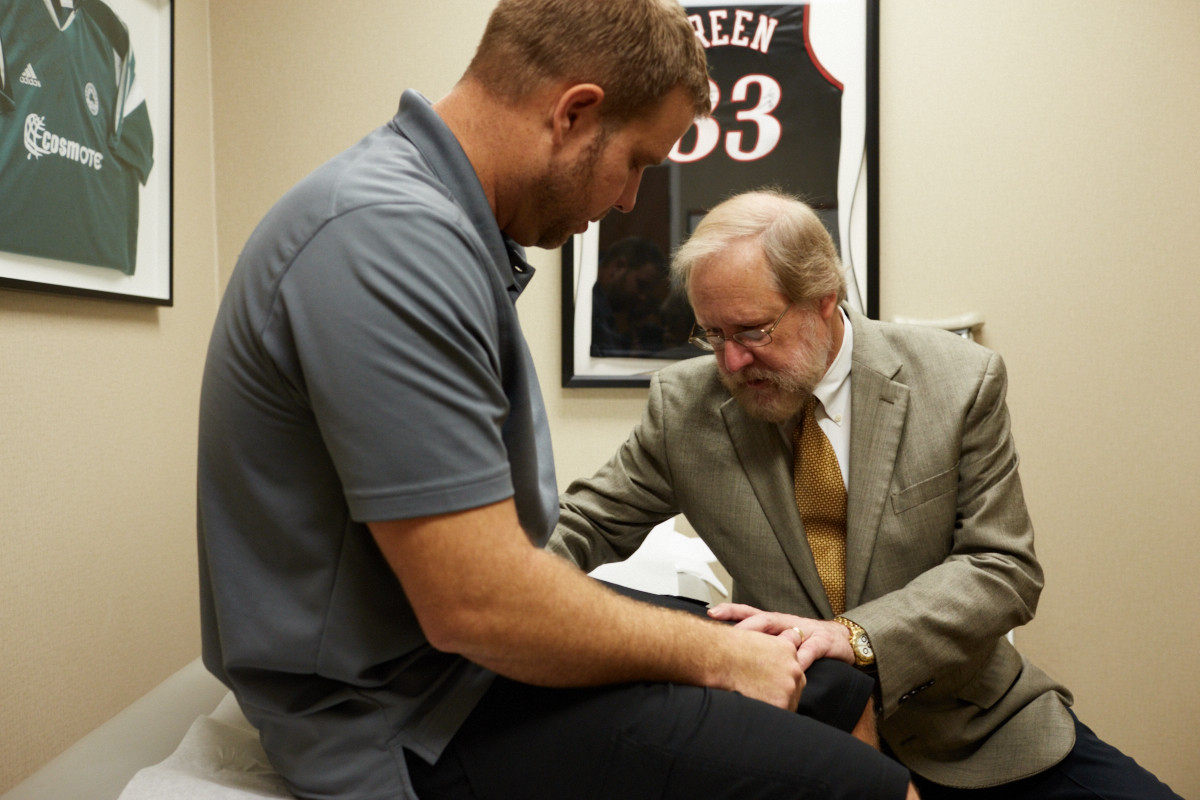 Why have a hip replacement?
Making the decision to have a total joint replacement is a life-changing decision for all involved. In the past 40 years, millions of people have suffered from arthritic hip pain and experienced relief through total hip replacement and restored mobility. Most patients report that pain experienced after surgery pales in comparison to the pain they were living with on a daily basis.

What is anterior total hip arthroplasty?
The anterior arthroplasty approach to a total hip replacement is a muscle-sparing procedure that allows the surgeon to access the hip joint without disrupting the stability ligaments, thus making the hip significantly less likely to dislocate in the future. To the patient, this means there are no positional restrictions after the initial 6-week, post-op healing period.

What is the hospital stay and typical recovery time?
Having a total joint replacement requires general anesthesia and typically a 2-3 day stay in the hospital. Once a surgery date is chosen, the patient is scheduled for pre-op registration at the hospital and lab work, which includes basic blood work, EKG and a possible chest x-ray.

The surgery itself takes approximately 1 hour to perform. During surgery, we utilize a multimodal pain management regimen – that includes EXPAREL. This new approach reduces pain and lessens patient recovery time. In addition, the utilization of tranexamic acid is used to better control surgery blood loss, keep the blood pressure low and lessen the likelihood of a blood transfusion.
For more information, contact Andrews Sports Medicine & Orthopaedic Center at (205) 939-3699 and request to speak with either Dr. Davis or Dr. Flanagan's appointment scheduler.
Request an Appointment Online
---
Back to Hip