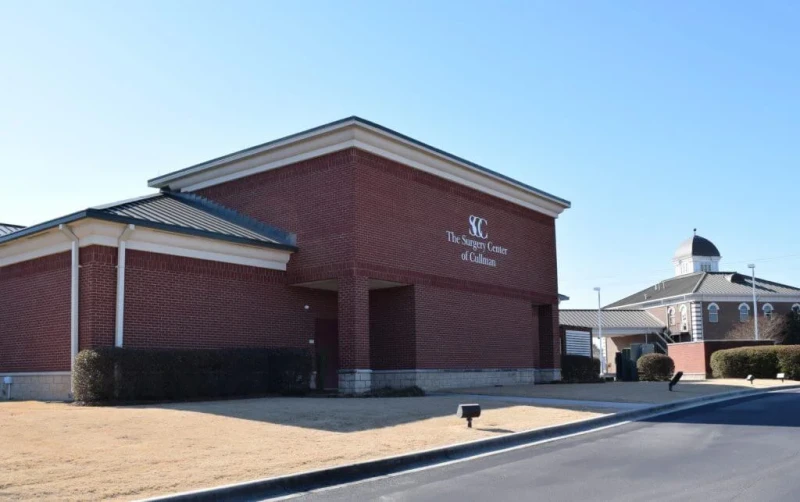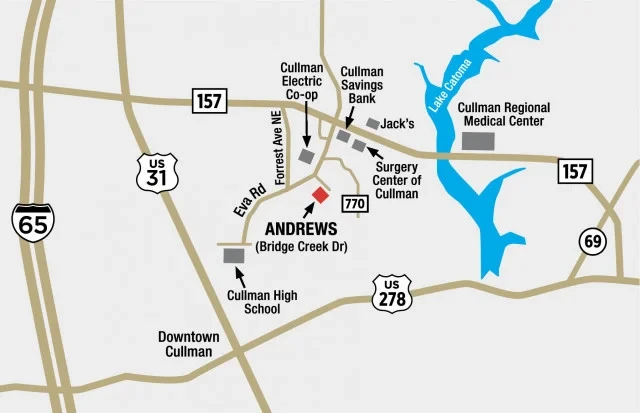 Address
1403 Wall Street
Cullman, AL 35055
Office Hours
Monday - Friday: 6:00 AM - 5:00 PM
Saturday & Sunday: Closed
The Surgery Center of Cullman is a third-party ambulatory surgery center (ASC) utilized by orthopaedic surgeon, Marcus A. Rothermich, MD.

The surgery center, located at 1403 Wall Street, is easily accessible from I-65 and is approximately .5 mile from our Andrews Sports Medicine - Cullman clinic location.
This provides Dr. Rothermich's patients' the convenience of having their office appointments and surgical procedures both taking place within the same general vicinity of northeast Cullman.
Dr. Rothermich performs a variety of surgical procedures at The Surgery Center of Cullman, including:
ACL reconstruction
Arthroscopic surgery of the elbow, knee & shoulder
Rotator cuff repair
---
Surgical FAQ's - Surgery Center of Cullman
Why is my procedure being performed at the Surgery Center of Cullman, instead of a hospital?
For certain procedures, your orthopaedic surgeon may operate at our affiliated surgical location — Birmingham Surgery Center. This dedicated facility is an ambulatory surgery center (ASC), providing high-quality outpatient procedures that don't necessarily need to be performed in a full hospital. This may mean a shorter admission procedure and quicker release once you're ready to go home, giving you a more convenient, overall experience.
---
Expert at This Location