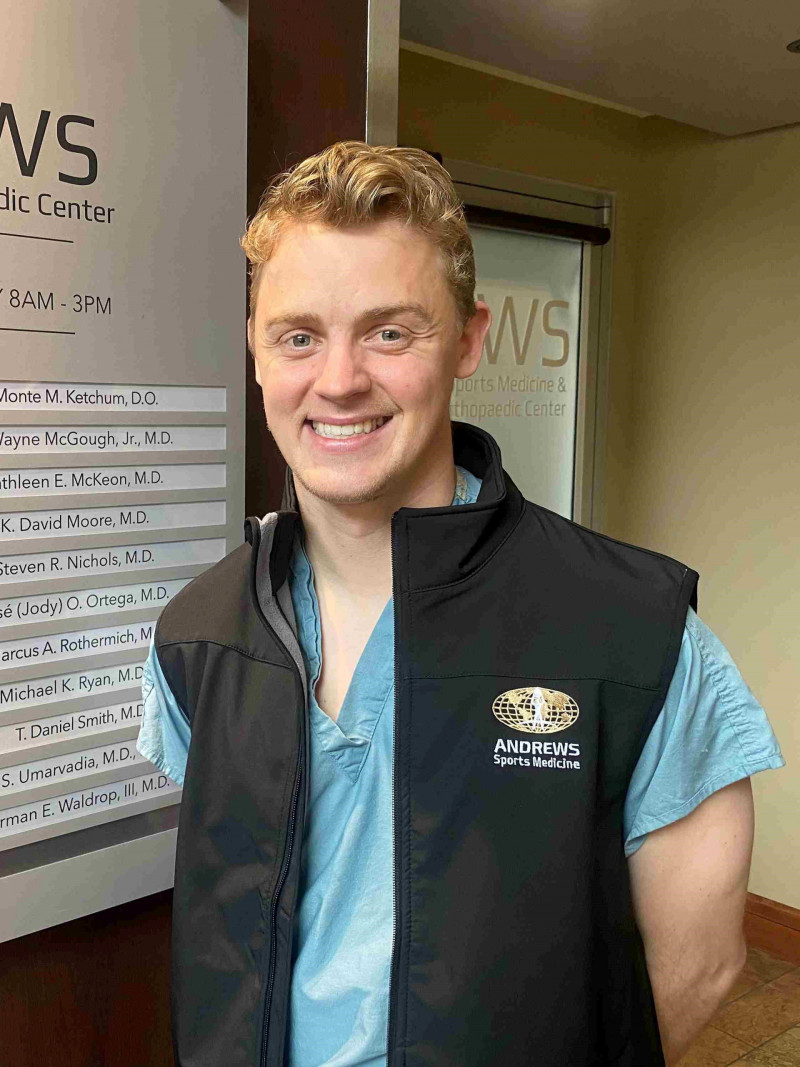 Sam graduated from Auburn and majored in health science administration and business. He attended Physician Assistant school at the University of Alabama at Birmingham.
Sam is our newest Physician Assistant here at Andrews Sports Medicine and he works alongside Dr. Michael Ryan. He assists Dr. Ryan in the clinic and operating room.
Sam played baseball in high school and dislocated his knee cap. He was seen by Dr. Jeff Dugas and his entire team treated him very well. While he was in high school, he got to shadow some of the other PAs at Andrews. When he was a patient he learned and saw the spirit and drive all the PAs showed. Sam wants to continue to bring that himself as he works alongside Dr. Ryan and his team.
Sam and his wife Faith have been married for about 3 and ½ years now. They love spending time with their dogs Bailey and Sadie and going on walks with them. They also love to run, spend time with family and travel.
Certification:
National Commission on Certification of Physician Assistants (NCCPA