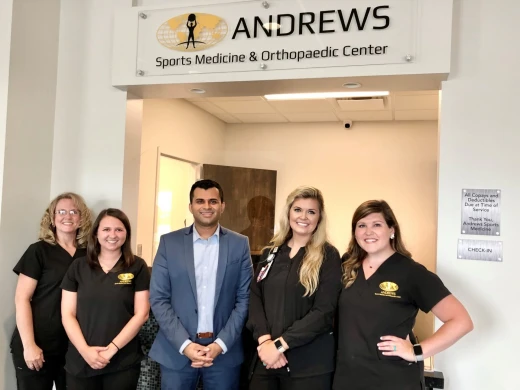 Andrews Sports Medicine & Orthopaedic Center has opened a new clinic in Gardendale.
"We're proud to welcome Dr. Umarvadia to our team, although he is no stranger to our practice," said Jeffrey Dugas, MD, managing partner at Andrews Sports Medicine & Orthopaedic Center. "Dr. Umarvadia has been a valuable member of our team the last 12 months, while receiving his sports medicine fellowship training."
Umarvadia completed his sports medicine fellowship with the American Sports Medicine Institute where he worked alongside Andrews Sports Medicine physicians and surgeons receiving extensive experience treating patients, conducting research and providing athletic event coverage.
During his fellowship, Umarvadia was assistant team physician for Samford University and Homewood High School. He also provided on-site medical coverage for the NCAA Wrestling Championships, SEC Baseball Tournament, AAC Track Championships, Birmingham Barons, Mercedes Marathon and Alabama Ballet.
Umarvadia, a non-surgical orthopaedic and sports medicine physician...
CLICK HERE to read the entire article.