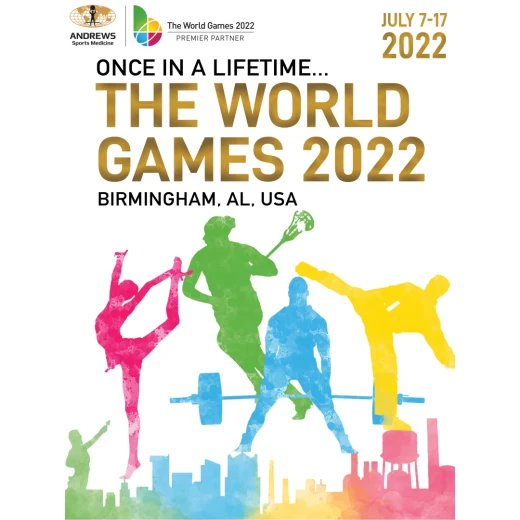 The World Games 2022 Announces Sponsorships with Andrews Sports Medicine and Harbert Management Corporation
BIRMINGHAM, Alabama (August 13, 2021) – The Birmingham Organizing Committee for The World Games 2022 today announced both Harbert Management Corporation and Andrews Sports Medicine & Orthopaedic Center as Premier Partners of The World Games 2022.
TWG2022, an international multi-sport event organized with the support of the International Olympic Committee, will hold its 11th edition in Birmingham from July 7-17, 2022. An anticipated 3,600 athletes will participate in more than 30 different sports throughout the Games.
Andrews Sports Medicine & Orthopaedic Center, based in Birmingham, Alabama, is a premier sports medicine practice, helping athletes at all levels, from high school to the NFL and MLB, treat and recover from injuries. Andrews doctors will serve as official athlete medical providers for the games. They will be on the sidelines at all competitions ensuring that every athlete competing receives world-class care.
Read the full release HERE