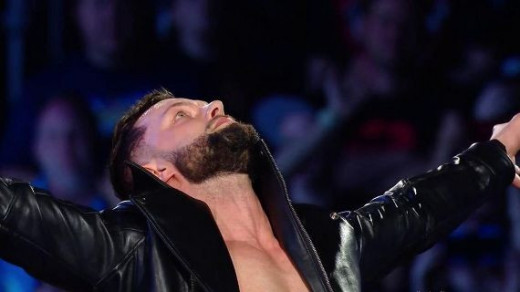 Thank you to ESPN senior writer, Stephania Bell, for chronicling WWE superstar Finn Balor's journey back to the ring. Finn spent months in Birmingham, from having surgery performed by Dr. Jeffrey Dugas to rehabbing with Champion Sports Medicine's Kevin Wilk.
By Stephania Bell
Finn Balor was in the match of his life, wrestling in last year's SummerSlam for the WWE's inaugural Universal championship, when something went terribly wrong.
Shortly into the match, Balor was launched by opponent Seth Rollins into an external barrier. His elbow was positioned behind him with his arm elevated, just as the back of his shoulder made contact with the barrier -- a position that rendered the front of his shoulder vulnerable to popping out of the socket.
And pop out it did, a dislocation so violent that Balor immediately recognized what had happened. Reacting on instinct, he pulled down on his right arm with his left hand, creating a traction force that allowed the arm bone to at least approximate its natural resting position in the joint. The immediate pain signaled the injury had caused damage to his shoulder, but there was no way for Balor to immediately know the extent.
Balor had a decision to make.
To view the complete written story on the ESPN website, CLICK HERE.