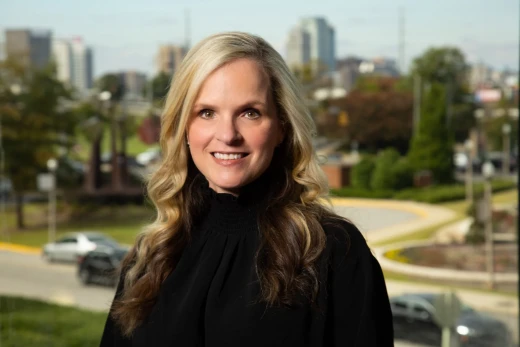 By: Taylor Riddle
National Nurse Practitioner's Week is November 12-18, 2023. Happy NP Week to our talented nurse practitioner - Heather Greer!
Heather Greer, CRNP
In this edition of NP Spotlight, we introduce you to Heather Greer, CRNP. Heather shares details about growing up in Texas, working alongside our foot and ankle specialist, Norman Waldrop III, MD, for nearly a decade, and family life with her husband, Ray, and their four adult sons.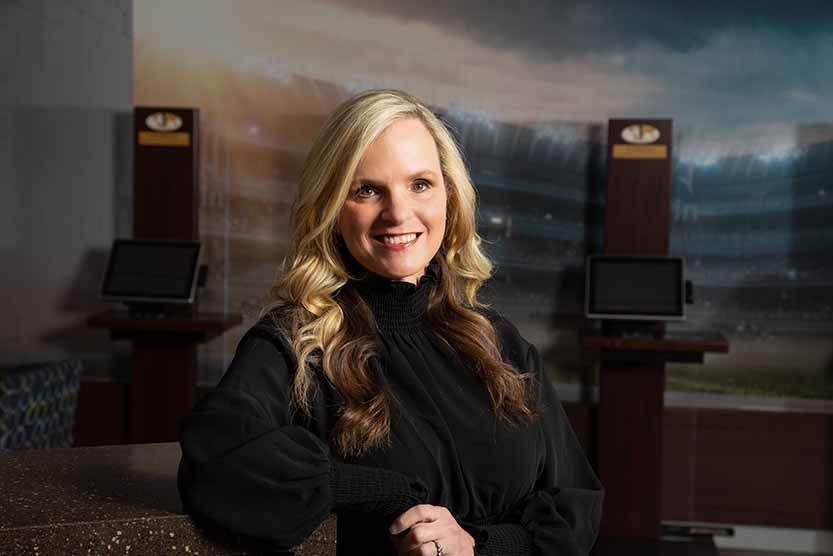 What do you enjoy most about your career?
By far, the most rewarding aspect of my job is helping others in their time of need while also encouraging them and sharing hope. I cannot tell you how much I enjoy what I do; it doesn't feel like work.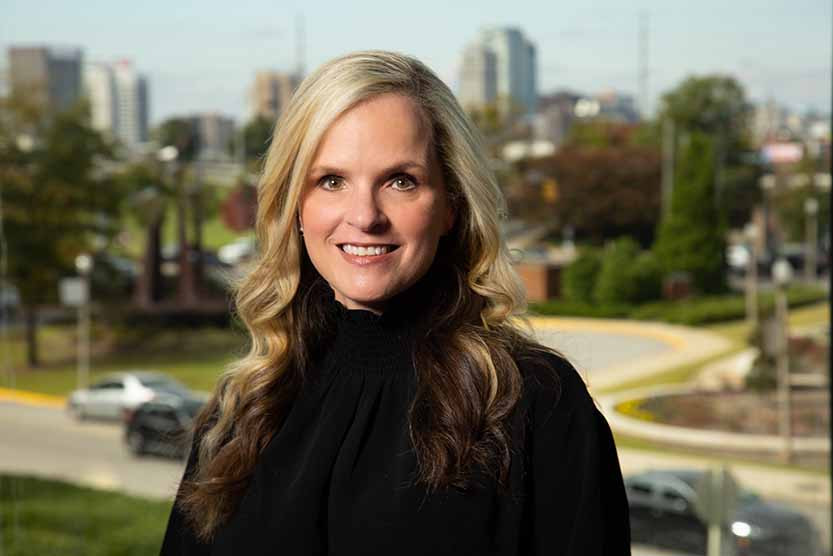 What do you like most about working alongside Dr. Norman Waldrop?
He is truly a gifted surgeon and a wonderful family man. It is a tremendous honor and privilege to work with someone who genuinely cares about his patients and their outcomes. Dr. Waldrop is a man of great integrity, high intelligence, with amazing surgical skills. In the nine years of working with Dr. Waldrop, I have been able to witness his devotion to his wife, Meredith, and their two boys, Cort and Robert. I have the utmost respect for Dr. Waldrop.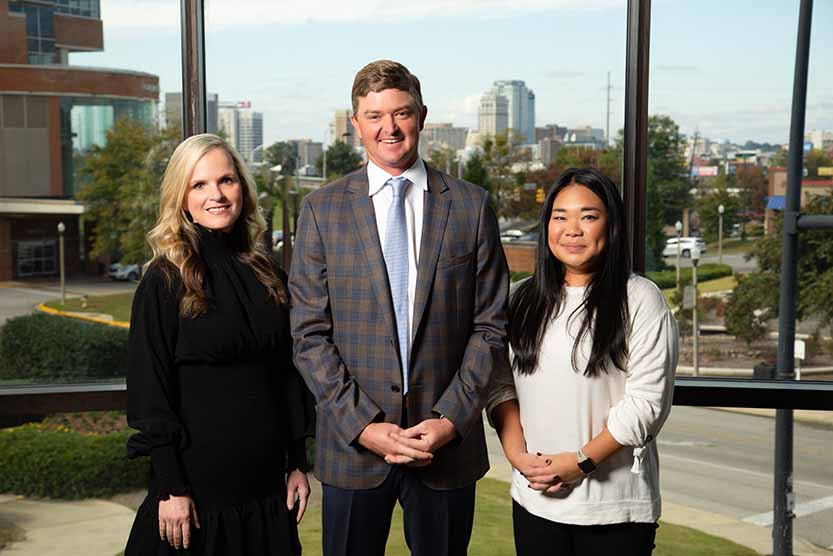 What do you like about the work culture at Andrews Sports Medicine?
I love our one big happy Waldrop family! Working with empathetic, compassionate professionals is truly a blessing. Tina's thoughtfulness along with her ability to communicate and coordinate keeps our clinic rolling. Eryn, the newest member of our team, has jumped in and hit the ground running with her sweet spirit and kindness. We could not do what we do without our extended family at both Ascension St. Vincent's OrthoSports OR and the Birmingham Surgery Center.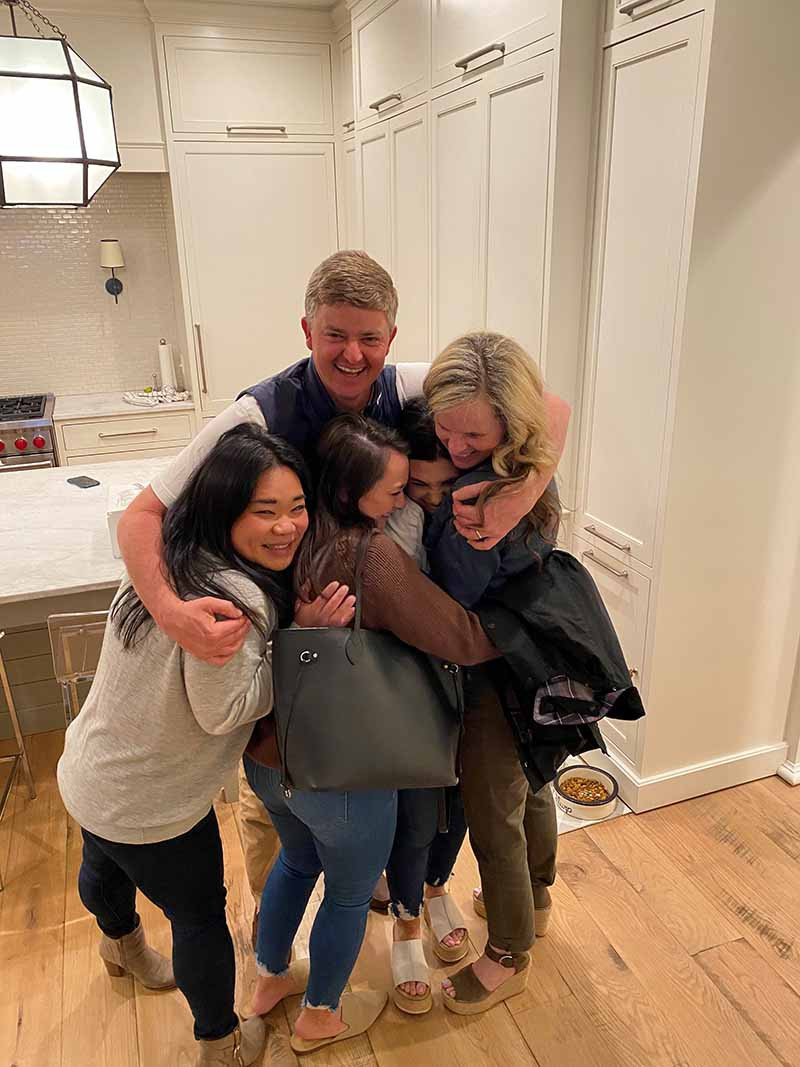 Tell us about your family.
Ray is my beloved husband of 30+ years and is simply one of the best humans on planet Earth. We have four incredible adult sons: Austin (Baton Rouge); Drake (Dallas); Kurt (Birmingham); Tyler (Auburn)…and our girl, Ruby, our spoiled Vizsla!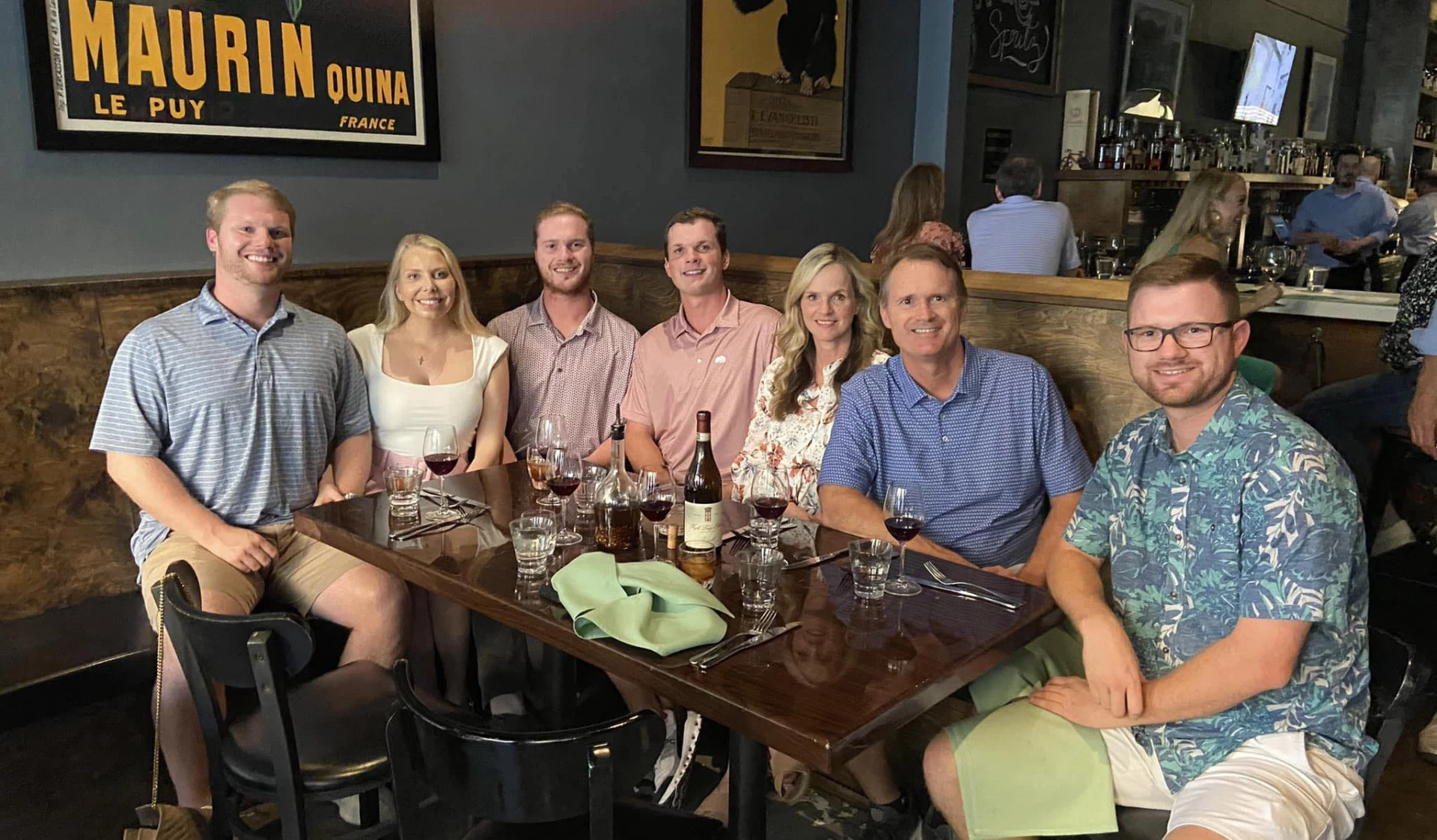 What do you like to do when you are not working?
I'm an avid gardener who loves Tex-Mex and Pizza, making memories with family and friends, and getting outside to experience the glory of God's creation through different outdoor adventures.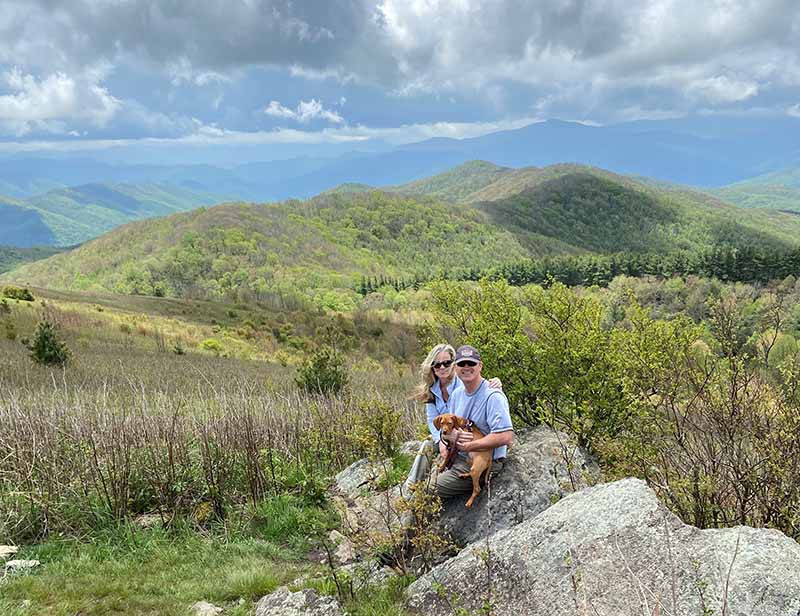 What was your favorite past time growing up?
Growing up during the 1980's in Dallas, Texas my mom, sister and I spent countless hours becoming expert shoppers and perfecting big hair. The irony is not lost on me that I ended up with four sons, wear scrubs five days a week, my hair in a ponytail on most days, and my favorite shopping excursion is to Costco!