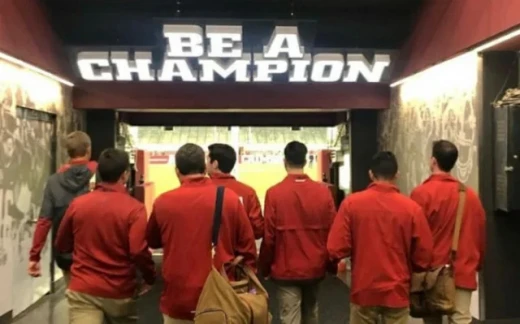 By Ben Jones
Alabama's medical team begins building its relationships with players long before their first injury. Their first introduction comes before the players even reach college.
Head athletic trainer Jeff Allen has become a piece of Alabama's recruiting pitch as well. He gives a presentation to players during their official visits to campus that highlights what the athletic trainers and the rest of the medical staff can do.
"I think what happens a lot of places, and I know it happens, because when I say it, parents and recruits shake their heads," Allen said. "I'm like 'Look, most places in the recruiting process, they're certainly going to walk you through the medical facilities. They're going to show you the pretty tables, the nice pool, we have this, we have that. And you're going to walk out the back door. You may never meet the people that are actually taking care of you. You may never hear about the doctors. You may not get the chance to meet them.'
"I think that is the norm, versus here, where I meet with every official..."
To read the entire article, by the TideSports.com's Ben Jones CLICK HERE.