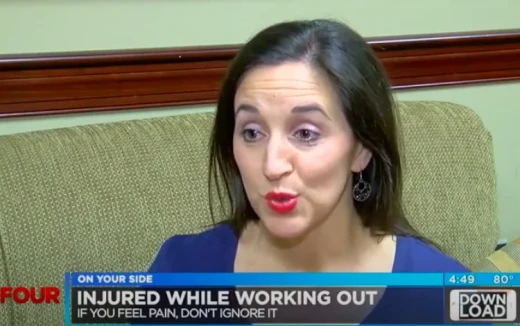 Thank you to WBRC FOX 6's Sherea Harris for asking Dr. Emily Bell Casey to share her insight on common workout injuries.
Emily Bell Casey, M.D. is a member of the American Medical Society for Sports Medicine. As a non-surgical sports medicine physician, Dr. Casey treats all types of orthopaedic medical issues, including sports-related and non-sports-related injuries and osteoarthritis in joints. A former cheerleader and dancer, Dr. Casey has special interest in treating gymnastic and dance injuries. She also has extensive experience with non-orthopaedic, athletic issues such as concussions, stress factures and nutrition concerns in female athletes.
To request an appointment with Dr. Emily Bell Casey, contact Andrews Sports Medicine & Orthopaedic Center at (205) 939-3699 and request to speak with Dr. Casey's appointment scheduler.