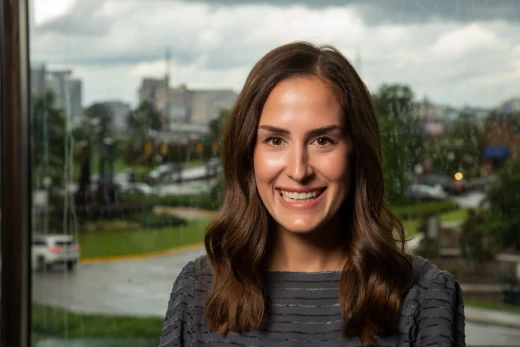 By: Taylor Riddle
In this edition of PA Spotlight, we introduce you to Kara Smola, PA-C. Kara shares about her role working alongside Dr. McKeon, growing up in Alabama and attending Auburn University, and what she enjoys doing outside of work with her family.
Kara Smola, PA-C
Kara works alongside Dr. Kathleen E. McKeon in hand and wrist surgery. Her skills are utilized in a clinical setting as a provider and in the operating room as a surgical assistant in surgeries that include fracture care, sports injuries, nerve repairs, joint reconstruction and microsurgery.
Kara grew up in Hueytown, AL and graduated with her Bachelor's in Biomedical Sciences (with honors) from Auburn University. Kara then moved to Mobile, AL for PA school at the University of South Alabama to complete the physician assistant program, graduating with a Master's degree in Health Sciences. She is Board Certified by the National Commission on Certification of Physician Assistants (NCCPA).
She is married to Dr. Rob Smola and they have 2 sons, Stretford (2) and Walt who was born in May of 2020. As a family they love traveling and watching professional sports together!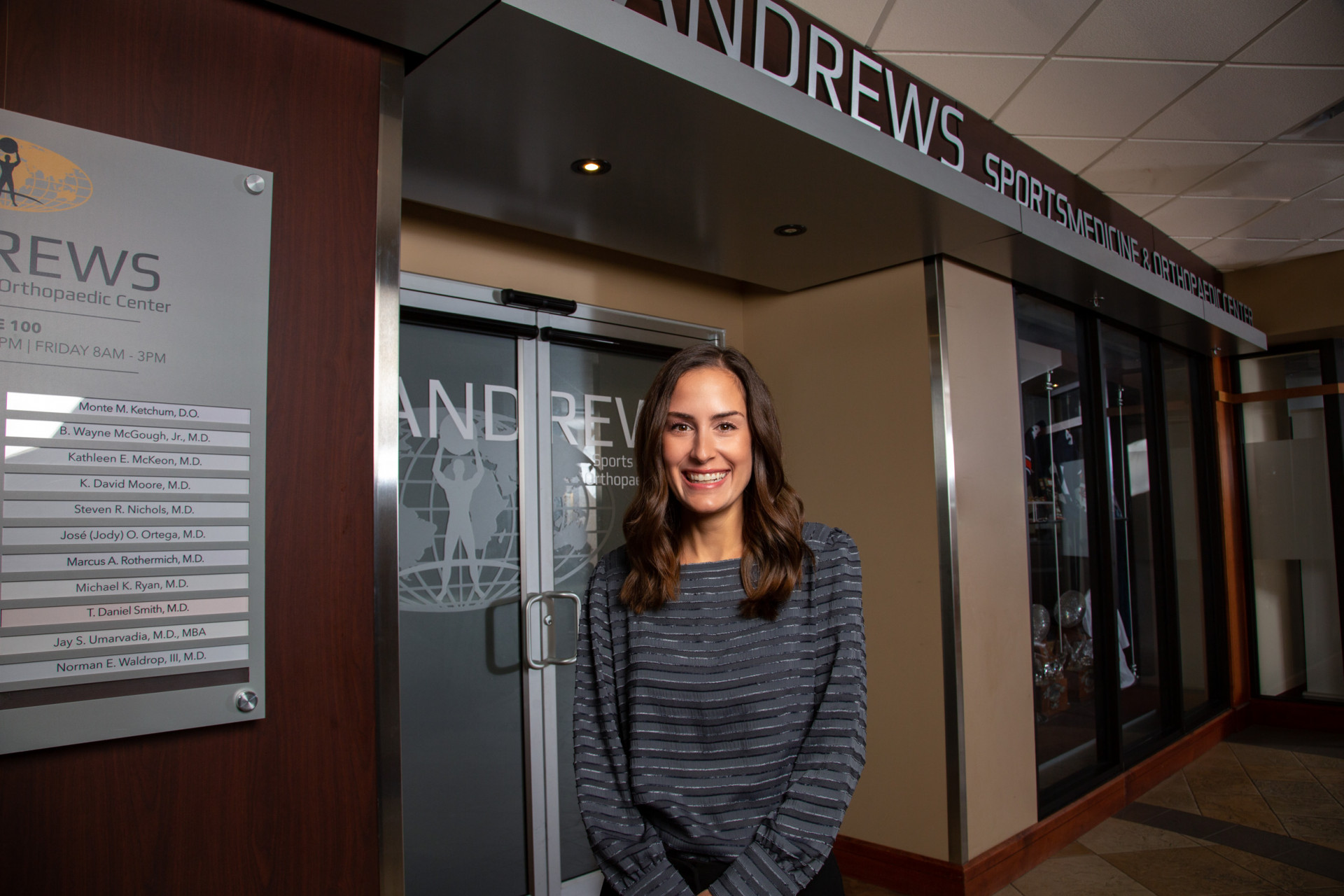 What do you enjoy most about your career?
I love being able to get to know and help patients by being "hands on" in their orthopedic care, both in the OR and clinical setting. It is rewarding to be able to help patients achieve their goals and take part in their recovery. I also love the variety of patients we take care of, whether it's a grandparent wanting to be able to play with their grandkids or a professional athlete wanting to get back on the field.
Another highlight is working with such an amazing staff. Our Andrews "family" is something special and it's inspiring to all have the same drive to take care of our patients and provide the best patient care possible. It's especially rewarding to work closely with such great people on Team McKeon and at the Birmingham Surgery Center.
Looking ahead to your career, what do you hope to continue to bring to Andrews Sports Medicine?
I hope to be able to continue to add to the efficiency and quality of care at Andrews. Most PAs are utilized to help patients have more efficient access to treatment, and I love being able to continue to help provide the same quality of cae that Andrews Sports Medicine is known for.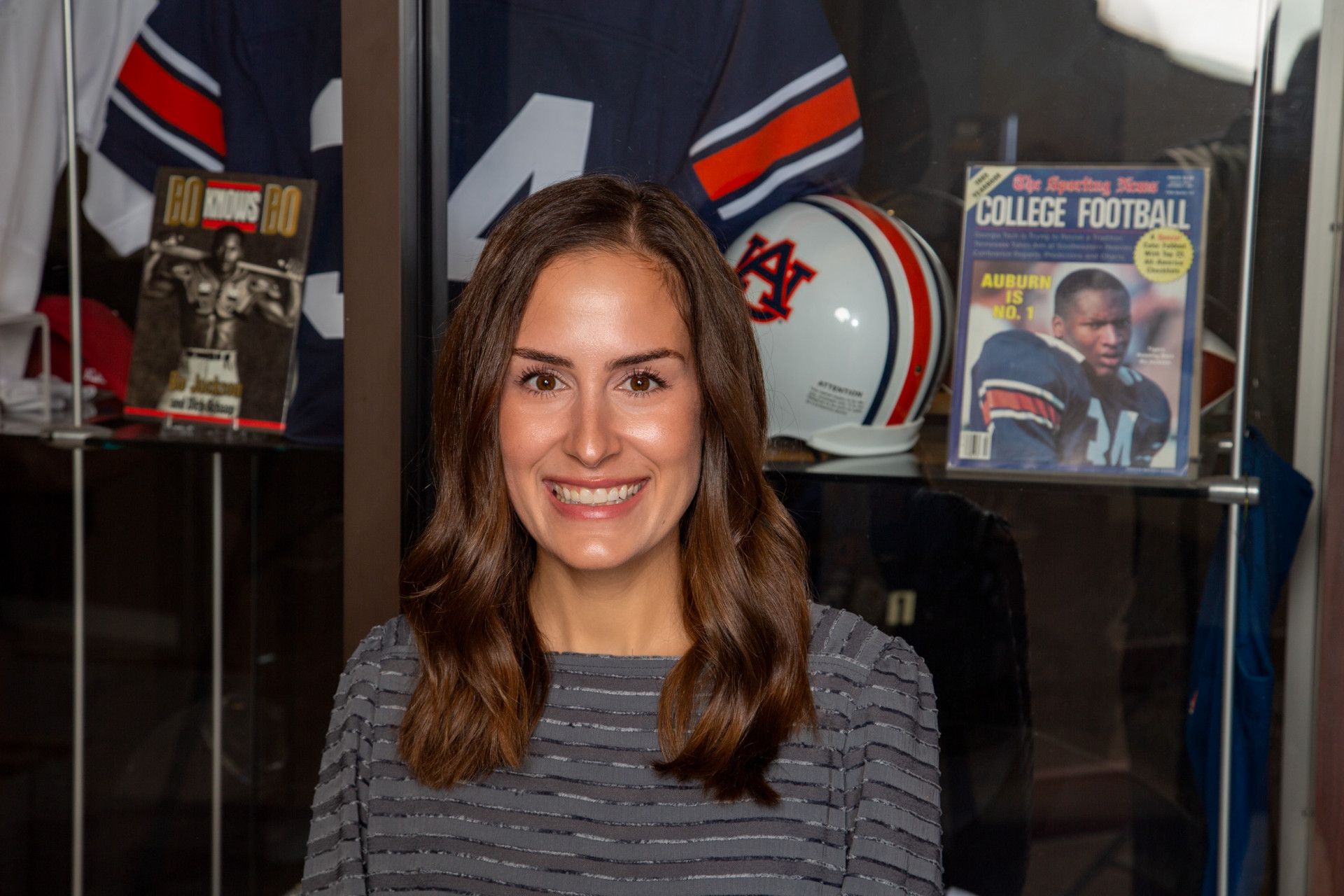 What do you like most about working alongside Dr. McKeon?
There is not a minute wasted with Dr. McKeon. If you know her, you know that she gets things done efficiently and she is really good at what she does. Not only is she a truly gifted surgeon, but she is also the best boss, mentor, and friend. It's very inspiring to see what she has accomplished over the years. Our team always jokes with her that she is "hands down, the best", but she really does deliver the best care both in the clinic and the OR. She's also really fun to work with, which is an added bonus.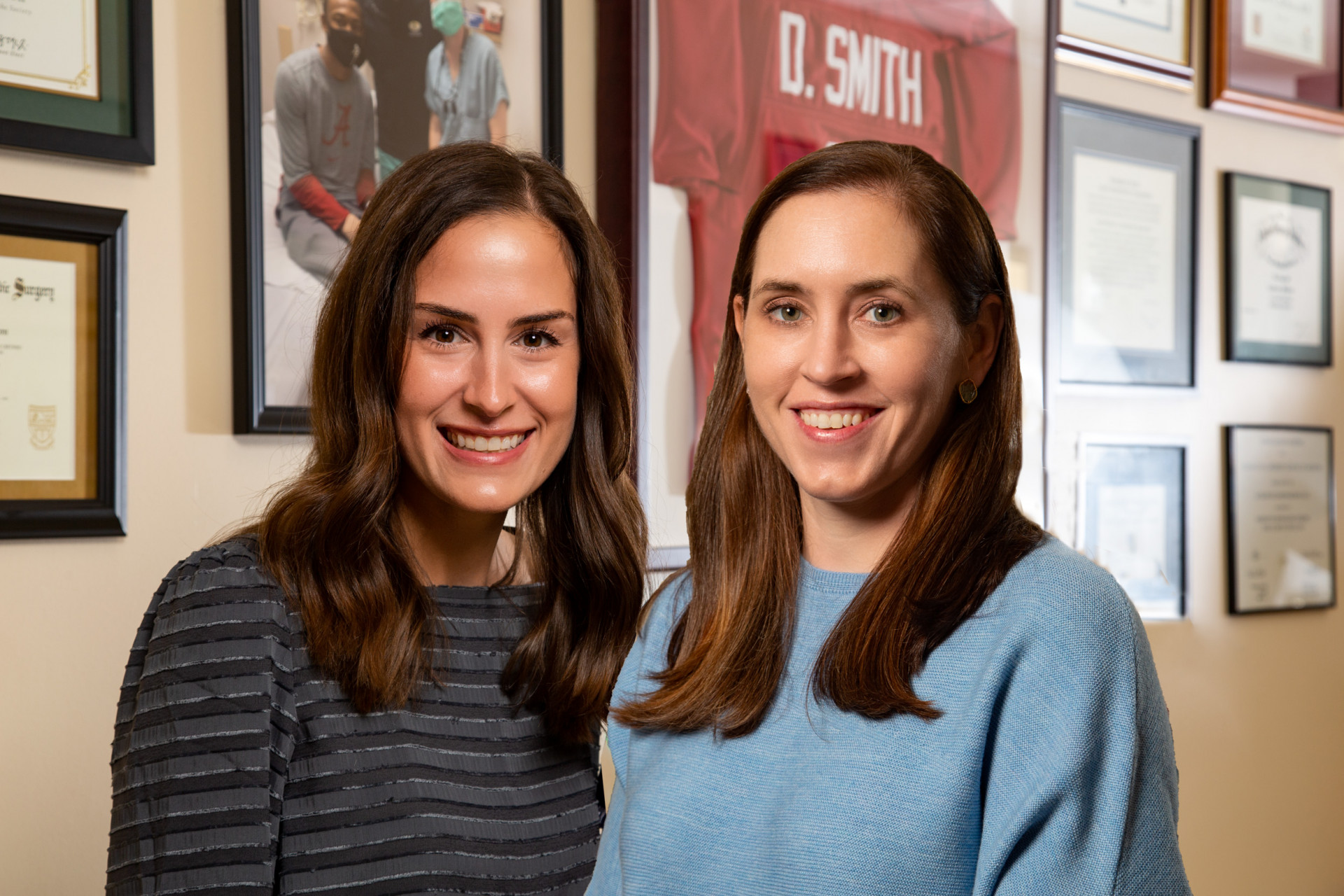 What do you like about the work culture at Andrews Sports Medicine?
I love how ASM always works collaboratively as a team. We are a close family at Andrews and we all keep our patients first and work so well as a group. Our leadership is "top notch" and that definitely reflects the quality of our staff and our patient care. I am thankful to be a part of such an amazing team.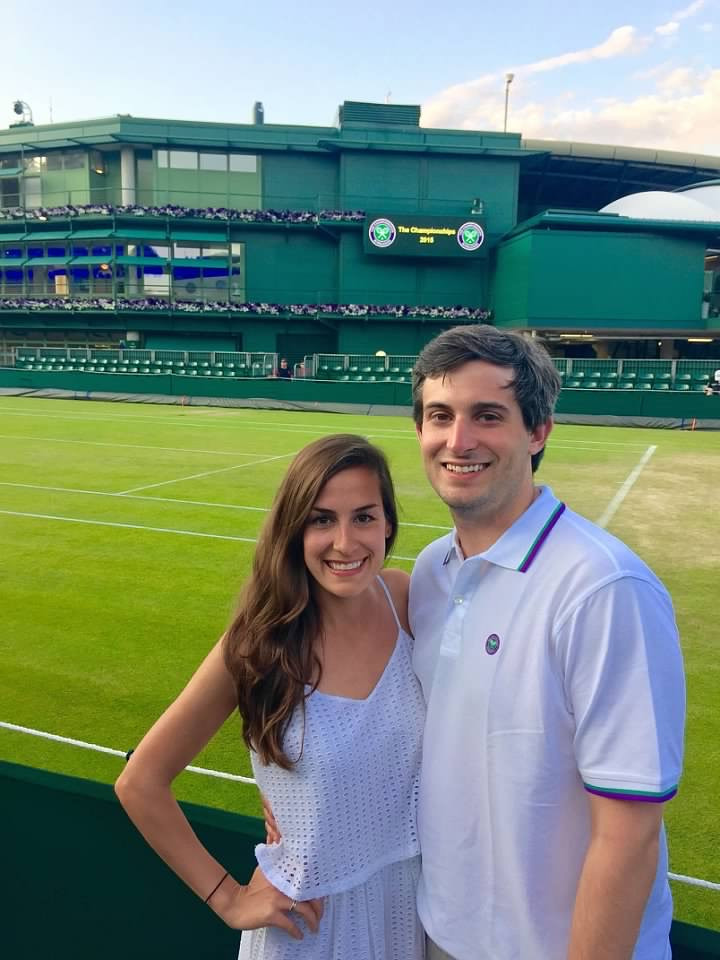 Do you have a mentor in the healthcare industry? If so, who and tell me about how they have helped you?
Dr. McKeon has definitely served as a mentor for me over the past several years. She has taught me so much about orthopedics and how to value a patient's needs and expectations and deliver the best care possible. She also knows the value of a good work-life balance and that's very important to me, as well.
My husband has also served as a mentor over the years. I have watched him complete undergrad, med school, residency, and be successful at his career and it's definitely inspiring to see him continue to have the drive and desire to care for some of the sickest patients in the hospital. He continues to teach me so much about medicine, even around the dinner table.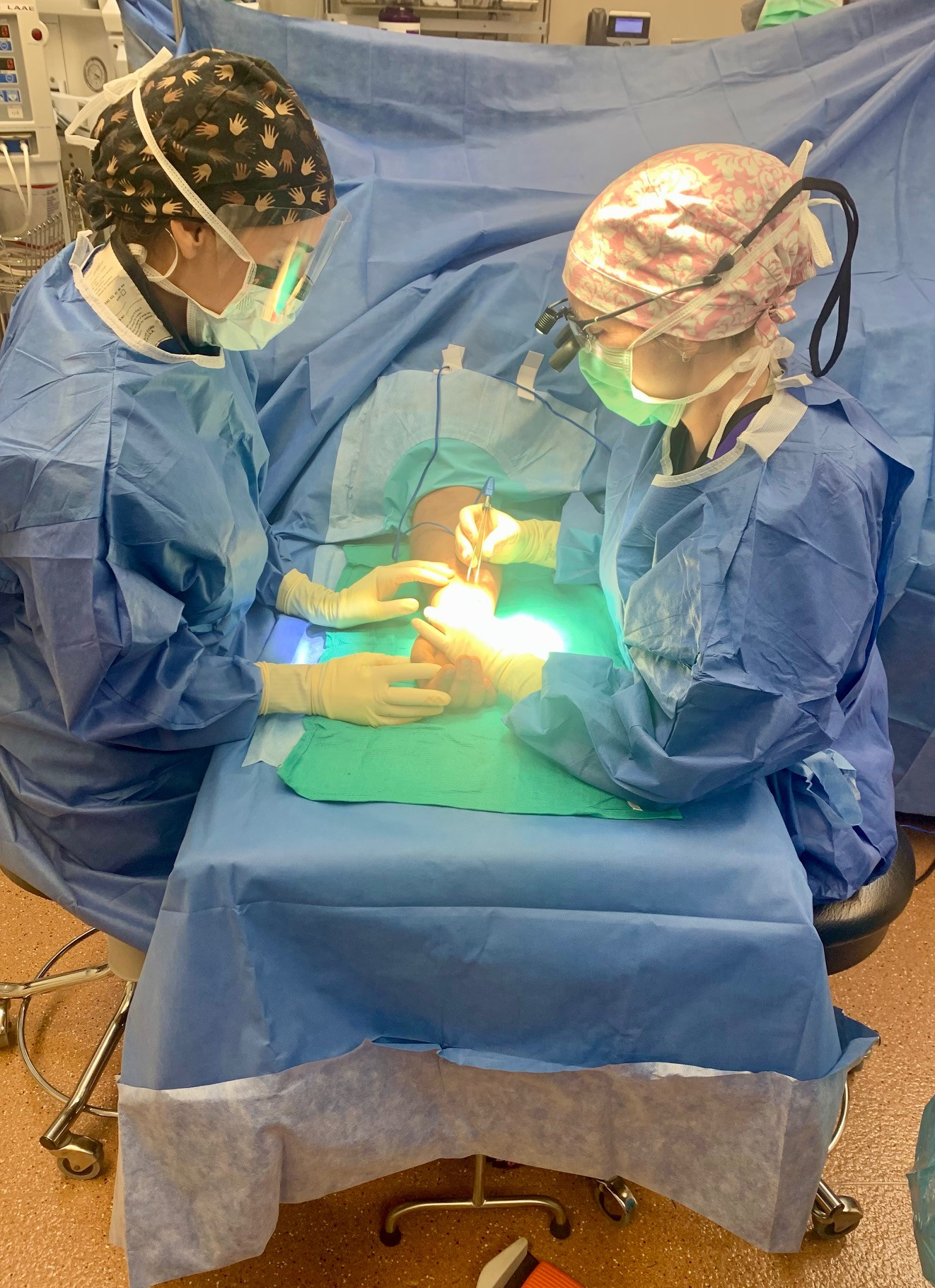 Where did you grow up and did you play any sports as a kid? If so, which ones?
I grew up in Hueytown, Alabama. Go Gophers! I loved playing tennis and cross country, as well as competitive cheerleading with ACE of Birmingham. At Auburn, I played Ultimate Frisbee on Auburn University's Women's Ultimate Frisbee Team and traveled across the southeast playing ultimate with friends who are still very close to me.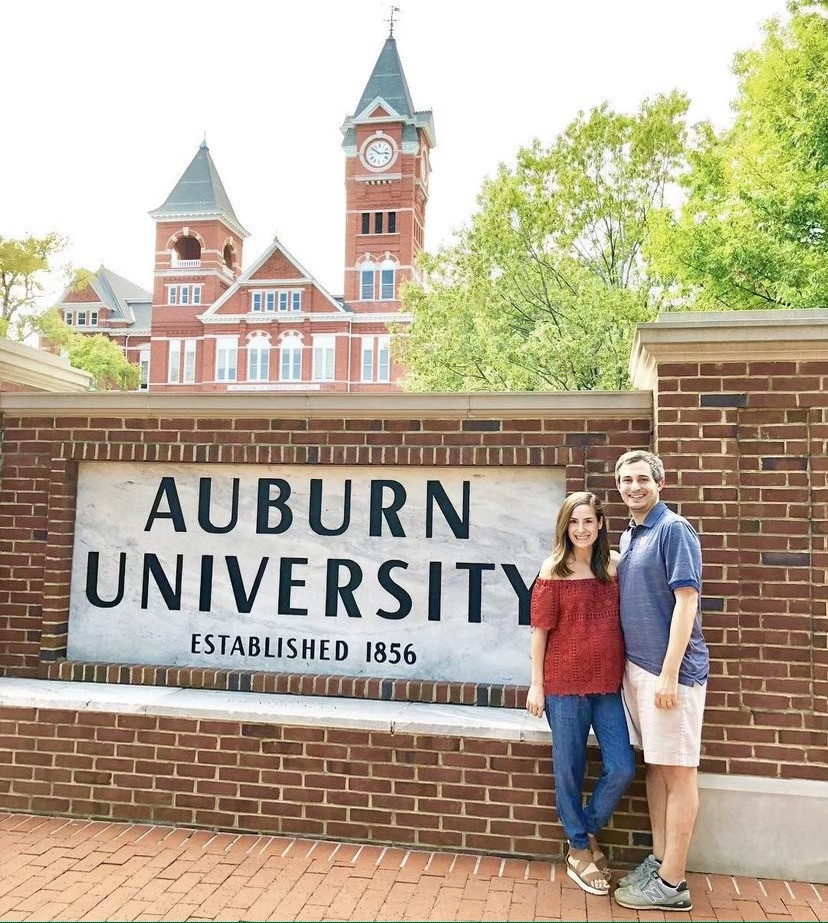 Tell us about your family.
I have been married to my husband, Rob, since 2014. He grew up in Eufaula, AL and we met at Auburn while studying for the same Biochemistry II class. My husband is a physician in internal medicine and practices as a hospitalist and faculty physician at UAB and the VA. He is also the Director or Point of care ultrasound and procedural training at UAB for the IM residency. When my husband and I are not at work, we are spending all of our time with our two precious boys, Stretford & Walter. With two kids who are 3 and 2, we stay very busy and we love it so much. We also have two dogs that add to our chaos.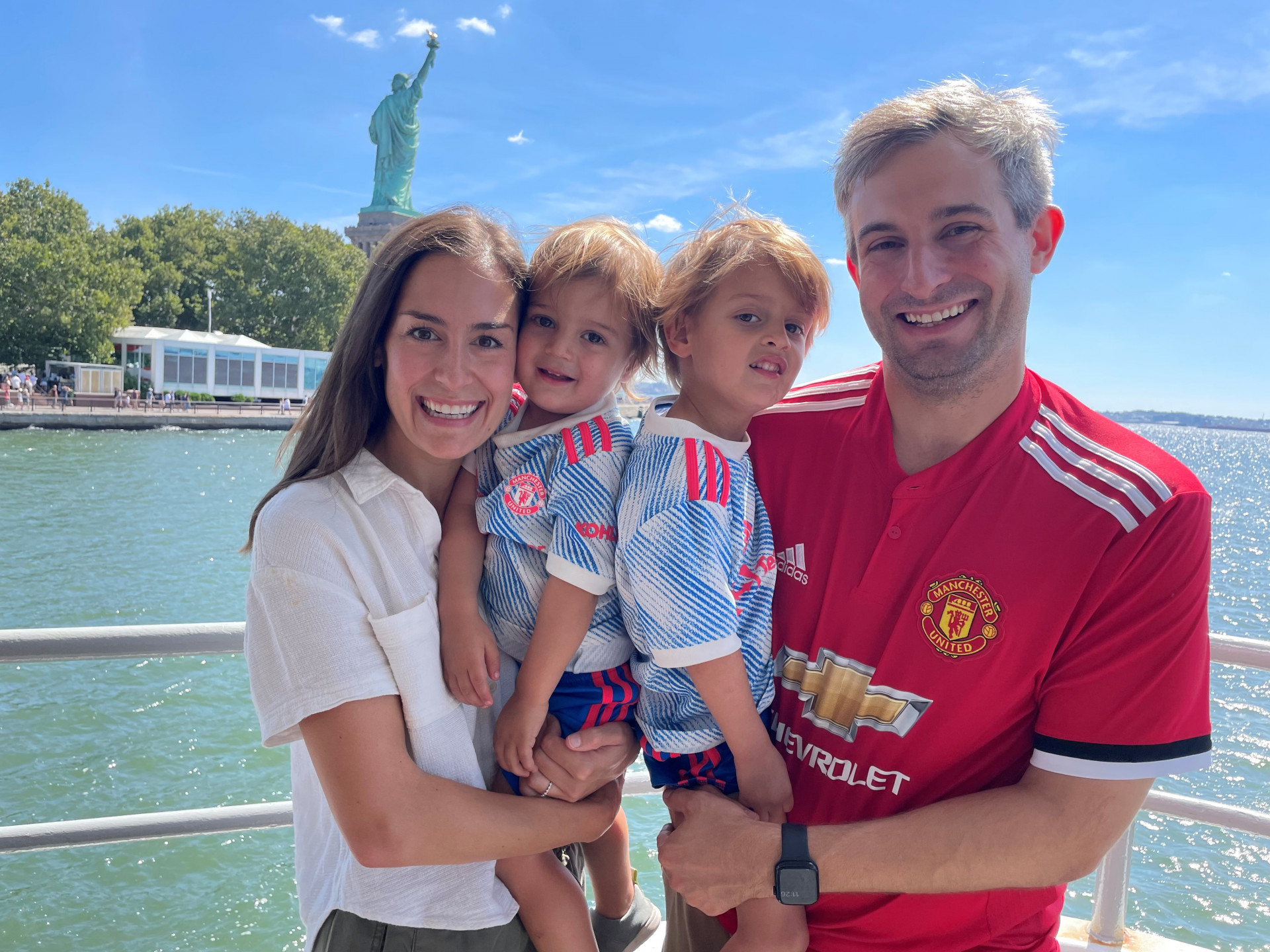 What do you like to do when you aren't working?
We love to maximize our time with our families/friends and spend as much time outside as we can, whether it's a visit to the park or the Birmingham Zoo. On the weekends, you can find us on bike rides throughout Homewood or at a local park with our boys. We also enjoy watching Auburn football, professional tennis, and English Premier League Soccer with our families.
What is your favorite place to go in Birmingham?
Food: Gian Marcos, Homewood Bagel, Los Valedores food truck, Chez Fonfon for burgers, Red Pearl for Chinese, Saw's Avondale for BBQ
Recreation: Bham parks including Central Park in Homewood, Ruffner Mountain Nature Preserve, Bham Zoo, Bham Art Museum, Pepper Place Market

Where do you and your family like to vacation?
We love the beach and lake in the summer and we love to go snow skiing and snowboarding in the winter. We also love traveling all across Europe and exploring new cities and European soccer stadiums. Our bucket list includes visiting all 4 grand slam tennis tournaments with my parents and we have been to the US Open, Wimbledon, and the French Open (Roland Garros) and are hoping to make it to the Australian Open sometime in the next several years.