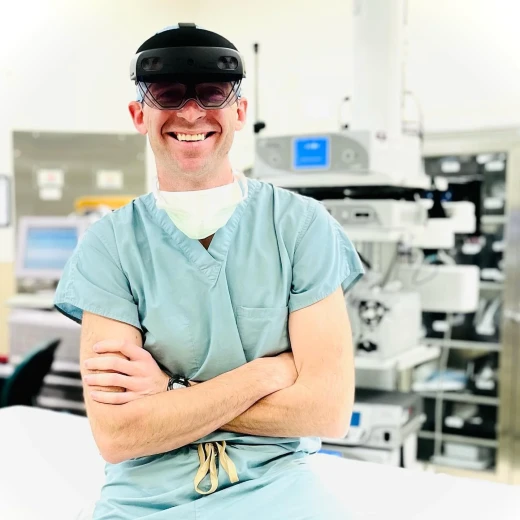 Andrews Sports Medicine has always been a pioneer in emerging medical technology, and today was a historic day in the operating room.

Marcus A. Rothermich, MD became the first surgeon in the world to use the Microsoft HoloLens goggles in partnership with Zimmer Biomet for sports medicine surgery.

This mixed reality system allows him to visualize an MRI as a hologram in his peripheral vision that he can manipulate and scroll in the sterile field with his hands. The camera and microphone built into the goggles also allow him to train other surgeons remotely during live surgery.

We are excited that such innovative medical technology is being developed and pioneered with one of our surgeons.