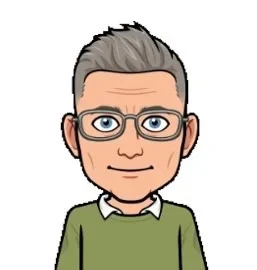 Virtual Assistant- Andi
Meet Andi, the newest member of the Andrews Sports Medicine team. Andi is our new virtual assistant, powered by artificial intelligence technology (A.I.) He will give you the option to use an automated agent to confirm, cancel, and reschedule appointments via telephone or webchat.
What is it?
Andrews Sports Medicine & Orthopaedic Center now introduces the newest technology to their scheduling system. For existing Andrews Sports Medicine patients, Andi is a virtual assistant who helps with confirming, canceling, and rescheduling appointments. We are excited to use this feature as a part of our new website to better assist our patients.
What is A.I. Technology?
Using artificial intelligence and natural language processing (NLP), Andi offers a virtual healthcare call center using an automated, conversational voice and chat bot for our practice that lets our patients communicate how and when they want, without learning new technology. As an Andrews Sports Medicine patient, you will not be bound to the 8-5 office hours or required to wait on hold when they call our office. Andi enables our practice to seamlessly handle patient/office communication.
What can Andi do?
Confirm your appointment

Cancel your appointment

Reschedule your appointment

Modify an appointment
Our clinical team needs to be involved in certain appointments cancellation or rescheduling the process. For these specific appointment types, Andi will message your physician's team with your request and provide the team with your appointment's context. This allows our team to do the front-end work, before calling you to assist you with your request. Andi can take a message and send it directly to your physician's clinical team. Our team receives your request from Andi and the context of your request. This also allows our staff to find a quicker resolution to your request.
How do I utilize Andi?
You can communicate with Andi two different ways:
Phone
Please Note: To expediate your call, press 1, pause, then press 2.
When you call our office at (205) 939-3699, you will hear an automated greeting.
When prompted, press 1 to cancel, confirm, schedule or modify an appointment.
If you have an appointment, to confirm, cancel, or reschedule press 2 or remain on the line.
At this point, Andi will guide you through the conversation by verifying your identity and walking you through the process of canceling, confirming, or rescheduling your appointment.
Please Note: Andi is also always available when staff come and go. Patients always have the option to speak with a staff member simply by asking to speak to an "agent" or "operator" etc. This option is included only with the phone. Once Andi completes a request, he will confirm that request with you via a text confirmation. Andi can help you by sending you turn-by-turn directions to your appointment using your phone.
Website
When you visit AndrewsSportsMedicine.com, Andi appears in the bottom right hand corner of our website. Simply click on the icon and set up a chat with Andi. While communicating with Andi, you will be able to confirm, cancel, or reschedule your appointment. He will lead you through confirming your identity and answering a couple of questions. With web chat, Andi points you to all the relevant information posted on our website.

How will this benefit me?
Utilizing Andi will allow you to confirm, cancel, or reschedule your appointment.
This benefits our patients with a quick, easy, and accessible way to get the help you need. No more calling and waiting for someone to answer or get back to you. It will all be at your fingertips.
CTA
Right now, Andi can confirm, reschedule, or cancel existing appointments. If you'd like to schedule a new appointment, call us at (205) 939-3699 or click Request an Appointment on our website.