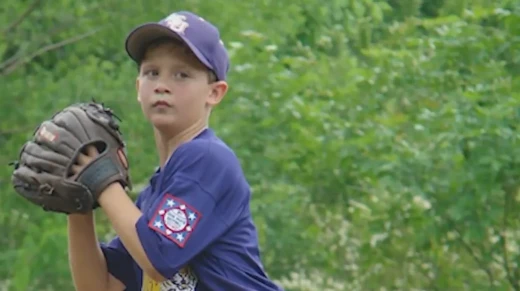 Andrew Nuss goes through the motions as he stands on the pitcher's mound in the same public park where he started playing baseball when he was five years old.

Over the years, he's developed quite a fastball—reaching speeds of 87 miles an hour.

Andrew, who's 18 now, hopes to play Major League Baseball. That's why he had Tommy John surgery last May to replace the torn ligament in his elbow.
"I wasn't going to be throwing any harder with the UCL and tears and damage to it, Nuss told ABC 33/40 News. "So, I decided to get it fixed to step my game up more to play in college and maybe professional if that door's opened."

Doctors say overuse leads to the injury that requires Tommy John surgery.

Nearly 57 percent of Tommy John surgeries are performed on 15 to 19-year-old baseball players. The main cause: Overuse as kids play and practice year-round.

Andrews Sports Medicine's orthopedic surgeon Lyle Cain, M.D. has performed more than 1,000 Tommy John surgeries on amateur and professional baseball players, including Andrew. He sees a risky trend in youth baseball.
"It's too many pitches," Dr. Cain said, "It's too many games during a year. It's high velocity. Probably mechanics factor into it, and then ultimately not having any rest."
"I think that they're trying so hard," Lisa Nunn said. "They're seeing all these local people that are having luck that..."
To read the original, full article from ABC 33/40 investigative reporter, Brian Pia, CLICK HERE.