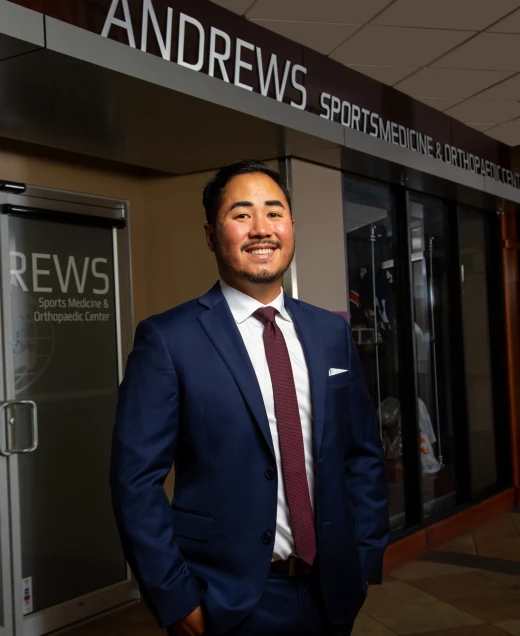 BIRMINGHAM – Andrews Sports Medicine & Orthopaedic Center has announced their excitement to welcome Daniel C. Kim, MD, fellowship-trained orthopaedic surgeon, to The Spine Center at Andrews Sports Medicine.
Dr. Kim is a highly respected spine specialist who has gained a national reputation for his surgical skill and expertise. In 2022, Dr. Kim was recognized by the North American Spine Society's (NASS) SpineLine "20 Under 40" list of the top spine surgeons in the country.
"We are excited to welcome Dr. Daniel Kim to our team of surgeons," said Lisa Warren, CEO at Andrews Sports Medicine.
Click HERE to read the entire article