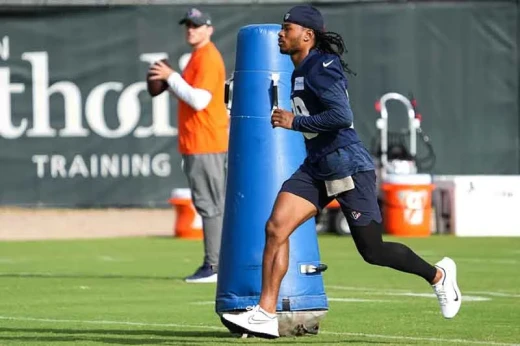 Houston Chronicle reporter, Brooks Kubena, interviewed Dr. Lyle Cain to get his insight on John Metchie's projected timeline leading up to the 2022 NFL season.
Houston Chronicle
By Brooks Kubena
There paced John Metchie III, a black sleeve gripping a left knee that's keeping the rookie Texans wide receiver sidelined during the franchise's offseason workout program.
He twirled a towel restlessly with his right hand while his teammates ran through routes, drills and plays Wednesday at the practice facility. Sometimes he tossed a football to a team staffer on the sideline. Then, with one carefree sprint as the offense moved to the other side of the field, Metchie provoked a question that will likely last through the summer: Just how soon will the second-round pick recover from his torn ACL?
If you ask Metchie, he'd say he's a month away from a full recovery. Minutes after the Alabama receiver was selected No. 44 overall, he told reporters...
CLICK HERE to read the entire article.