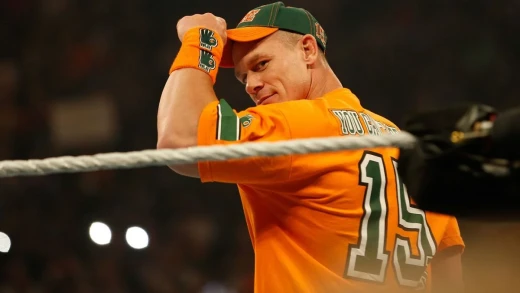 FOX Sports
By Barry Werner
Jan 6, 2016 at 10:45p ET

WWE's Road to WrestleMania hit a huge pothole on Wednesday. Former champion John Cena will have shoulder surgery and will likely miss the Super Bowl of Pro Wrestling, which is to take place on April 3 at AT&T Stadium in Texas. The news was broken by PWInsider.com's Mike Johnson. Cena confirmed the injury, believed to be a torn labrum, through his Twitter account.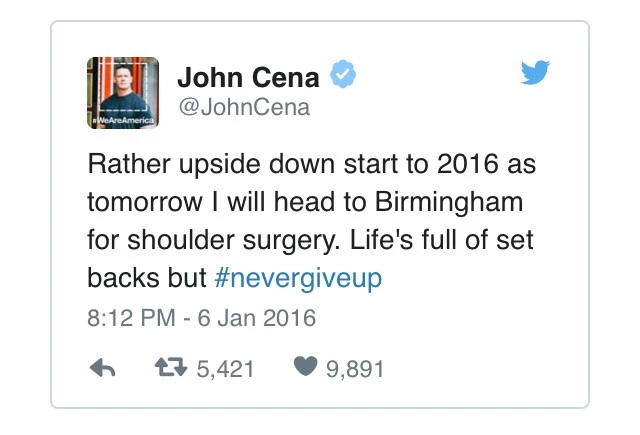 The surgery, which will take place Thursday, will be performed by Dr. Jeffrey Dugas at the Andrews Sports Medicine and Orthopedic Center in Birmingham, Alabama. Recovery time for this type of procedure would be six to nine months.

One of the rumored storylines for Cena at WrestleMania was a possible match with The Undertaker.

In addition to missing Cena from the supercard, WWE is already without Seth Rollins, who blew out his knee last year during a match in Ireland.

Vince McMahon and his creative machine will be put to a major test, as one of the goals in having 'Mania at the stadium where the Dallas Cowboys call home was to break the attendance mark of 93,173 set at WrestleMania 3 in the Pontiac Silverdome.