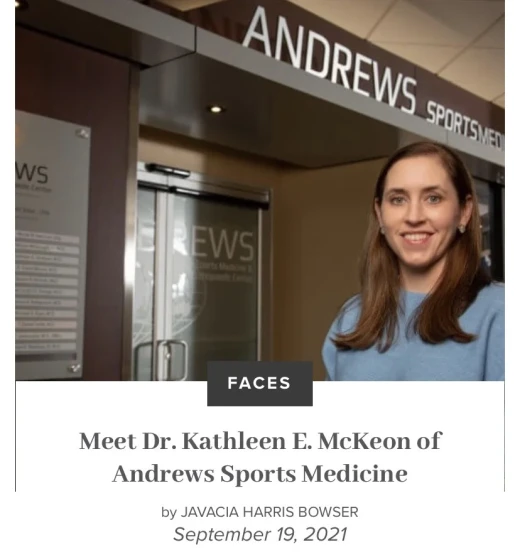 StyleBlueprint.com
Meet Dr. Kathleen E. McKeon of Andrews Sports Medicine
StyleBlueprint.com featured Dr. Kathleen E. McKeon in their FACE of Birmingham series in September, 2021.
What drew you to orthopedic surgery, and why did you decide to specialize in hands?

"Like a lot of orthopedic surgeons, I was an athlete growing up, and you have orthopedic injuries as an athlete and see your friends go through orthopedic injuries, and that sparks a layer of interest in your formative years. I also always liked biology and science. I knew I wanted to be a doctor from when I was 8 years old."
To read Dr. McKeon's full StyleBlueprint.com interview click here.