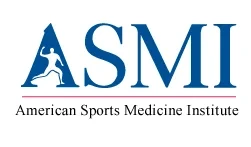 The American Sports Medicine Institute is Recruiting College Level Pitchers
To participate in a research study, sponsored by Major League Baseball, to determine how different mound heights affect the pitching biomechanics of college baseball pitchers.

Who may participate?
College Baseball Pitchers
Must have played during the past 12 months
No injuries during the past 12 months
What is required?
A one time, one hour visit to the ASMI Biomechanics Lab located on the campus of St. Vincent's Hospital in Birmingham, Alabama
A biomechanical evaluation during which you will throw:
10 "full effort" fastballs from a 10" mound
10 "full effort "fastballs from a 6" mound
There is no cost to your participation. Participants will receive a copy of their high speed video.
For questions or to enroll, please contact

• Alek Diffendaffer - Phone: 205-918-2119; Email: AlekD@asmi.org or
• Brett Ivey - Phone: 205-918-2150; Email: BrettI@asmi.org