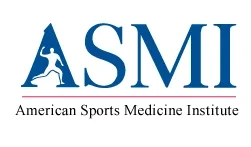 The American Sports Medicine Institute is Recruiting Youth Baseball Pitchers
To participate in a research study, sponsored by Major League Baseball, to determine how different mound heights affect the pitching biomechanics of youth baseball pitchers.

Who may participate?
Youth Baseball Pitchers 12-13 years of age
Must have played during the past 12 months
No injuries during the past 12 months
What is required?
A one time, one hour visit to the ASMI Biomechanics Lab located on the campus of St. Vincent's Hospital in Birmingham, Alabama
A biomechanical evaluation during which you will throw 5 pitches from each of the following:

46 feet from a 10" mound
54 feet from the flat ground
54 feet from a 6" mound
54 feet from a 10" mound
60.5 feet from a 10" mound"
There is no cost to your participation. Participants will receive a copy of their high speed video and a copy of their biomechanical evaluation.
For questions or to enroll, please contact

• Alek Diffendaffer - Phone: 205-918-2119; Email: AlekD@asmi.org or
• Brett Ivey - Phone: 205-918-2150; Email: BrettI@asmi.org