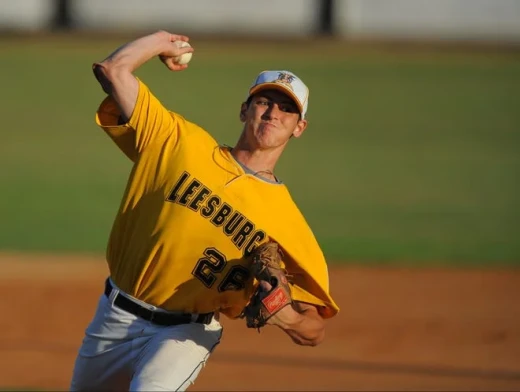 Daily Commericial
E. Lyle Cain, Jr., M.D.
David Wood probably shouldn't be pitching for Thomas University this season.
Pitchers who suffer broken arms while pitching often don't get a second chance.

Wood, however, is the exception to the rule.
A former South Lake High School and Leesburg Lightning standout, Wood has gotten off to a 2-0 start for the Night Hawks this season. His most recent win came on Feb. 4 in a six-inning effort against Milligan College.
Through two games, Wood has a 5.40 ERA with 14 hits allowed in 10 innings to go along with five strikeouts and two walks.

Numbers, however, likely mean little to Wood.
He's a winner whenever he steps on the mound.
Many probably felt Wood's career ended in the fourth inning on June 4, 2014, at Pat Thomas Stadium-Buddy Lowe Field. It was the Lightning's season opener against DeLand and Wood was cruising in the fourth inning of a scoreless tie.
He allowed two hits in 3 2/3 innings and struck out four on 66 pitches.

Pitch number 67 proved to be a disaster. On his delivery, Wood suffered a broken right arm, immediately ending his season and placing his career in jeopary.
However, with the help of many people, Wood's arm was repaired by Dr. Lyle Cain, an orthopaedic surgeon at the renowned Andrews Sports Medicine and Orthopaedic Center in Birmingham, Alabama. Following two surgeries and extensive rehabilitation, Wood returned to pitch in 2016 for Thomas University, an NAIA school in Thomasville, Georgia. He was 0-2 in 14 games in 2016 with a 5.86 ERA.
In addition to his South Lake and Leesburg Lightning connections, Wood also pitched in 2013 and in 2014 at Lake-Sumter State College. He compiled a 2-5 record for the Lakehawks in 2014 with a 3.90 ERA.
To read the entire Daily Commercial article, written by Frank Jolley click here.