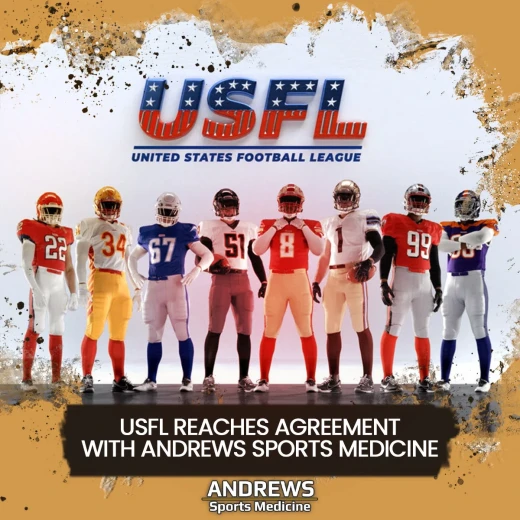 BIRMINGHAM, Ala., April 13, 2022 – The new United States Football League (USFL) today announced that Andrews Sports Medicine & Orthopaedic Center, with its reputation for excellence in sports medicine and orthopedic patient care, research, education, and prevention, has been named a league medical provider.
As a leader in the industry, Andrews Sports Medicine brings decades of experience to the league and will staff half of USFL clinic hours which offers players an opportunity to receive routine medical attention. Andrews Sports Medicine will provide

CLICK HERE to read the full release.