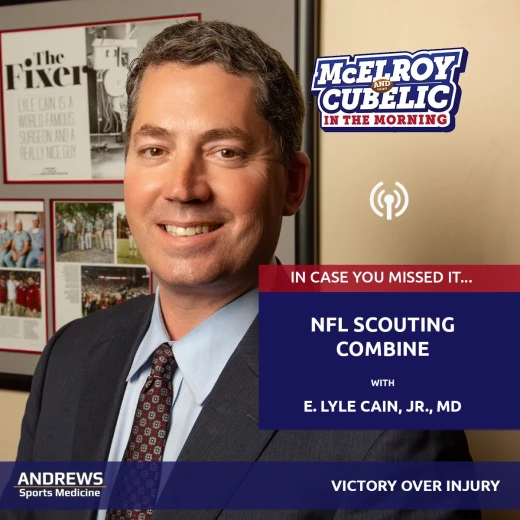 Dr. Lyle Cain was a guest on JOX 94.5 FM's McElroy & Cubelic In The Morning on Wednesday, March 2, 2022.
Dr. Cain joined Greg McElroy and Cole Cubelic to share insight on what is happening behind the scenes this week, from a medical evaluation perspective, at the NFL Scouting Combine.
Dr. Cain goes into detail about the standard medical procedures, protocols, and process the NFL teams' medical directors are performing this week in Indianapolis.