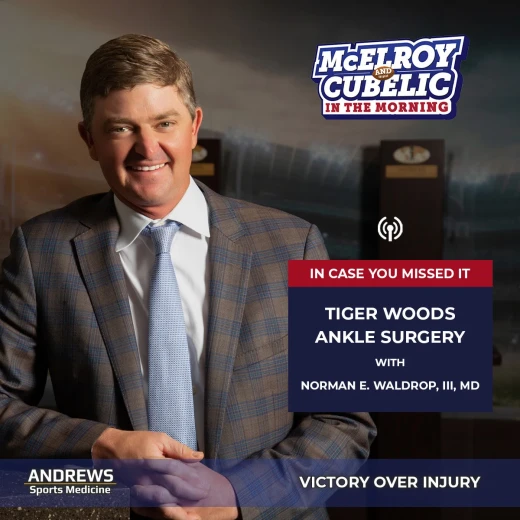 Tiger Woods underwent surgery on Wednesday, April 19, 2023 to address post-traumatic arthritis in his right ankle that was caused by injuries suffered in a February 2021 car wreck.
Dr. Norman Waldrop was a guest on JOX 94.5 FM's McElroy & Cubelic In The Morning on Thursday, April 20, 2023. Dr. Waldrop joined Greg McElroy
and Cole Cubelic to discuss Tiger Woods subtalar fusion procedure, performed by Dr. Martin O'Malley at HSS Sports Medicine Institute in New York City, to address arthritis caused by a previous talus fracture.
Dr. Waldrop shared details on why Tiger likely decided to have the surgical procedure, his upcoming physical therapy, and long-term recovery,