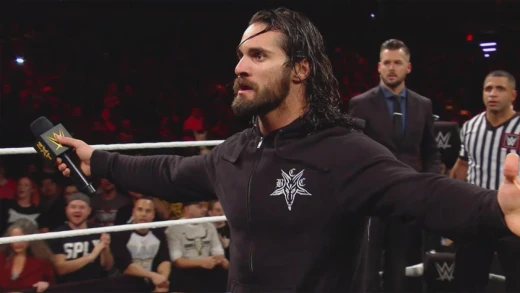 CBS
Rollins injured the knee he had surgically repaired in November 2015
Seth Rollins has suffered a serious knee injury -- to the knee he had surgically repaired last year -- and his status is officially in doubt for Wrestlemania 33.
WWE announced last week that Rollins suffered a legitimate injury after being attacked by Samoa Joe in the closing segment of Raw. He visited Dr. Jeff Dugas at Andrews Sports Medicine in Birmingham, Alabama --owned by renowned surgeon Dr. James Andrews -- for a diagnosis, and the company (WWE) revealed Monday that Rollins has a torn MCL and may be unable to compete in two months at WrestleMania in Orlando, Florida. This confirmed a report from Dave Meltzer of the Wrestling Observer Newsletter, which shared the news first on Feb. 1.
If this all sounds too familiar, Rollins suffered a (more) serious knee injury...
To read the entire CBSSportsline article, written by Adam Silverstein click here.