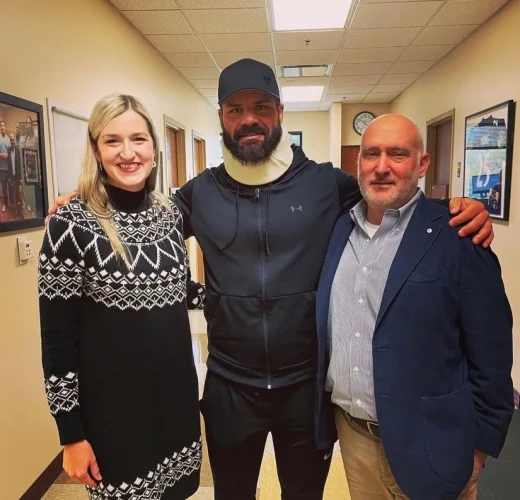 wRESTLING OBserver
By Ethan renner
WWE's Robert Roode has undergone spinal fusion surgery.

Roode, who has been out of action since June of this year, announced on his Instagram account Friday that he has had surgery on his cervical spine fusing the C5/C6 vertebrae.

According to Johns Hopkins medicine, the "ACDF procedure is performed to treat a damaged disc in the neck area of the spine."

The Mayo Clinic describes different types of spinal fusion, and Roode appears to have undergone a fusion through an incision in the front of the neck.

Dr. Andy Cordover of the renowned Andrews Sports Medicine team in Birmingham, Alabama performed the surgery.
CLICK HERE to read the entire article.