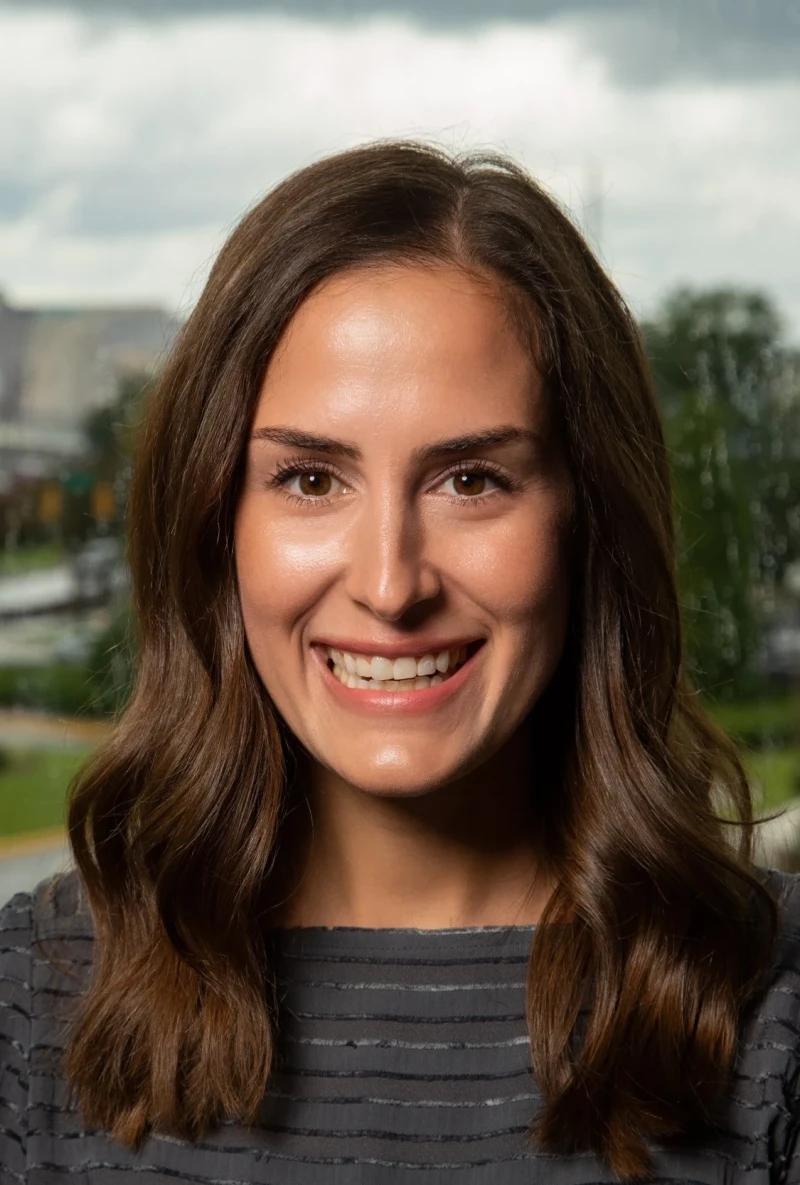 Kara graduated with her Bachelor's in Biomedical Sciences (with honors) from Auburn University. She then moved to Mobile, AL for PA school at the University of South Alabama to complete the physician assistant program, graduating with a Master's degree in Health Sciences.
She works alongside Dr. Kathleen McKeon in hand and wrist surgery. Her skills are utilized in a clinical setting as a provider and in the operating room as a surgical assistant in surgeries that include fracture care, sports injuries, nerve repairs, joint reconstruction and microsurgery.
Kara loves being able to get to know her patients and be "hands on" both in the OR and in a clinical setting. It is very rewarding to her to be able to see the patients recover and get back to their daily activities.
Kara is married to Dr. Rob Smola and they have 2 sons, Stretford and Walter. As a family, they love traveling and watching professional sports together. They love spending time together as a family, go on bike rides and to the park. They also enjoy watching Auburn football, professional tennis and English Premier League Soccer.
Certification:
Board Certified, National Commission on Certification of Physician Assistants (NCCPA).