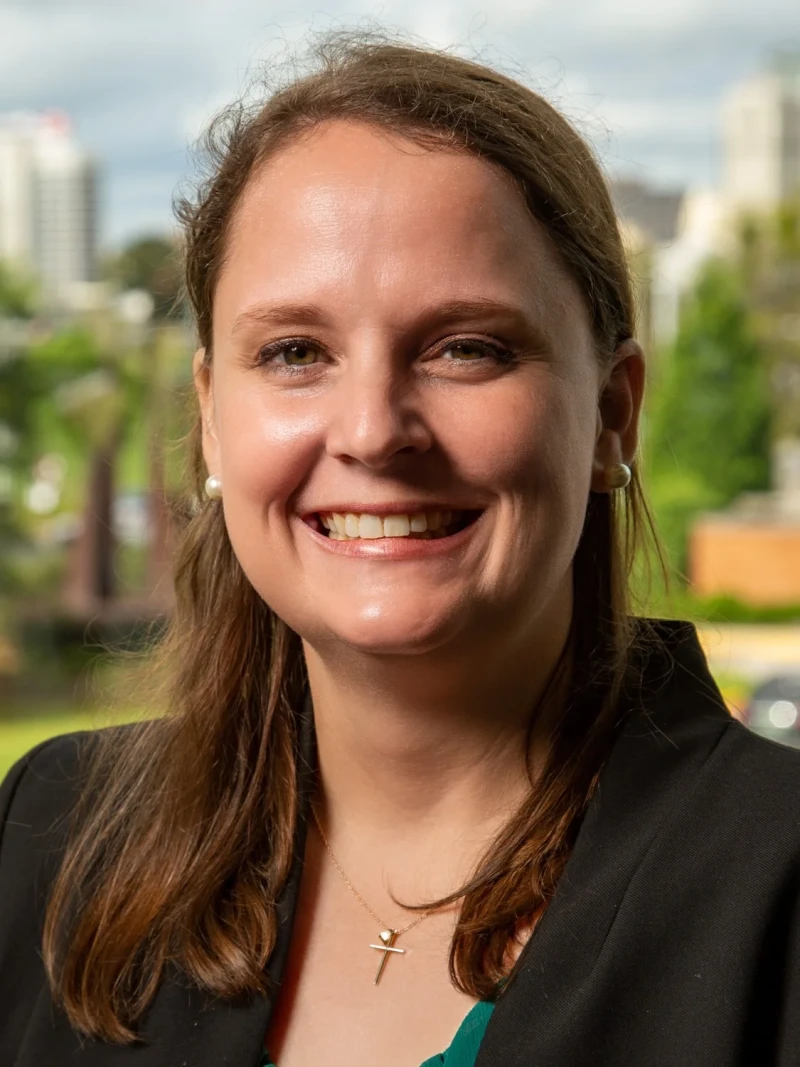 Katie earned her bachelor's degree in exercise science from Maryville College in 2009. She then completed her Masters in Science in Physician Assistant Studies at the University of Alabama at Birmingham. She trained alongside Dr. Jeffrey Davis for her orthopaedic rotation while in graduate school. Right after graduating as a physician assistant, Katie worked in a large orthopaedic group in Tuscaloosa. She started working with Dr. Davis in August 2014.
As a physician assistant, Katie works alongside Dr. Jeffrey Davis in clinic. She assists in evaluation and treatment of many orthopaedic conditions including hip, knee, ankle, shoulder, elbow, hand and wrist. Katie is also able to use her skills in surgery in assisting with knee replacements, hip resurfacings, shoulder arthroscopies, and other types of procedures. She also helps provide medical coverage for local high school football teams on Friday nights.
Katie's interest in orthopaedics began when she was young. She grew up in Birmingham and played basketball and softball for travel organizations. She was a four-year starter on the Maryville College Lady Scots softball team as a pitcher and infielder. She sustained injuries as she went through her athletic career. This required her to be exposed to the orthopaedic world and introduced her to the physician assistant profession. It was then when she knew she wanted to become a PA.
Katie lives an active lifestyle and enjoys hiking, biking, and working out. She also enjoys all the food and restaurants Birmingham has to offer. She values her time with family and friends and is a member of Saint Luke's Episcopal church and greatly relies on her faith.
Katie is a member of the American Academy of Physician Assistants and a board member of the Alabama Society of Physician Assistants.
Certification:
Board Certified, National Commision on Certification on Physician Assistants (NCCPA), Licensed Physician Assistant, BLS for Healthcare Providers

Medical Training & Education