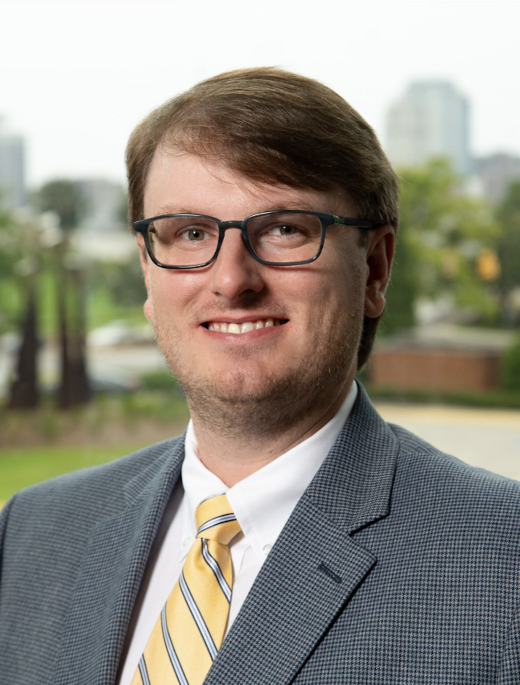 FOR IMMEDIATE RELEASE Contact: Ron Rickel
August 24, 2023 (205) 581-7128
DR. MATTHEW B. BEIDLEMAN JOINS ANDREWS SPORTS MEDICINE & ORTHOPAEDIC CENTER
Birmingham Native Completed Fellow-Training at Andrews Sports Medicine
BIRMINGHAM, Ala. – Andrews Sports Medicine & Orthopaedic Center is excited to announce that Matthew B. Beidleman, MD has joined the practice. Dr. Beidleman will treat patients at two clinic locations - Birmingham and a new, Hoover clinic location scheduled to open in the Fall of 2023.
As a fellowship-trained, primary care sports medicine physician, Dr. Beidleman treats patients of all ages and activity levels. This includes sports-related injuries and non-sports-related musculoskeletal conditions ranging from sprains, strains, and fractures to osteoarthritis. In addition, Dr. Beidleman serves as McAdory High School's team physician.
Dr. Beidleman is well-versed in utilizing orthobiologics for treatment and employing diagnostic and interventional ultrasound techniques to provide accurate diagnoses and targeted interventions.
"We are thrilled to officially welcome Dr. Beidleman back to our Andrews Sports Medicine team of doctors," said Lisa Warren, CEO at Andrews Sports Medicine "While participating in our sports medicine fellowship program (2020-21), we were impressed with Dr. Beidleman's medical expertise and skills, compassion, and overall patient-centric approach to treating patients. He is going to be an asset in providing quality healthcare and service to our patients."
A native of nearby Homewood, Alabama, Dr. Beidleman graduated from the University of Alabama with a bachelor's degrees in biology and psychology, received his medical degree from the University of Alabama at Birmingham, and completed a family medicine residency at the University of Tennessee Medical Center. He returned home to Birmingham to complete his training with a primary care sports medicine fellowship at Andrews Sports Medicine and the American Sports Medicine Institute (ASMI).
"As a Birmingham native, I have always known that Andrews Sports Medicine is an industry leader in sports medicine and orthopaedic patient care, research & education, and sports injury prevention," said Dr. Matthew Beidleman. "It is a privilege to officially join the Andrews Sports Medicine team and have an opportunity to serve patients and our local community alongside many of my mentors who helped me accomplish my dream of becoming a fellowship-trained sports medicine physician," Beidleman added.
Dr. Beidleman is now accepting new patients. To schedule an appointment with Dr. Beidleman, call (205) 939-3699 or visit AndrewsSportsMedicine.com/matthew-b-beidleman-md