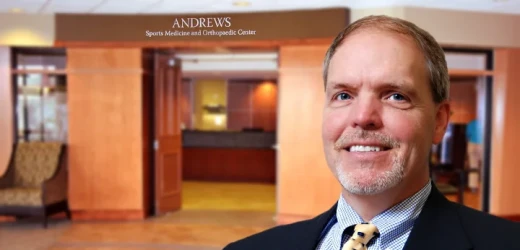 Hoover Sun
Dr. Jeffrey C. Davis was recognized as the best orthopedist in Hoover as part of the "Best of Hoover" readers poll conducted by the Hoover Sun.
Best Orthopedist
•Dr. Jeffrey Davis, Andrews Sports Medicine
•Davis's practice philosophy is to treat each patient with respect and provide complete attention to every individual.
•201 Doug Baker Blvd., 939-3699
•Runner up: Dr. Michael Ellerbusch, Southlake Orthopedics
To view the complete Best of Hoover listing, click here.
Jeffrey C. Davis, M.D. is an orthopaedic surgeon at Andrews Sports Medicine & Orthopaedic Center in Birmingham, AL.Dr. Davis has an interest in minimizing exposures for joint replacement and performing procedures limiting bone removal, particularly for younger patients. He has developed the largest hip resurfacing practice and has the most experience of any surgeon in the region. The results to date show high levels of satisfaction and patients return to active lifestyles. The failure rate has been <1% in hip resurfacing over the first four years. Dr. Davis has training in anterior hip approaches along with limited incision posterior approaches to the hip, and both allow quicker recoveries.
For more information, contact Andrews Sports Medicine & Orthopaedic Center at (205) 939-3699 and request to speak with Dr. Davis' appointment scheduler.