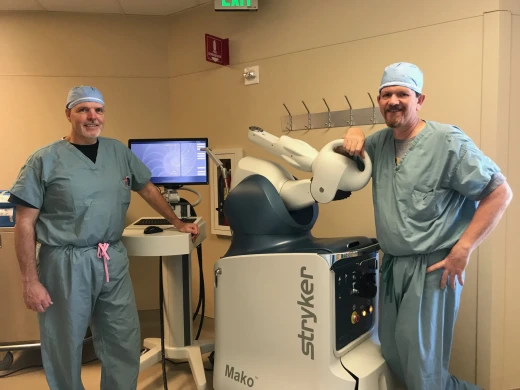 Birmingham Medical News
By Marti Web Slay
As robotics play a larger role in total joint replacement surgeries, the procedures are proving to be more effective than ever. Andrews Sports Medicine & Orthopaedic Center in Birmingham has used the technology more than almost any other institution in the U.S.
"It depends on how you break down the numbers," said David Moore, MD, joint replacement specialist at Andrews. "My understanding is that from 2018 to the present, Ascension St. Vincent's is number one in the country, but as the technology has become more popular, we are falling off the pace a little bit, because there are more big institutions utilizing it now."

Under the urging of Moore, Andrews was the first practice to bring Stryker's Mako SmartRobotics technology to this area in...

CLICK HERE to read the entire article.