K. David Moore, MD is a fellowship-trained orthopaedic surgeon, specializing in total hip and knee replacement.
Dr. Moore is a founding member of The Hip Center at Andrews Sports Medicine. Prior to joining Andrews Sports Medicine & Orthopaedic Center in June of 2016, Dr. Moore was Director of the Center for Joint Replacement at the University of Alabama at Birmingham. He joined the faculty at UAB in 2001, after serving as Chief of Adult Reconstruction for the United States Air Force at Wilford Hall Medical Center in San Antonio, Texas.
Dr. Moore was the first surgeon in Birmingham to utilize Stryker's Mako System, utilizing highly-advanced robotic-arm assisted technology to personalize total knee, partial knee and total hip replacement procedures to each patient. He has done more robot-assisted surgeries than anyone in Alabama. He is an investigator on a study with institutions around the nation evaluating the long-term results of robot-assisted total knee replacement and trains other surgeons around the nation in how to perform robot-assisted surgery.
Dr. Moore's other clinical interests include minimally invasive surgery including the new Direct Superior, early intervention in the treatment of arthritis, image-assisted surgery, and alternative bearings in total joint arthroplasty.
Dr. Moore is a member of the American Association of Hip and Knee Surgeons. He is a member of American Academy of Orthopaedic Surgeons and the Enhanced Recovery After Surgery Society. He serves as a reviewer for the Journal of Bone and Joint Surgery, The Journal of Arthroplasty, Clinical Orthopaedics and Related Research, and The Journal of Biomedical Research. He has published numerous articles on hip and knee arthroplasty.
Dr. Moore's research projects include examining the long-term results of robot-assisted total knees, the use of custom implants in complex revision total hips, the results of total hip replacement after acetabular fractures, and the use of platelet gel concentrates to improve wound healing and speed recovery after surgery. He has worked with UAB engineers to evaluate metal on metal total hips, ceramic hips and modularity in total knee arthroplasty. Dr. Moore regularly lectures both U.S. and international surgeons on the techniques of hip and knee replacement.
Dr. Moore received his undergraduate degree in Molecular Biology from Vanderbilt University, where he was a member of Phi Beta Kappa. He received his medical degree from Vanderbilt University School of Medicine. Dr. Moore did his Orthopaedic Residency at the University of Missouri and completed an Adult Reconstruction Fellowship at The Anderson Orthopaedic Clinic with Drs. Charles and Gerard Engh.
When he is not at the office, Dr. Moore can generally be found on a soccer field somewhere in the southeast coaching or watching one of his four boys play soccer. Efforts at preventing Dr. Moore from continuing to play soccer himself have been only partially successful. He is active in his church. Efforts at preventing him from joining the choir have been more forceful and more successful.
Medical Training & Education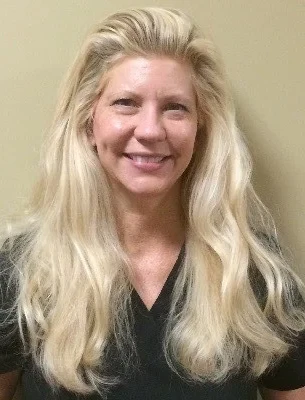 Michelle McClenny
Clinical & Surgical Coordinator
Journal of Bone and Joint Surgery - Reviewer
The Journal of Arthroplasty - Reviewer
Clinical Orthopaedics and Related Research - Reviewer
The Journal of Biomedical Research - Reviewer