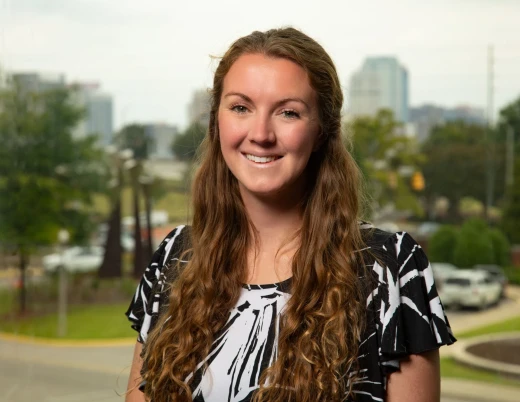 BY: TAYLOR RIDDLE
In this edition of PA Spotlight, we introduce to you, Carly Stringer, PA-C. Eleanor shares details about her career at Andrews Sports Medicine, working alongside Dr. David Moore, and growing up in Sarasota, FL.
Carly Stringer, MPAS, PA-C
Carly recently started working at Andrews Sports Medicine as a physician assistant for Dr. David Moore. Her skills are utilized in a clinic setting as a provider and in the operating room with surgeries. These include total knee, partial hip, and total hip replacements.
She spent 2 years from 2014-2016 at California State University in Biology courses. She then went on to earn her Bachelor's degree in biology from Florida Atlantic University. Carly earned her Master's in Physician Assistant Studies from the University of South Florida.
Carly recently got married to her husband Devyn and they live in Montgomery, AL. When she isn't working, she enjoys baking and beach volleyball.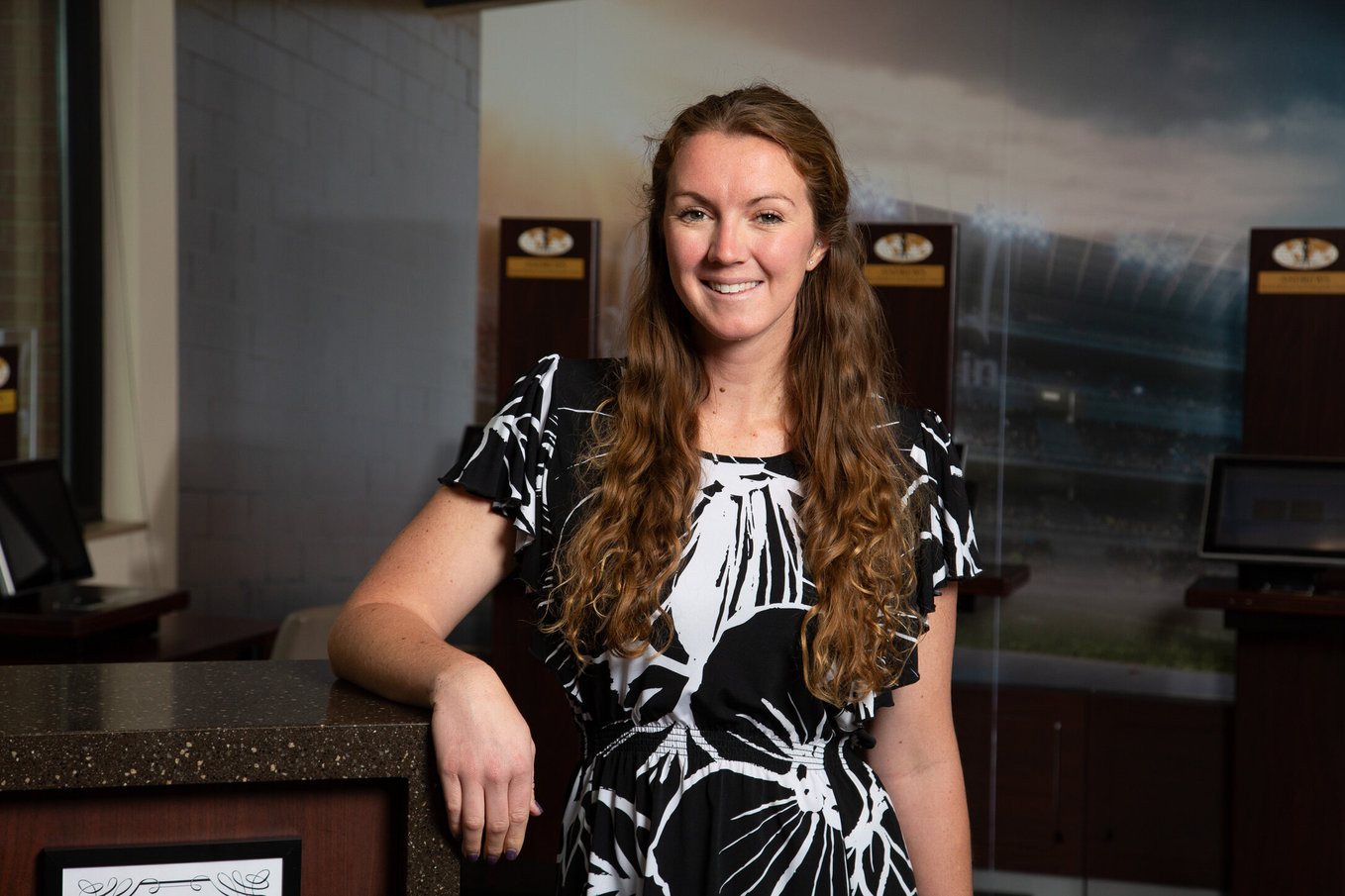 What do you enjoy most about your career?
I enjoy helping people understand their injuries as well as helping them get back to the activities they love to do.
Looking ahead to your career, what do you hope to bring to Andrews Sports Medicine?
I hope to bring the level of excellence patients expect when they come to us seeking answers. I also want patients to leave seeing us feeling that they have a better understanding of their diagnosis.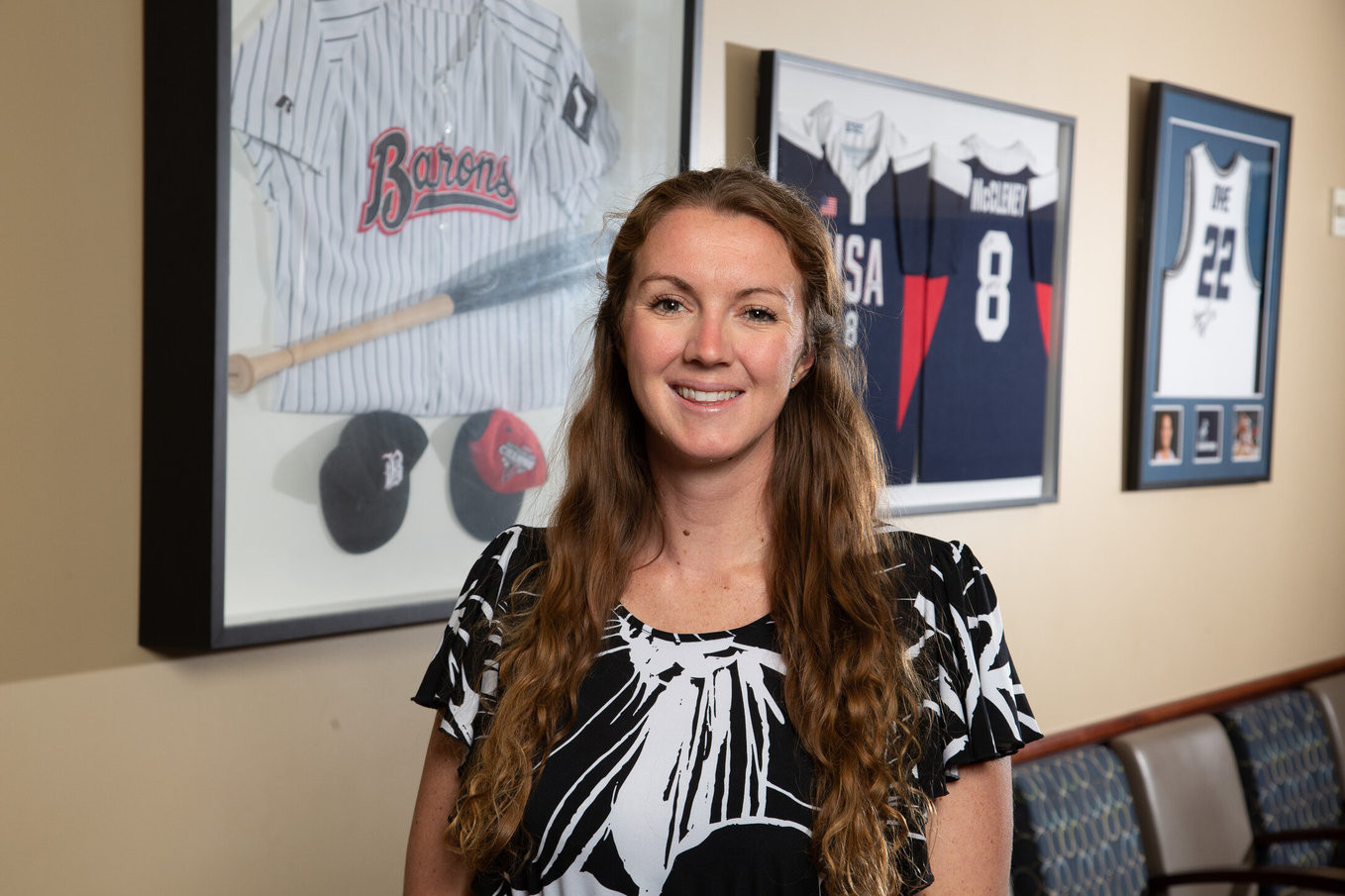 What do you like most about working with Dr. Moore?
I truly enjoy Dr. Moore's patience and sense of humor. He's also a really good listener. It makes him very easy to work with and learn from without being too intimidated to speak up.
What do you like about the work culture at Andrews Sports Medicine?
I love the global passion for sports throughout Andrew's. We embrace a team-like workflow as well, helping out wherever we can which ultimately makes us more efficient and more well-rounded as care providers.
What are some challenges of working as a PA?
Always being a step ahead. As a PA your job is to anticipate the next step or thought the physician may have and what actions that may require from you. You always need to pay attention to what is going on around you.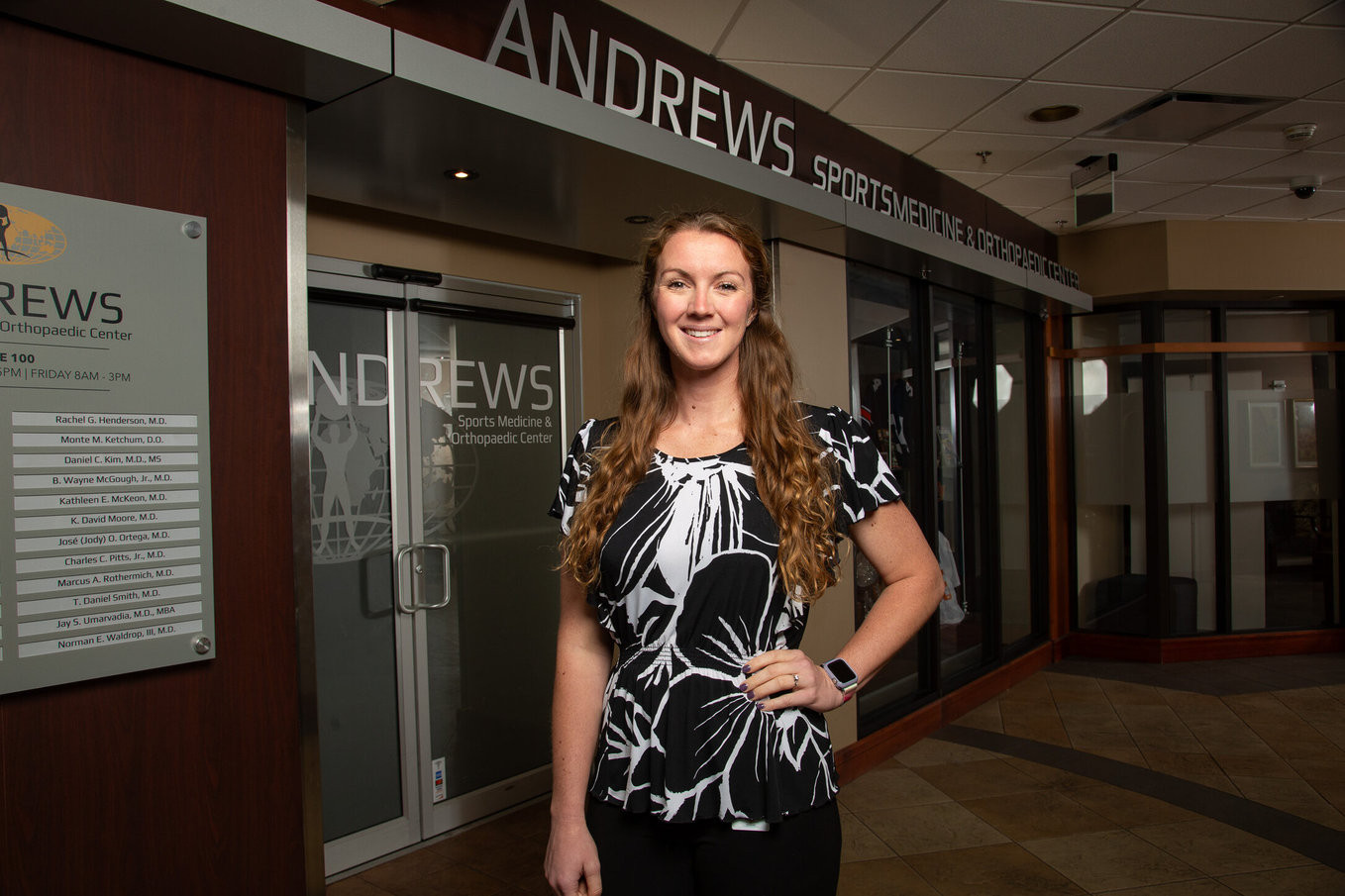 Where did you grow up and did you play any sports as a kid? If so, which ones?
I spent my whole childhood in Sarasota, FL. I played indoor and beach volleyball and showed horses growing up. I eventually went on to play indoor and beach volleyball in college, then beach volleyball professionally.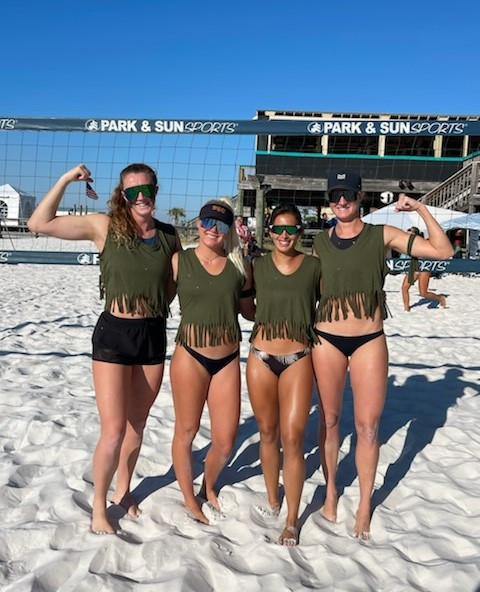 Tell us about your family.
I got married in April, so my family has just recently grown. My husband, Devyn, is from Mississippi and is in the Air Force. I have an older sister named Bree who is a physical therapist and beach volleyball coach in Tampa, FL. My parents, Matt and Julie, have been together 30+ years. They live in Sarasota, FL and my mother is retired from working for the school board and my father is a hunting guide and a retired firefighter.
What is your favorite place to go in Birmingham?
Cookie Fix or Trader Joe's!