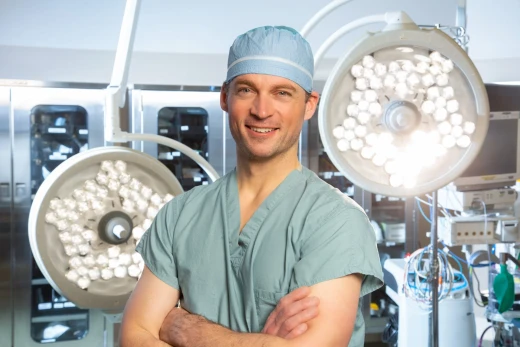 Birmingham Medical News
By LAURA FREEMAN
Michael K. Ryan, MD of Andrews Sports Medicine is a rare orthopedic surgeon.

In addition to the anterior approach hip replacements he performs at Ascension St. Vincent's Medical Center, he is one of the few surgeons in the country who also does complex osteotomies for conditions like hip dysplasia, as well as arthroscopies to relieve symptoms without the need for a total hip replacement.

"The OrthoGrid application helps me perform all three to the very best of my abilities," Ryan said. "In hip surgeries, we are guided by intraoperative x-rays projected on a screen. However, these images tend to have distortions that can make precise measurements more challenging.

"The OrthoGrid software takes the original...

CLICK HERE to read the entire article.