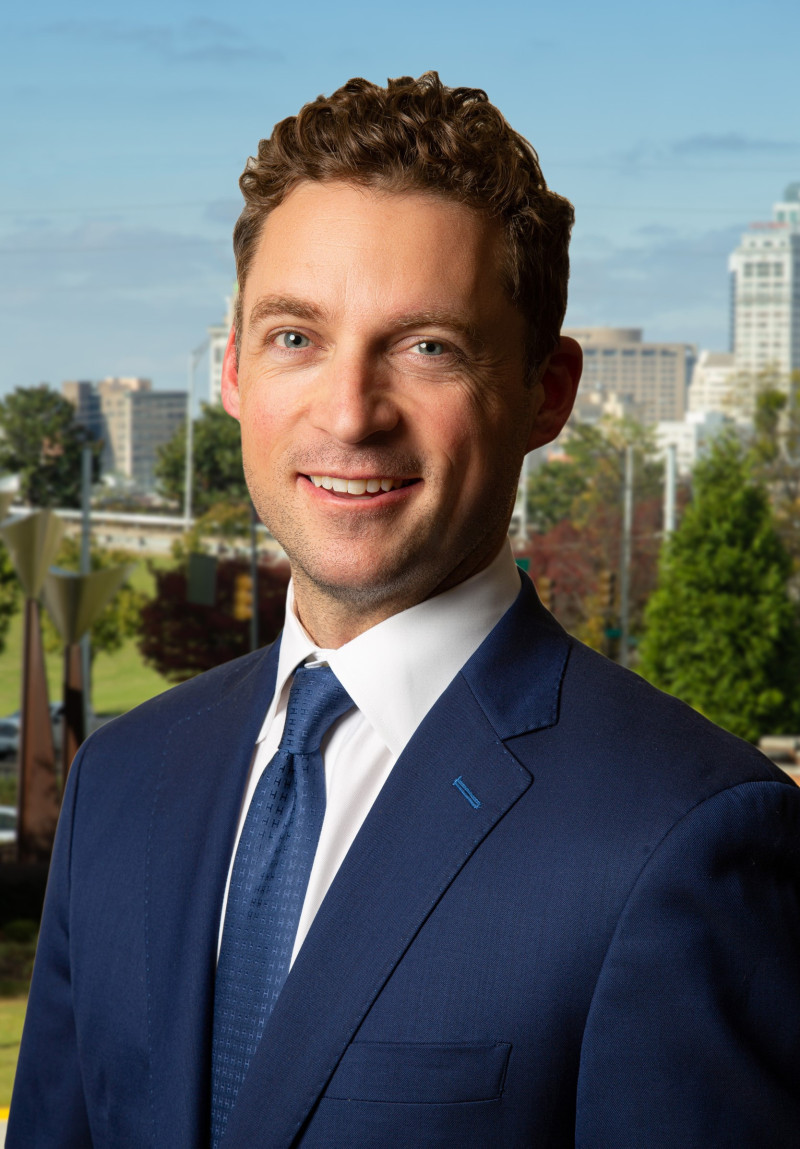 Michael K. Ryan, MD
Hip, Joint Replacement, Knee, Shoulder, Sports Medicine
Michael K. Ryan, MD, is a board-certified, fellowship-trained orthopaedic surgeon. He specializes in sports medicine surgery, hip preservation surgery (including hip arthroscopy for treatment of hip impingement and labral tears, treatment of hip dysplasia, and other joint preserving surgeries for adolescents and adults), as well as knee and hip replacements.
Dr. Ryan is a founding member of The Hip Center at Andrews Sports Medicine. In this capacity, he primarily focuses on treating patients with non-arthritic/preservation hip injuries, disorders and diseases.
In addition, Dr. Ryan is one of only two orthopaedic surgeons in Birmingham, Alabama who has been extensively trained to utilize Zimmer Biomet's ROSA® Robotic Knee System for total knee replacements.
Dr. Ryan brings extensive sports medicine experience having acted as a member of the medical teams for various institutions and organizations. Dr. Ryan currently serves as team physician for the Birmingham Squadron (NBA G League), Samford University, Spain Park High School, Mortimer-Jordan High School and Pleasant Grove High School. He previously provided on-site medical coverage for the University of Alabama football team and University of Alabama athletics, SEC Baseball Tournament, Birmingham Barons, Birmingham Ballet, Cordova High School, Athletes Without Limits, New York Public School football, and New York University and Long Island University athletics.
Dr. Ryan's research interests include sports medicine and hip preservation, and he has published numerous articles and orthopaedic book chapters on the topics. He has presented his research at annual orthopaedic conferences, and has been named the recipient of several awards during his career, including the American Sports Medicine Fellowship Society Basic Science Award, the John N. Delahay, MD Award in the Department of Orthopaedic Surgery from Georgetown University, and the Arthroscopy Association of North America Resident Scholarship. Dr. Ryan holds memberships in the American Academy of Orthopaedic Surgeons, American Orthopaedic Society for Sports Medicine, Arthroscopy Association of North America, and the Notre Dame Orthopaedic Society.
Dr. Ryan graduated from the University of Notre Dame with a bachelor's degree in preprofessional studies, and was roommates with Dr. Marcus A. Rothermich also an orthopaedic surgeon at Andrews Sports Medicine. Dr. Ryan earned his medical degree from the University of Georgetown School of Medicine. He completed an orthopaedic residency training at New York University Hospital for Joint Diseases, followed by a sports medicine fellowship with James R. Andrews, MD, E. Lyle Cain, MD, Jeffery R. Dugas, MD, and Benton A. Emblom MD at the American Sports Medicine Institute (ASMI) in Birmingham, Alabama. Additionally, Dr. Ryan completed a fellowship in hip preservation in Bern, Switzerland, working with some of the world's pioneers in hip preservation and surgical treatment of hip pathology in adolescents and young adults.
Outside of work, Dr. Ryan serves as a member of the medical review board for Built Lean, a company that promotes balanced fitness and healthy nutritional habits for busy professionals. He also enjoys participating in athletic competitions around the world; over the past decade, Dr. Ryan has competed in more than ten Olympic distance triathlons, one full Ironman, two half Ironman, and seven marathons, where he twice qualified for the Boston Marathon. He also enjoys golf, skiing, fly fishing, and hiking. Dr. Ryan originally hails from Colorado Springs, Colorado, but is thrilled to be living in Birmingham, which he and his wife, Jenny, a California native, their young daughter, Vaughn, and Rhodesian Ridgeback, Tagg, happily call home.
Medical Training & Education
Leadership in Athletics:
Team Physician, Public School Athletic League (PSAL) H.S. football medical team
Medical Team, Alvin Ailey American Dance Company
Team Physician, New York University Athletics- Men's Basketball, Women's Basketball
Team Physician, Long Island University- Men's Basketball, Women's Basketball, Women's Volleyball
Team Physician, NCAA Northeast Regional Championship, Fencing
Associate Team Physician, University of Alabama Football
Associate Team Physician, Cordova High School Football, Alabama
Associate Team Physician, Birmingham Barons Professional Baseball
Associate Team Physician, Birmingham Ballet
Team Physician, Athletes Without Limits
Team Physician, Spain Park High School
Team Physician, Samford University
Consultant Physician, Virtus
Team Physician, Mortimer Jordan High School
Team Physician, Pleasant Grove High School
Team Physician, Birmingham Squadron, NBA G League