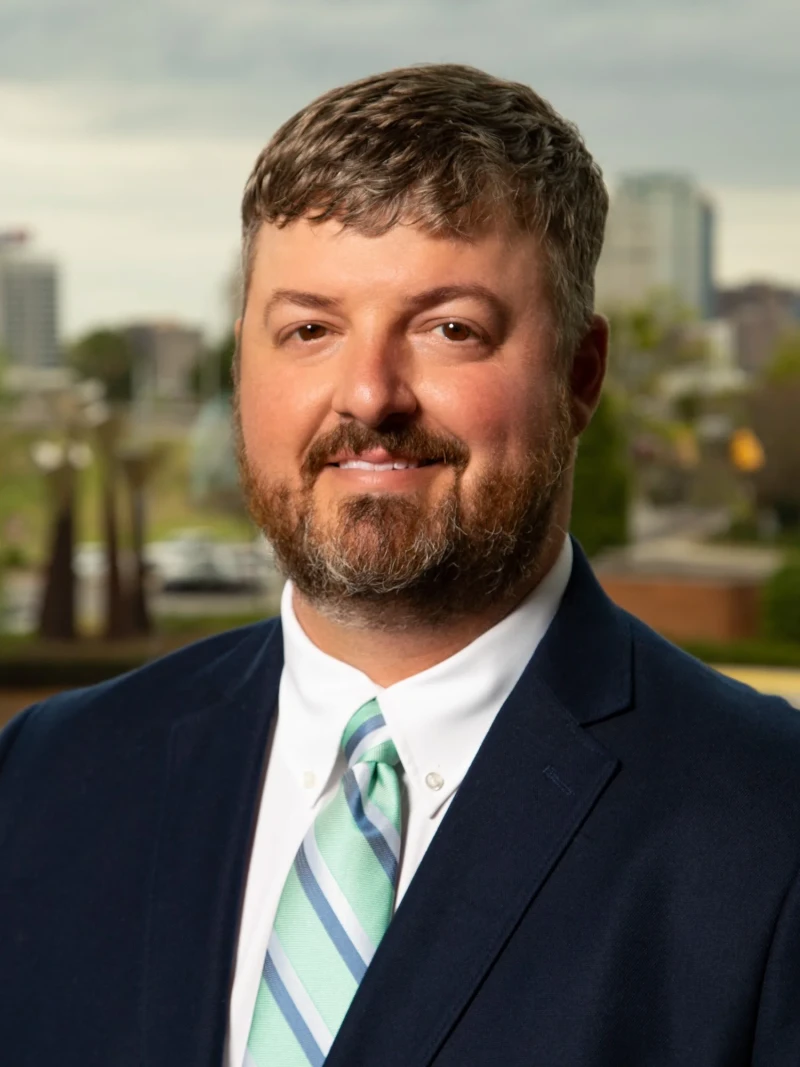 B. Wayne McGough, Jr., MD
Elbow, Joint Replacement, Knee, Shoulder, Sports Medicine
Wayne McGough, Jr. MD treats all types of orthopaedic sports injuries, including injuries of the shoulder, elbow and knee. His research interests include tendon and ligament biomechanics, preventing venous thromboembolism in orthopaedics and meniscal repairs. Dr. McGough performs surgery at St. Vincent's Birmingham and Hoover/Greystone.
A native of nearby Mt. Olive, AL and graduate of Gardendale High School, Dr. McGough graduated from the University of Alabama in 2001 with a bachelor's degree in Biology. He continued his education at the University of Alabama School of Medicine, graduating in 2005. He went on to complete his orthopaedic surgery residency at the Dartmouth Hitchcock Medical Center.
Following his orthopaedic training, Dr. McGough accepted a fellowship in sports medicine at the American Sports Medicine Institute (ASMI) in Birmingham, Alabama. He then joined Andrews Sports Medicine and Orthopaedic Center in 2011.
Dr. McGough is one of the first surgeons in Birmingham to utilize Stryker's Mako System, a highly-advanced robotic-arm assisted technology, to personalize partial knee and total knee replacement procedures to each patient.
Dr. McGough serves as Jacksonville State University's official orthopaedic surgeon and medical director. He also serves as team physician for Birmingham-Southern College and Chelsea High School.
He formerly served as a team physician for various college and high school athletic teams including Dartmouth Varsity Football, Dartmouth Women and Men's Rugby, Dartmouth Varsity Hockey, Tarrant High School Football and Hanover High School hockey and football. In addition, he participated as a team physician for the MiLB Birmingham Barons.
Dr. McGough and his wife, Natalie, have four kids - Emma Raines, Tucker, Finley and Wyatt. In his spare time, Dr. McGough enjoys spending time with his family, hiking, fishing, camping, and playing the guitar.

Medical Training & Education