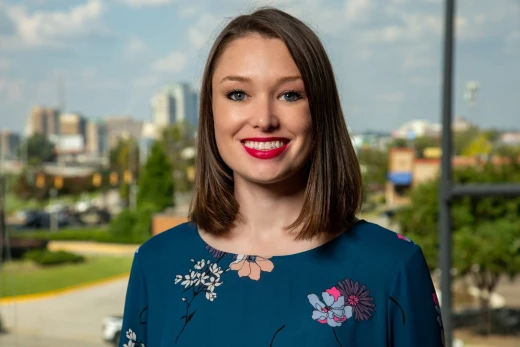 By: Taylor Riddle
In this edition of PA Spotlight, we introduce you to Katie Ivey, PA-C. Katie shares details about growing up in nearby Chilton County, how she transitioned from being an athletic trainer to a physician assistant, and how she spends her free time.
Katie Ivey, PA-C, ATC
As a physician assistant, Katie works alongside Wayne McGough, MD to evaluate and treat athletic and orthopedic-related injuries. After graduating from University of West Alabama, Katie started her career with Andrews Sports Medicine as an athletic trainer, working alongside Dr. Norman Waldrop, our foot & ankle orthopedic surgeon, for a number of years. In 2015, Katie decided to pursue a career in orthopedics as a PA because it was a natural fit from her athletic training and sports medicine background. After graduating from UAB's Physician Assistant Studies program, she was welcomed back to Andrews Sports Medicine.

Katie lives in downtown Birmingham and enjoys spending time with her husband, Brett, and their miniature dachshund, Odie.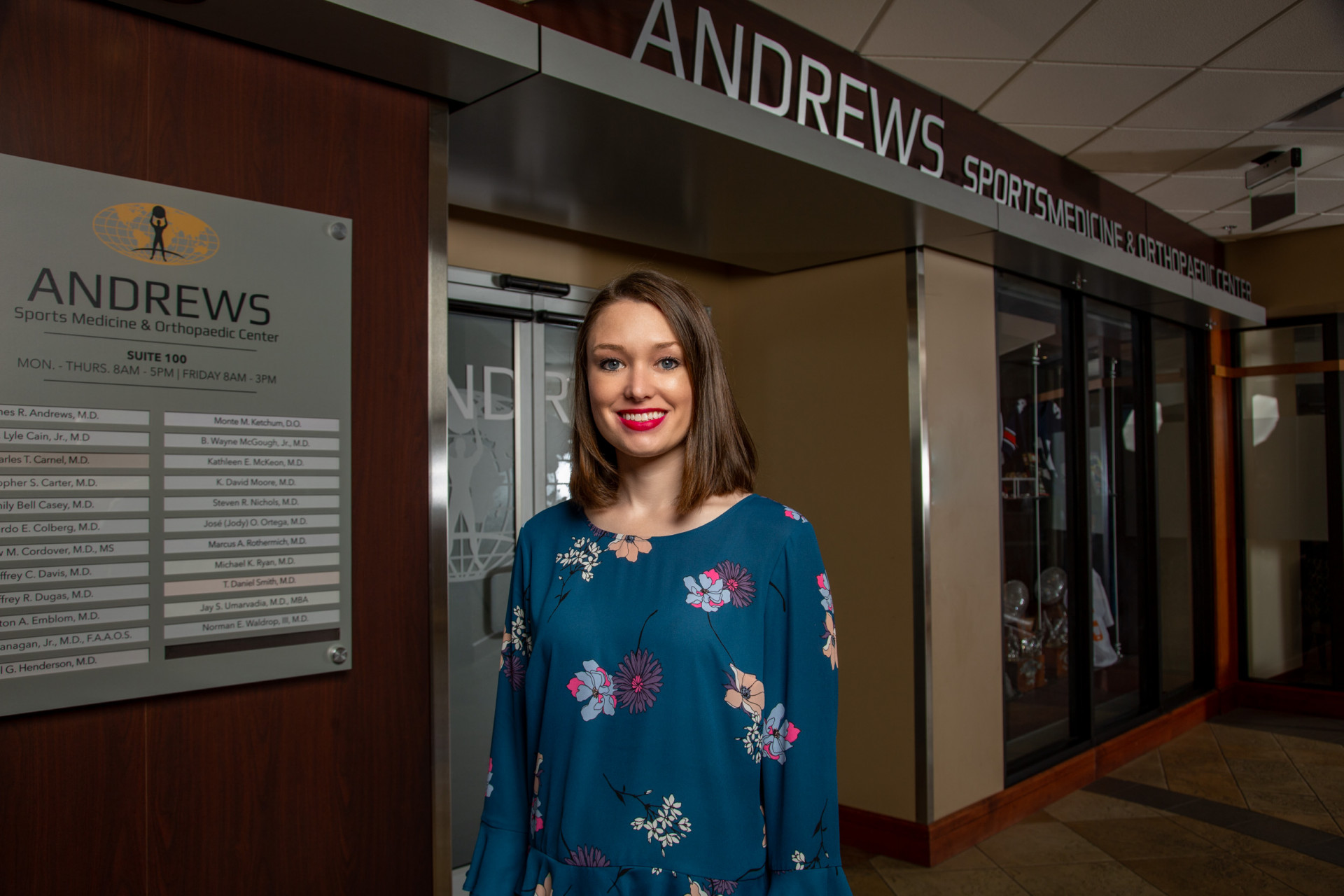 What do you enjoy most about your career?
What I love most about being a PA is interacting with patients, teaching them about their diagnosis, seeing them through their treatment plan and ultimately seeing them become well again.
I really enjoy working collaboratively with great teams in clinic and surgery. We all work together to help our patients achieve the best outcomes!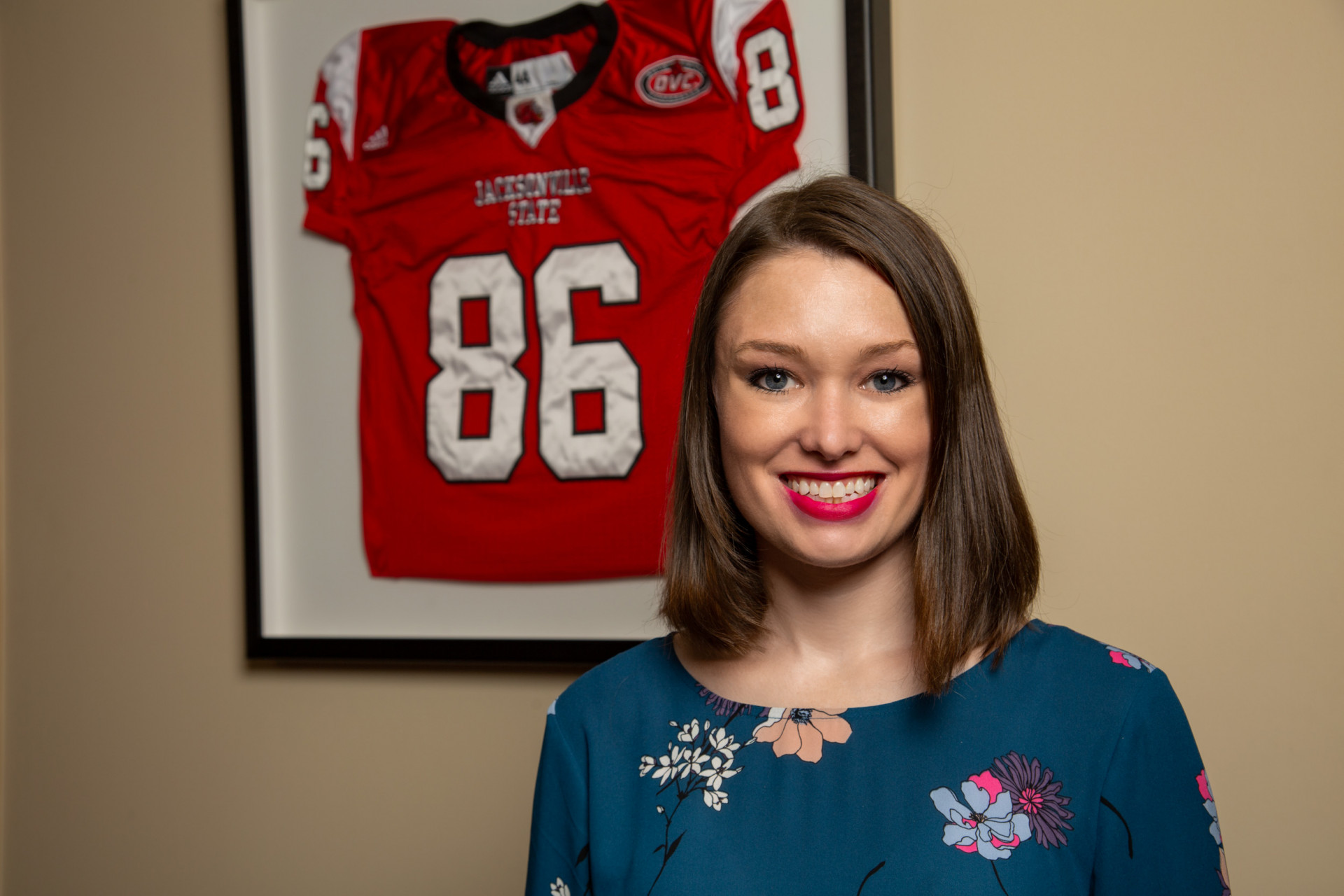 Looking ahead to your career, what do you hope to continue to bring to Andrews Sports Medicine?
I plan to continue bringing kindness to my patients who are hurting. Most orthopedic patients are in pain from an injury or chronic condition. By educating them about their diagnosis and having a compassionate attitude, I want to bring joy through their experience in our practice.
What do you like most about working alongside Dr. Wayne McGough?
I really enjoy that he is calm and level headed. He takes his job very seriously but he doesn't take himself too seriously. He is personable, humble, and has a generous attitude.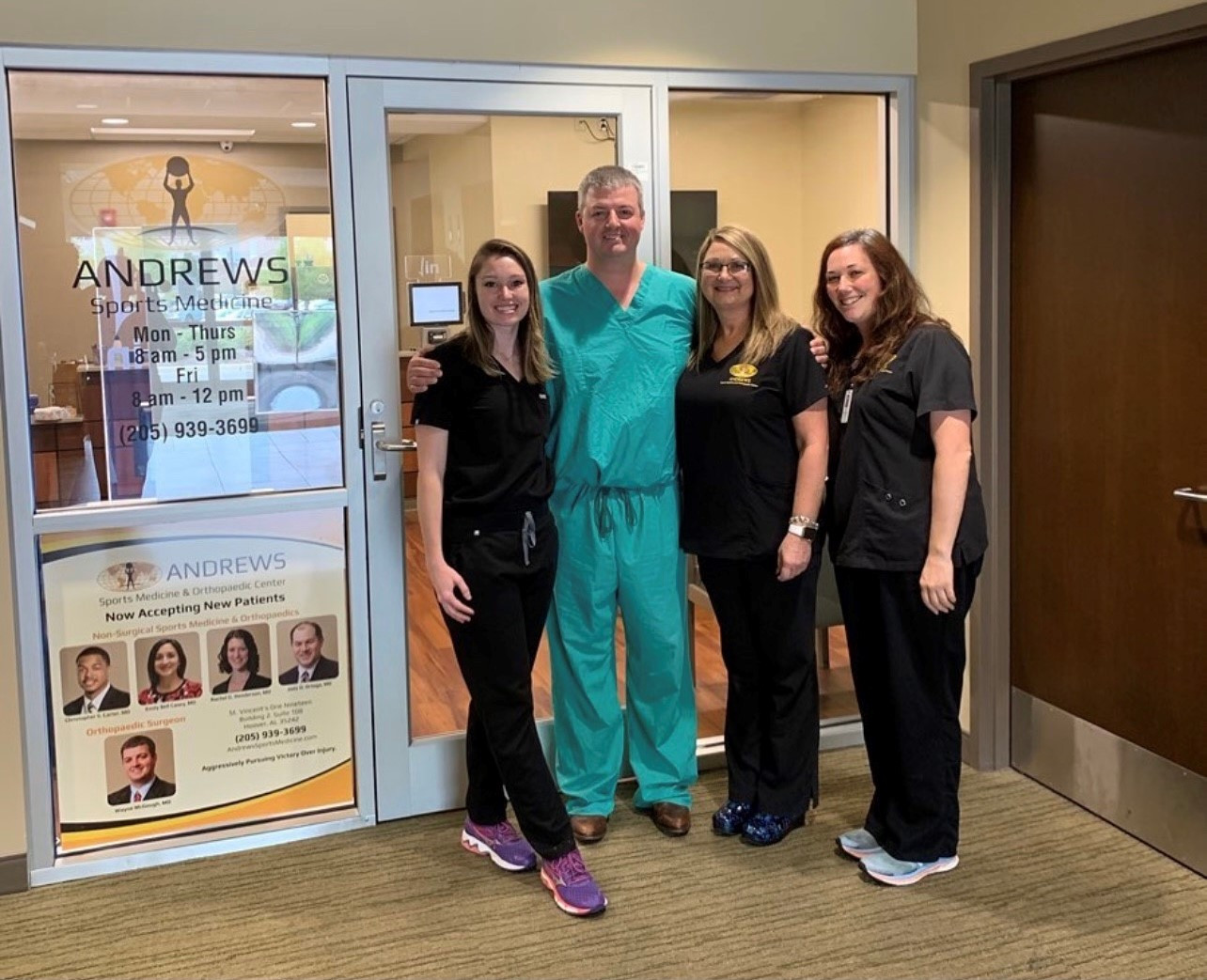 What do you like about the work culture at Andrews Sports Medicine?
The biggest thing that I've noticed is that the patient is always number one in this clinic. I agree with that philosophy in the way that I take care of patients. Within our team, we work together to make things as smooth as possible for patients and to treat them with the best possible care.
What are some challenges of working as a PA?
One of the challenges that all PAs face is explaining our role. Even though patients are getting accustomed to PAs, they still don't fully understand our role in the healthcare team and what we can bring to the table.
Do you have a mentor in the healthcare industry? If so, who and tell me about how they have helped you?
My first mentor in healthcare is R.T. Floyd at the University of West Alabama. He was my program director in the athletic training program. He inspired me to take exceptional care of patients. He has a strong focus on diagnostic skills and taught me a lot of orthopedic physical exam techniques. He also has outstanding relationships with other healthcare providers throughout the state, region, and country. I've always admired his work ethic and constant desire to learn and grow in his role as an athletic trainer. Being a part of the UWA athletic training program inspired me to further advance my training and become a physician assistant. It was during college that I first learned about the PA profession. I subsequently had the opportunity to work in our practice and see the PA role in action. Ultimately, that experience led me to apply and go to PA school. The connection to Andrews Sports Medicine allowed me the opportunity to come back as a PA.
Tell me about your family.
I've been married to my husband, Brett, since 2013 when we lived in Livingston. We moved to Birmingham for my first job at Andrews and have loved living here. We bought a home in a downtown Birmingham neighborhood and have an adorable miniature dachshund, Odie. My parents, Pam and Bill Kite, live in Chilton County in my childhood home. Growing up they inspired me to do anything, be anything, and become anything. They always instilled in me that you can do anything you want as long as you're willing to put in the time and the work.


What do you like to do when you're not working?
I like to go on walks and explore the city. Brett and I enjoy trying new restaurants. I also really love to paint watercolors.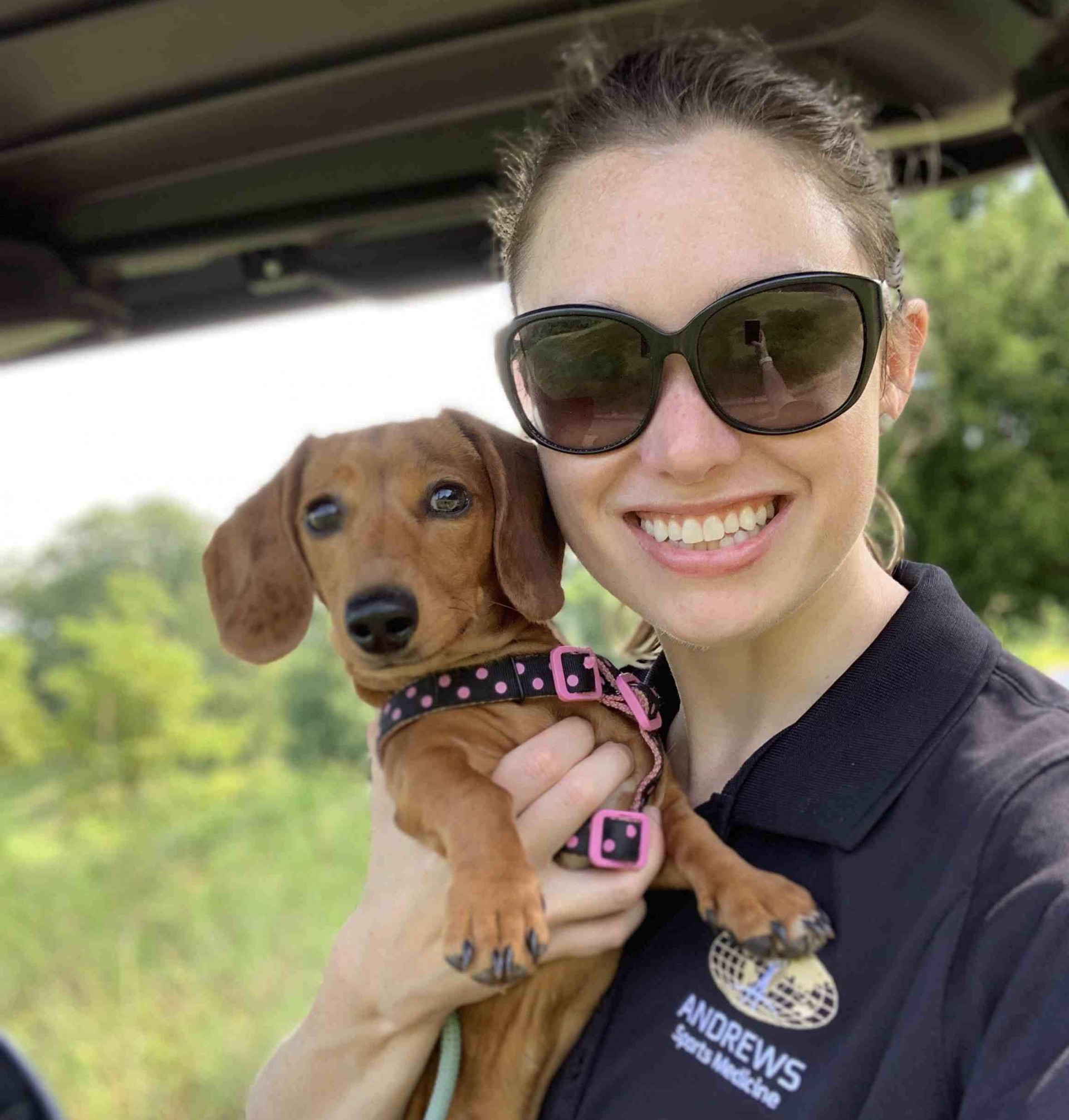 Where did you grow up? Did you play any sports as a kid?
I grew up in Jemison and then homeschooled through Hope Christian. I played basketball and cheered.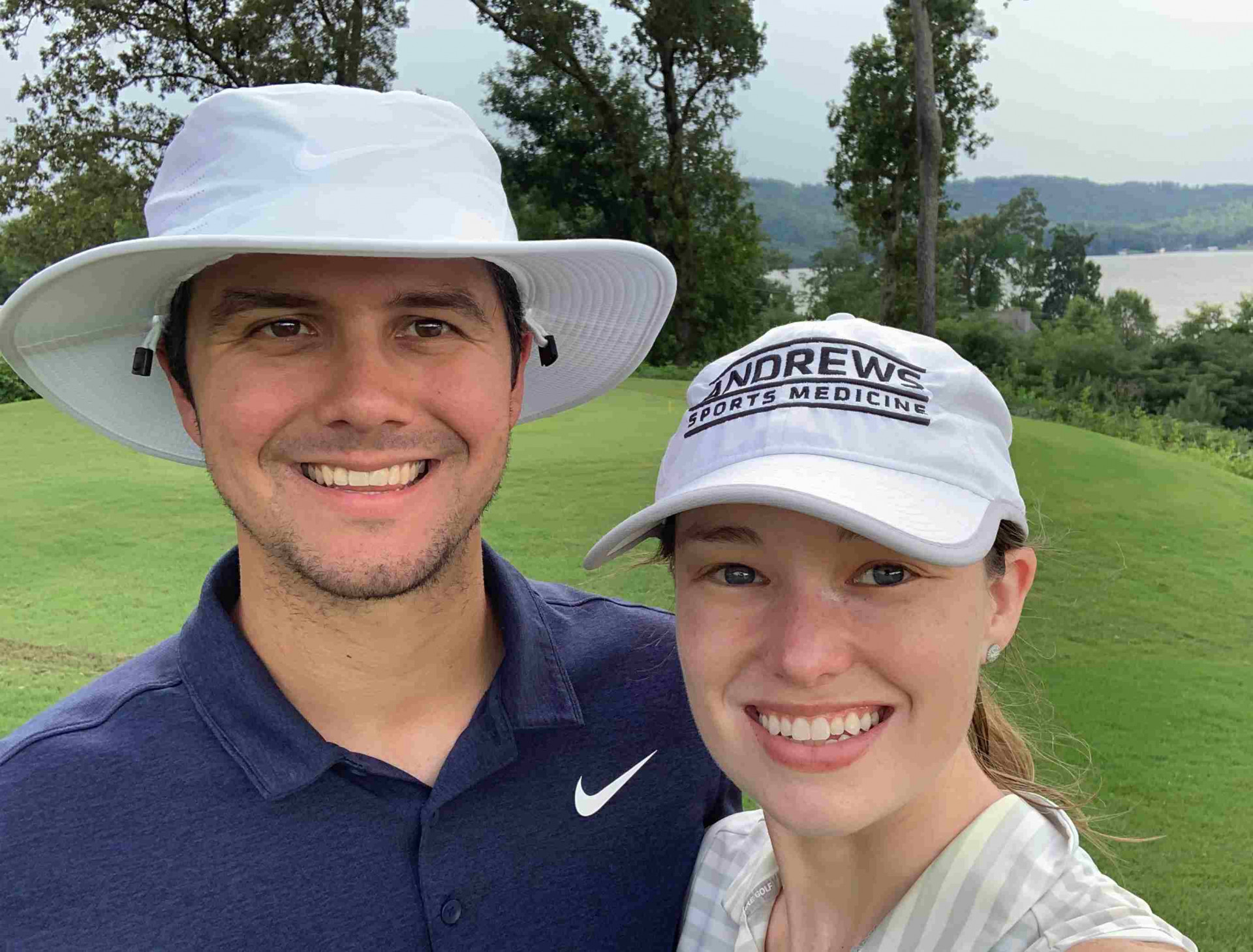 Where do you to vacation?
Anywhere! We have a huge long list of places in Europe, the Caribbean, and South America. We recently went to Munich and the Azores. We're excited to visit Peru this fall and Prague in the spring.