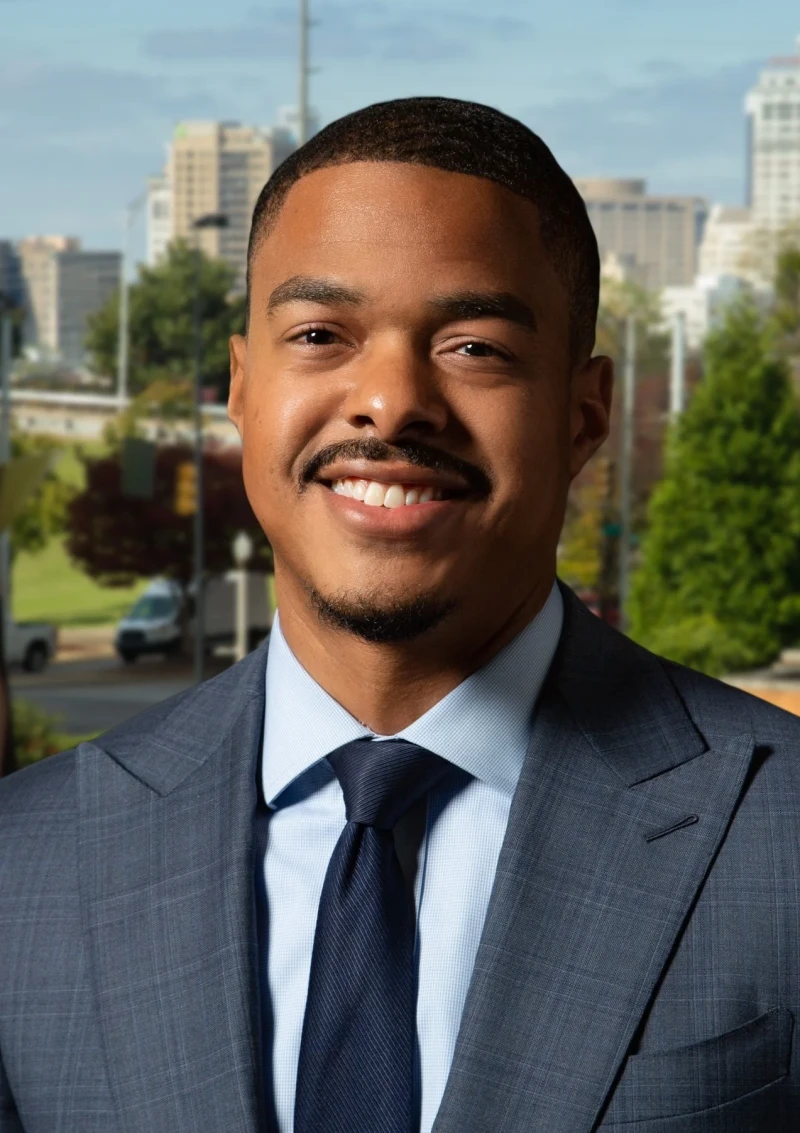 Christopher S. Carter, MD
Elbow, Foot & Ankle, Hand & Wrist, Hip, Knee, Shoulder, Sports Medicine
Christopher S. Carter, MD is a non-surgical sports medicine and orthopaedic physician at Andrews Sports Medicine & Orthopaedic Center. Dr. Carter treats patients of all ages and activity levels with a wide variety of injuries to bones, muscles, tendons, ligaments and joints.
Dr. Carter treats patients at our Birmingham, Hoover and Trussville clinic locations. In addition, Dr. Carter serves a team physician for the USFL's Birmingham Stallions and Miles College. Dr. Carter is also a team physician for several, local high schools including: Clay-Chalkville, Locust Fork, Oneonta, Pinson Valley, Southeastern, Springville, St. Clair County and Susan Moore.
Dr. Carter is certified by the American Board of Family Medicine and specializes in primary care sports medicine. He completed a fellowship at the American Sports Medicine Institute and Andrews Sports Medicine & Orthopaedic Center. Shortly thereafter he earned his Certificate of Added Qualification in Sports Medicine.
A native of Dallas, Texas, Dr. Carter attended Oakwood University in Huntsville, Alabama and received a Bachelor of Science in Biology, graduating with honors. He then received his medical degree from Meharry Medical College in Nashville, Tennessee. Following medical school he completed a Family Medicine Residency at Nashville General Hospital, serving as Chief Resident his final year.
Prior to joining our Andrews Sports Medicine team, Dr. Carter practiced medicine at two other local orthopaedic practices. Dr. Carter specializes in non-surgical orthopedic problems, including overuse injuries, osteoarthritis, tendonitis, and fracture care. He is also trained to diagnose and treat sports-related issues such as concussions, heat-related illnesses, cardiovascular problems, and exertional compartment syndrome. Dr. Carter is skilled in the use of musculoskeletal ultrasound and can perform various injections, including steroid and viscosupplementation to name a few. He provides care to athletes of all levels, as well as non-athlete patients.
Dr. Carter has provided sideline coverage for a number of athletes from pediatrics to the professional ranks. He previously served as team physician for the University of West Alabama, Leeds High School, and Oak Grove High School, and also assisted with a number of institutions, including the University of Alabama, Samford University, Birmingham Southern College, Vanderbilt University, the University of South Florida, and Eckerd College. He has provided care for the Birmingham Ballet, served as a ringside physician for MMA and boxing matches, and covered minor league baseball teams in Alabama and Tennessee. He also has a special interest in endurance events, working medical tents at marathons and triathlons – particularly the Ironman World Championship in Kona, Hawaii.
Dr. Carter is a member of the American Medical Society for Sports Medicine, the American College of Sports Medicine, the American Academy of Family Physicians, the National Medical Association, Mineral District Medical Society, and Alpha Omega Alpha Honor Medical Society.
He is married to Dr. Tekuila Carter, anesthesiologist, and they have three beautiful daughters. He enjoys spending time with his family, traveling around the world - both for leisure and to provide medical care - and is an avid fan of the Dallas Cowboys and Dallas Mavericks.

Medical Training & Education
Horizon Therapeutics Virtual Advisory Board
Clay-Chalkville High School Advisory Committee 2018-current
University of Alabama, Minority Health and Health Disparities Research Center
Served as Meharry Medical College chief resident