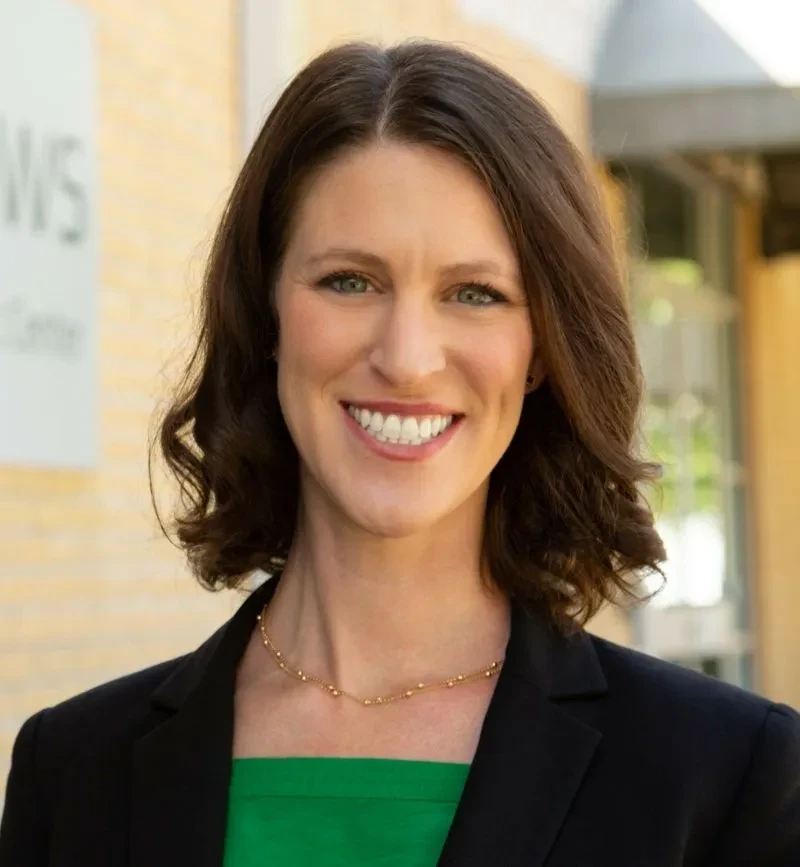 Rachel G. Henderson, MD
Elbow, Foot & Ankle, Hand & Wrist, Hip, Knee, Shoulder, Sports Medicine
Rachel G. Henderson, MD, specializes in non-surgical orthopaedic and sports medicine at Andrews Sports Medicine. She treats injuries to bones, muscles, tendons, ligaments and joints in people of all ages.

Dr. Henderson is board certified in Physical Medicine & Rehabilitation as well as Sports Medicine. In addition, she serves as team physician for Calera High School and Shelby County High School's sports programs, along with the Alabama Ballet and the Birmingham Track Club. Dr. Henderson treats patients at our Birmingham, Hoover and Pelham clinic locations.

Dr. Henderson is dedicated to helping her patients lead healthy, active lives and to succeed in their athletic pursuits. She treats sprains, strains, fractures, and concussions, in addition to overuse injuries and arthritis. She has a special interest in and passion for research regarding musculoskeletal ultrasound as a tool to improve treatment for orthopedic conditions, particularly tendon pathology. Her team includes coaches, athletic trainers, physical therapists, primary care physicians, and orthopedic surgeons, in order to deliver coordinated, successful care for her patients.
Dr. Henderson grew up in Savannah, Georgia, where she participated in multiple sports, including gymnastics, cheerleading, soccer and cross country.
She attended the University of Georgia Honors Program for college, followed by medical school at Tulane University in New Orleans. After graduating from medical school, she completed her internship at California Pacific Medical Center in San Francisco. This was followed by her residency in Physical Medicine & Rehabilitation at the University of Alabama at Birmingham (UAB), where she provided coverage for UAB Men's and Women's Basketball, UAB Baseball, and the annual NCAA Basketball tournament. In addition, Dr. Henderson serves on the Junior Board with the Lakeshore Foundation, an organization dedicated to enabling people with physical disability to lead healthy, active lives through physical activity and sports.
In 2018, Dr. Henderson completed the Primary Care Sports Medicine Fellowship (through ASMI) at Andrews Sports Medicine & Orthopedic Center, where she had the opportunity to treat athletes from Troy University, Birmingham-Southern College, Samford University, Oak Grove High School, the Birmingham Barons, and the Alabama Ballet. She also provided medical coverage at the SEC Baseball Tournament, AAC Track Championships, and the Mercedes Marathon.
Dr. Henderson feels right at home in Birmingham. Here, she met her husband, Spence, and their dog, Zoe. Dr. Henderson and her husband have a young son, and appreciate spending time on the water with their families in Guntersville and Savannah. They enjoy hiking, yoga and cycling. When they are not exercising, they enjoy live music and traveling. They are grateful for their close friends, family and strong community.
Dr. Henderson cares about being active and helping her patients do the same, whether starting from the locker room or the living room. She is thankful for the opportunity to work with a diverse group of patients and with physician colleagues who are leaders in academics, research and community service.

Medical Training & Education