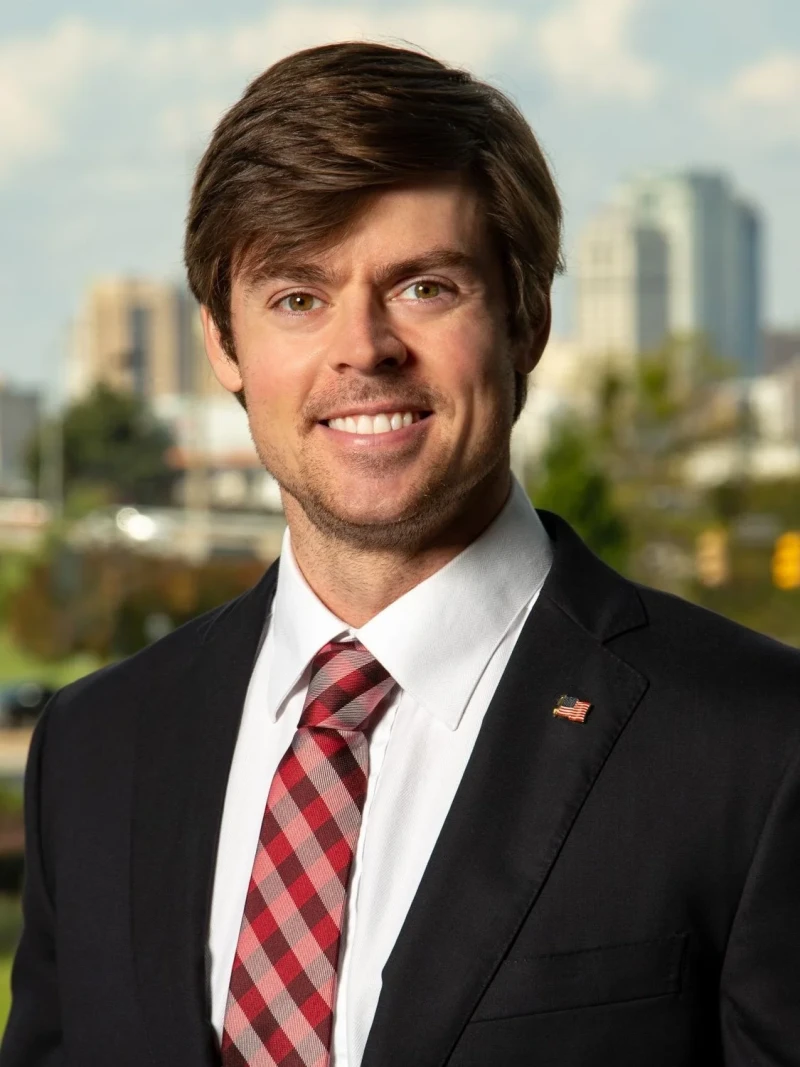 T. Daniel Smith, MD
Elbow, Foot & Ankle, Hand & Wrist, Hip, Knee, Shoulder, Sports Medicine
T. Daniel Smith, MD is a non-surgical sports medicine and orthopaedic physician. He treats patients of all ages and activity levels with a wide variety of injuries to bones, muscles, tendons, ligaments and joints.
Dr. Smith treats patients at our Birmingham and Trussville clinic locations. In addition, Dr. Smith also serves a team physician for Hewitt-Trussville High School, Locust Fork High School, Oneonta High School, Pinson Valley High School, Southeastern High School, Springville High School, St. Clair County High School and Susan Moore High School.
Dr. Smith has a special interest in treating Crossfit athletes who suffer from both acute and overuse injuries. He is committed to pursuing the best treatment plans for all his patients, whether that be physical therapy, injections or surgery. Dr. Smith also offers regenerative medicine techniques.
A native of Guntersville, Alabama, Dr. Smith grew up an athlete. He participated in water sports at nearby Lake Guntersville, played soccer, and ran track and cross country. He personally understands achieving victory over injury. Requiring corrective Achilles surgery at a young age, he was told he would never run again. He recovered to full health and went on to run collegiate track and cross country at the University of Alabama in Huntsville. His personal achievement after this setback is what sparked his passion for sports medicine, and he wants to help others realize the same success.
After graduating Magna Cum Laude with a degree in biology from the University of Alabama Huntsville, Dr. Smith went on to medical school at the University of South Alabama in Mobile, Alabama. He then earned his master's degree in chronic disease and exercise science from the University of North Florida in Jacksonville, Florida.
Dr. Smith finished his residency in family practice with the Phoebe Putney Health System in Albany, Georgia. He then completed a sports medicine fellowship with the American Sports Medicine Institute (ASMI) at Andrews Sports Medicine, training with and working alongside Andrews physicians for 12 months.
Dr. Smith lives in Trussville with his wife, Staci, and their young sons, Harrison and Jude. They enjoy attending church, pursuing health in all forms, and spending time with family and friends.

Medical Training & Education
Comeback Stories
In January of this year, I was working on a custom cutting board and was using a woodworking planer. I put the cutting board through the planer to smooth it out when the board kicked back and severely bent back the thumb on my right hand. Immediately after this happened, there wasn't too much pain, but I looked at my thumb and knew something wasn't right.

Learn More

Noah Rigg |

Trussville, AL

One day, during a gym workout session, I was doing overhead shoulder presses when I felt a burning sensation in my shoulders. I knew it did not feel right, so I took time off from the gym and did the RICE method for two weeks, hoping it would heal independently.

Learn More

Summer Moses |

Lincoln, AL

I saw Dr. Flanagan in April of this year. Because I had gotten a cortisone shot from Dr. Smith in March, I had to wait a little longer to have the surgery. I had the surgery done June 21st of this year. Before surgery, I went to a wellness and physical therapy center in the county I live in. I knew I couldn't hyperextend my leg so I focused my pre-rehab with 20 minutes on the bike and 6-8 laps doing backstroke in the pool. This really helped me strengthen my hip.

Learn More

Bob Bartlett |

Tuscaloosa, AL
Trussville Tribune - Readers Choice Award - Best Orthopedic Clinic (2021)