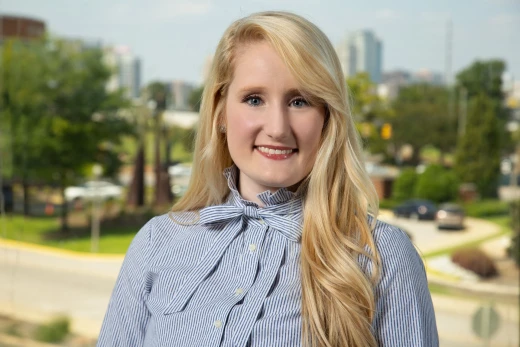 By: Taylor Riddle
In this edition of PA Spotlight, we introduce to you, Eleanor Burke, PA-C. Eleanor shares details about her career at Andrews Sports Medicine, working alongside Dr. Daniel Kim, MD, and her family life outside of work.
Eleanor Burke, PA-C
Eleanor works alongside our newest Orthopaedic Spine Surgeon, Dr. Kim. She earned her degree in Psychology and Biology from Wake Forest University. She then went on to receive her Masters of Science in Physician Assistant Studies from the University of Alabama at Birmingham (UAB).
She grew up in Huntsville, AL and spent most of her time horseback riding and cheerleading. Eleanor enjoys being with her family and going to the beach in Destin, FL.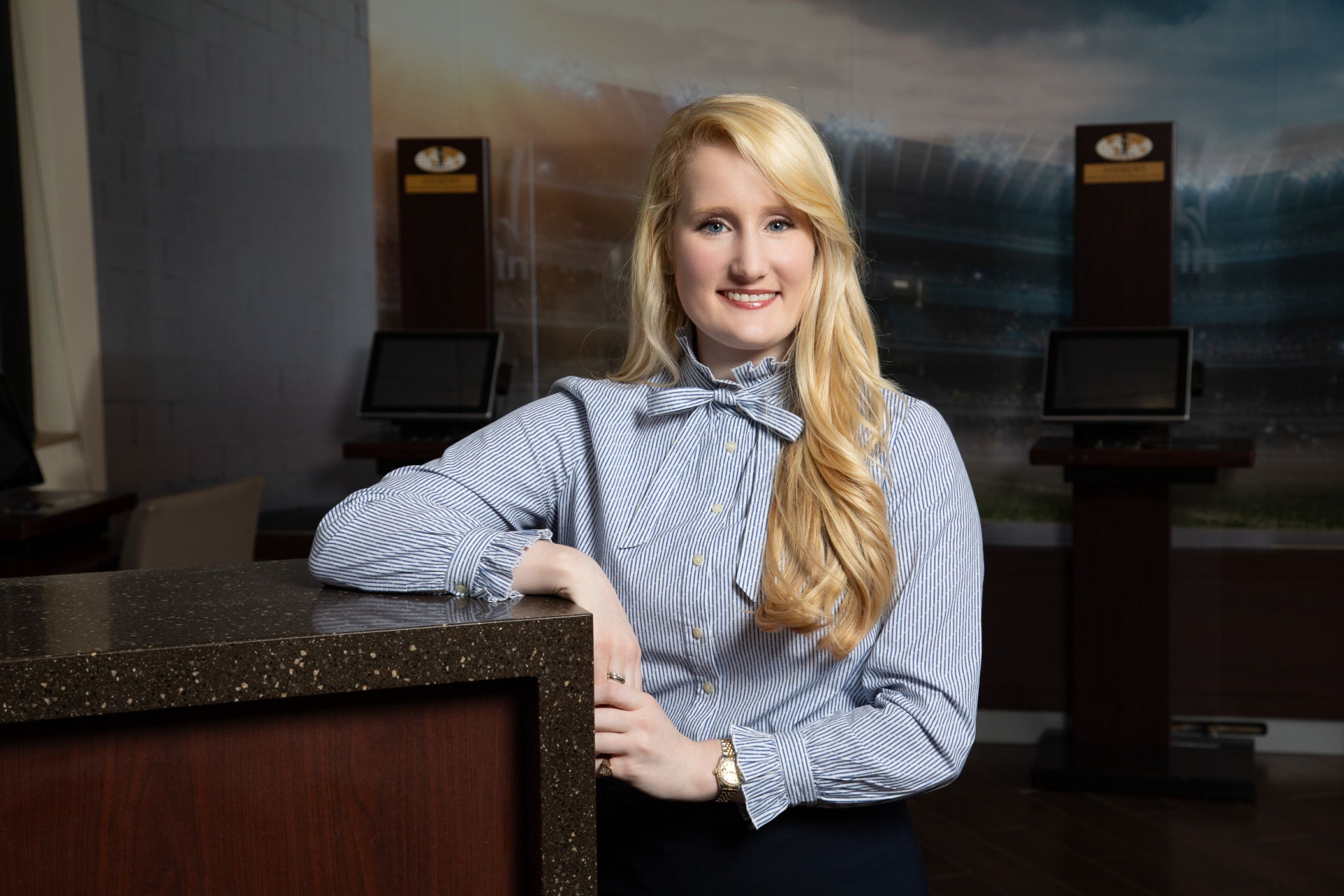 What do you enjoy most about your career?
What I love most about my career is assisting in surgeries and seeing people's joyous response when their functionality and quality of life improves afterwards.
Looking ahead to your career, what do you hope to bring to Andrews Sports Medicine?
I strive to provide superior and compassionate care, while continuing to uphold Andrews Sports Medicine's excellence in orthopaedics. Also, one of my goals is to establish an osteoporosis clinic at Andrews Sports Medicine.
What do you like most about working alongside Dr. Kim?
Dr. Kim has been a great mentor and teacher, from whom I have learned a lot. I admire the care and compassion he has for all his patients.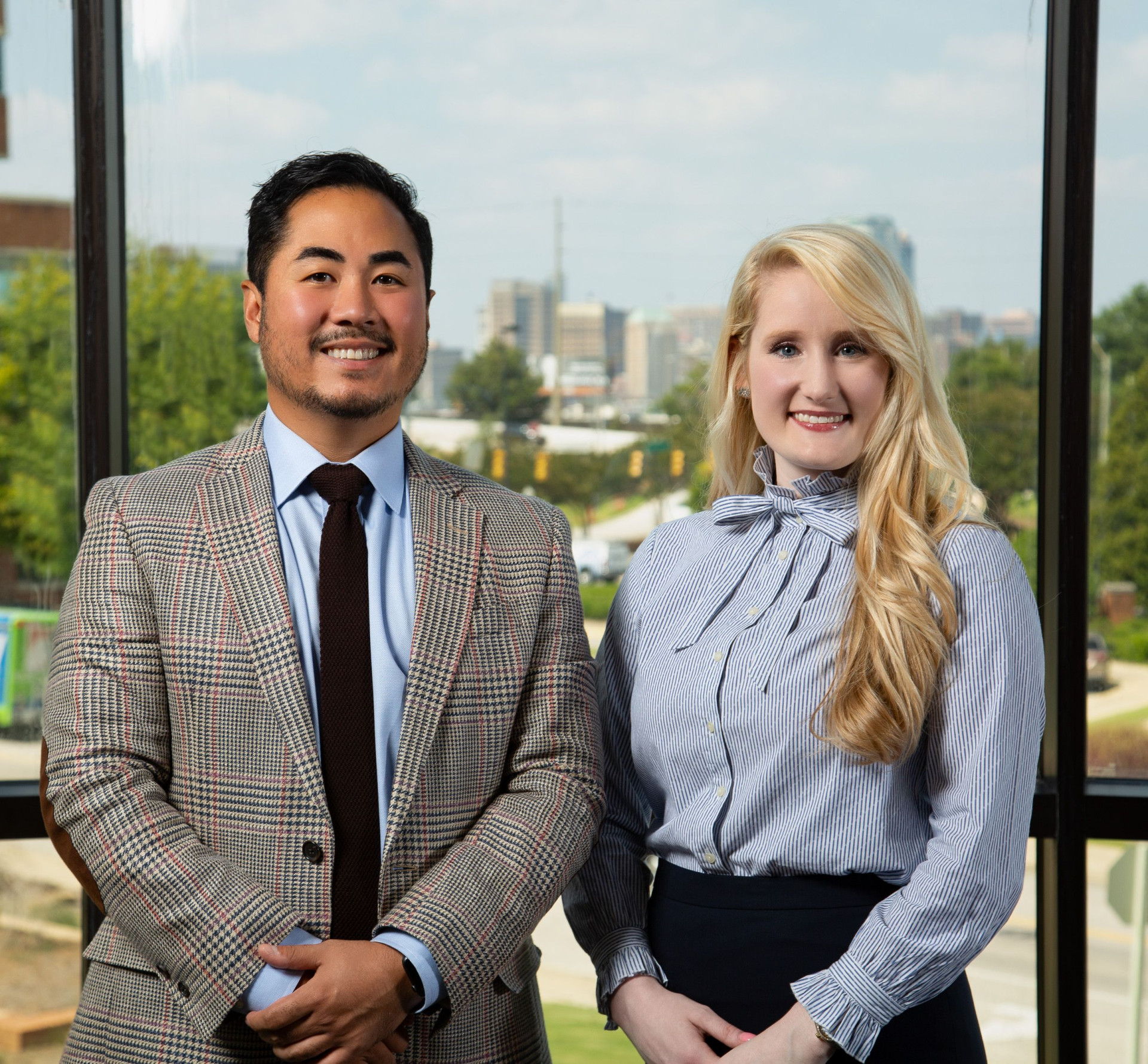 What do you like about the work culture at Andrews Sports Medicine?
I love the underlying passion and drive everyone has to perform their job to the best of their ability and having a smile while doing it.

What are some challenges of working as a PA?
It's a dynamic environment that keeps me on my toes, literally and figuratively.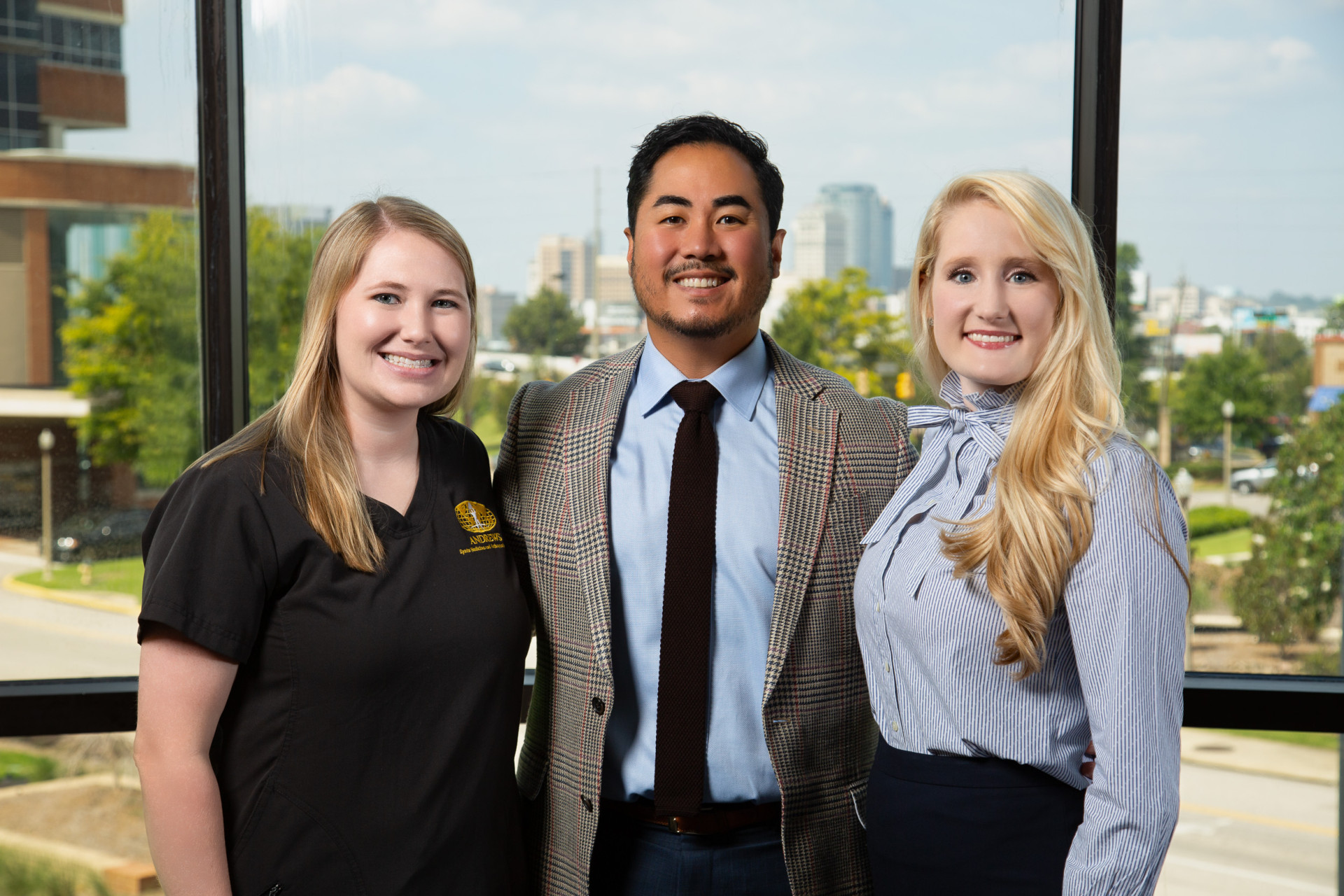 Where did you grow up and did you play any sports as a kid? If so, which ones?
I grew up in Huntsville, AL and my main sports were horseback riding and competitive cheerleading.
Tell us about your family.
My dad, John, is a U.S. Naval Academy graduate and former U.S. Marine harrier pilot. Currently, he is a senior manager at Oracle and specializes in ERP implementation. My mom, Anne, is a University of AL graduate and owns a boutique, gift and monogramming store, Fanciful Things. I have one sibling, an older brother Ford, also an Alabama alum. He is an accountant and works in the advisory division of Ernst & Young. Lastly, we have a beloved four-legged sister, a Cavalier King Charles Spaniel, named Piper. We are all fanatic Alabama football fans! Fun fact: my mom and brother both speak Japanese!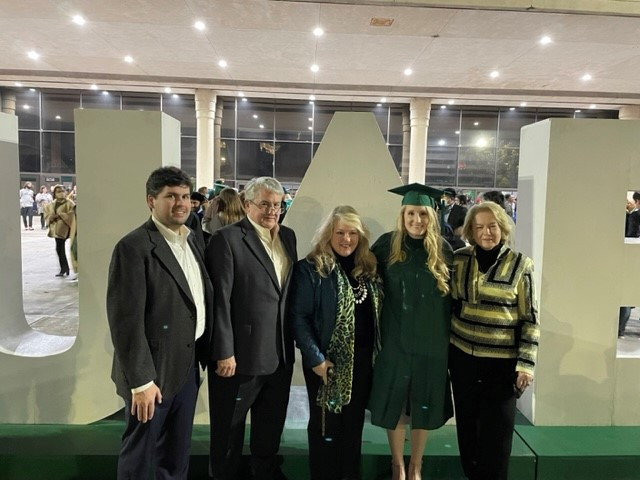 What is your favorite place to go in Birmingham?
My favorite place to go is the barn.
Where do you and your family like to vacation?
We love to go to the beach (Destin, Florida).