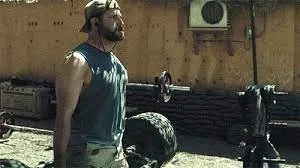 GQ Magazine
Written by Jay Willis
You know what's not cool? Throwing out your back.
We're now three weeks and change into the 2018 New Year's resolution season, which means that, statistically speaking, a whole lot of people who beat down the gym doors on January 1 are spending much more of their time wincing in pain than they'd like. According to a recent study, 34 percent of athletes who participated in a CrossFit-style conditioning program reported sustaining injuries, of which 35 percent resulted from overexertion and another 20 percent from improper technique. Enthusiasm is good when it causes you to get to the gym. It is bad when it causes you to throw out your back.
In an effort to reduce the likelihood that your fitness goals are derailed by some combination of visible limping and epsom salt baths, we asked Dr. Michael K. Ryan of the Andrews Sports Medicine & Orthopaedic Center, about what the most common weight room injuries look like, and...
To view the complete GQ.com article, including detailed insight from Dr. Michael K. Ryan, CLICK HERE.