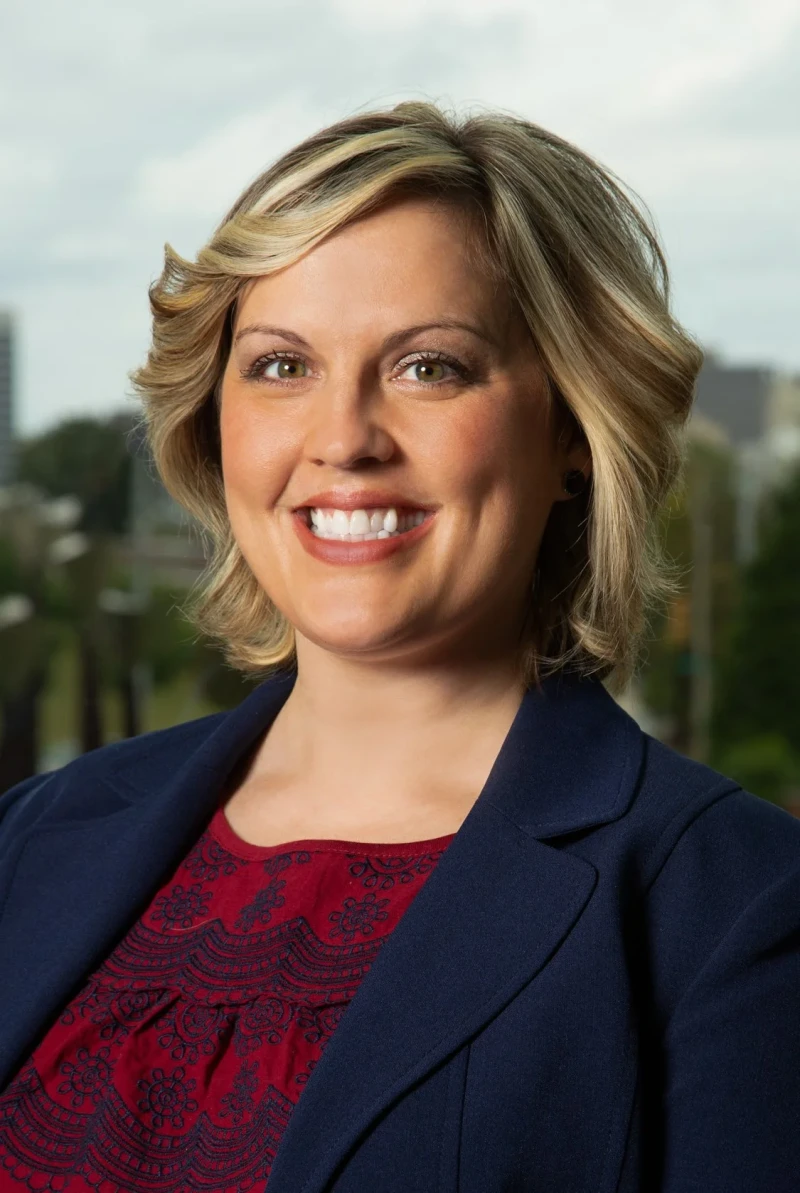 Jenny is a nationally certified physician assistant committed to providing top quality and compassionate health care to both the sports medicine and general orthopaedic populations. She is a graduate of the University of Montana where she earned her bachelor's degree in Athletic Training and Human Biology. She then completed her Masters in Physician Assistant Studies at Rocky Mountain College in Billings, Montana. During her clinical rotations, Jenny trained under former Andrews Sports Medicine surgeon an sports medicine specialist, Dr. Samuel Goldstein. She later joined him in 2008 as his licensed and certified physician assistant.
Jenny worked alongside Dr. Goldstein for 12 years in both the clinical and surgical setting. To ensure her patients received the highest quality care, Jenny also provided sideline coverage for Mortimer-Jordan, Oneonta, Pinson Valley, Pleasant Grove, Springville, St. Clair & Blount County High Schools. The ability to utilize her skills to service student athletes, along with their families and communities remains one of her favorite responsibilities.
Following Dr. Goldstein's retirement in December 2020, Jenny stepped into a new role at Andrews Sports Medicine as the Physician Assistant for Clinical & Surgical Services. This position has allowed her to grow in both an administrative and clinical capacity. Mrs. Degnan has the unique privilege of assisting all our physicians, but she primarily works alongside Dr. Lyle Cain, Dr. Emily Bell Casey, Dr. Jeffrey Dugas, and Dr. Benton Emblom. Her work ethic, dedication and diversity has allowed her to seamlessly deliver exceptional orthopaedic care across multiple subspecialties.
Jenny holds a similarly important impact on the athletic training profession. Prior to PA school, she earned her certification as an Athletic Trainer (ATC). Her professional leadership and enthusiasm was reinforced in 2021 when she was named the co-program director for ASMI R.T. Floyd Athletic Training Residency Program. In this role she serves as a mentor and teacher to aspiring athletic trainers that seek a clinical assistant role.
Jenny is a member of the American Academy of Physician Assistants, Alabama Society of Physician Assistants, and the National Athletic Trainer Association. She is a board certified physician assistant and athletic trainer.
Jenny and her husband, Lacey, married in 2010 and have one son, Garrett. They enjoy their quiet country home in Springville, but when possible, love returning to Montana's "Big Sky Country" to visit family.