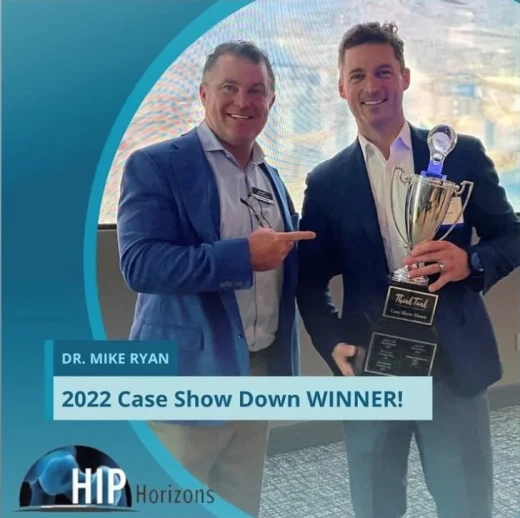 Dr. Michael K. Ryan participated in Arthrex's Hip Horizons medical education training program held September 16-17, 2022 at the ArthoLab in Naples, Florida.

The technique-oriented program is designed to expose physician attendees to the latest surgical concepts in lower extremity surgical techniques.
We are excited to announce that Dr. Ryan was the winner of the 2022 Case Presentation Show Down with his presentation on Post SCFE. Dr. Ryan also instructed on labral repairs, cartilage preservation and addressing extra-articular hip pathology in athletes.