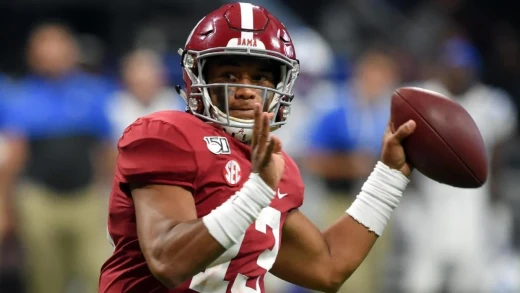 Thank you to ESPN's Stephania Bell for interviewing Dr. Lyle Cain to get his depth insight on Tua Tagovailoa's hip surgery recovery. The ESPN article published online April 9, 2020.
ESPN
Written by Stephania Bell
The two orthopedic surgeons directly involved in Tua Tagovailoa's hip surgery and recovery indicated that the quarterback would be fully healthy to participate when NFL training camp begins.
Lyle Cain, the head team physician at the University of Alabama, and Chip Routt, a professor of orthopedic surgery at McGovern Medical School at the University of Texas in Houston, agreed that Tagovailoa's progress to date -- both technically, in terms of his fracture repair, and functionally, based on his current activity -- would allow him to be cleared for all football activities.
"He's in a normal offseason training program just getting his body back in shape now," Cain said Thursday.
Tagovailoa, who is expected to be selected...
CLICK HERE to read the complete ESPN.com article.