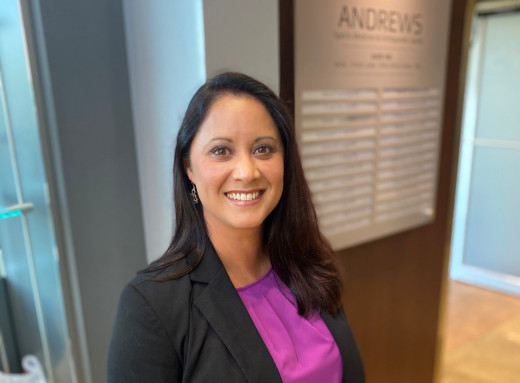 By: Taylor Riddle
In this edition of PA Spotlight, we introduce you to Eve Santiago, PA-C. Eve shares details about what she's learned working alongside James A. Flanagan, MD for more than a decade, balancing her career and personal life with 3 very active kids, and what she enjoys doing in her limited free time.
Eve Santiago, PA-C
Eve has been a physician assistant for 16 years, working alongside Dr. James Flanagan for 13 of those years. They treat patients with acute and chronic orthopedic conditions – primarily focusing on hip and knee replacements.
She earned her bachelor's degree in Biological Sciences from the University of Georgia and Physician Assistant Studies from the University of Alabama Birmingham (UAB).
Eve and her husband, Nes, will celebrate their 16th wedding anniversary this December. They have two daughters - Amberli (14) and Tenley (12) - and one son Avery (10). The Santiago family also has a dog and 2 cats.
Eve and her family live in Trussville where she loves to support their local community by serving in their church, Faith Community Fellowship, and strives to follow the core belief to "Love God and Love People." Eve enjoys staying busy with all their kids' extracurricular activities. Their family loves the outdoors, watching movies, playing games and maintaining the importance of eating dinner as a family with open communication.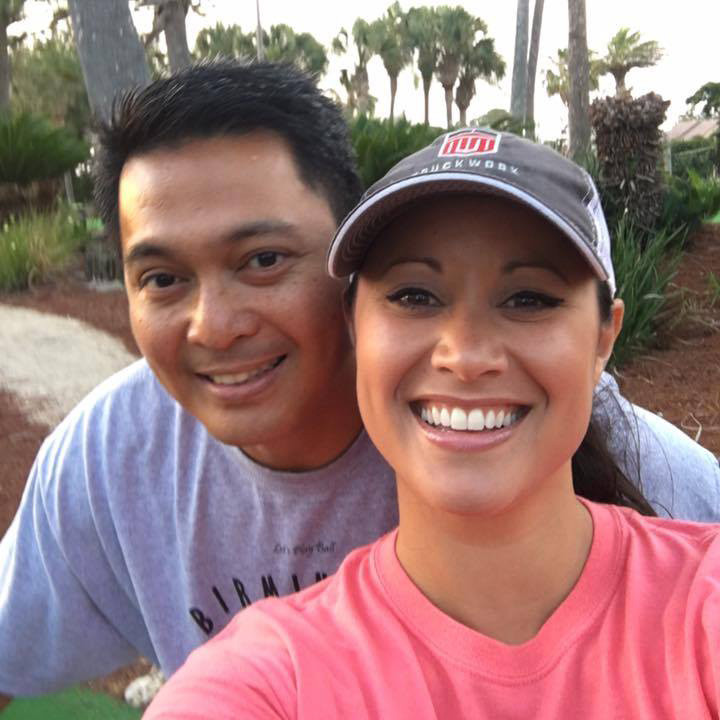 What do you enjoy most about your career?
First off, I was inspired to become a PA because I come from a family with a lot of medical professions, from doctors, to CRNA's, to RN's. I decided to become a PA because I felt like I could really have a positive impact on people, but also have a balanced career and family life.
Day to day, I really enjoy being able to walk with my patients through their surgical experience and help tailor their outcome to their specific needs.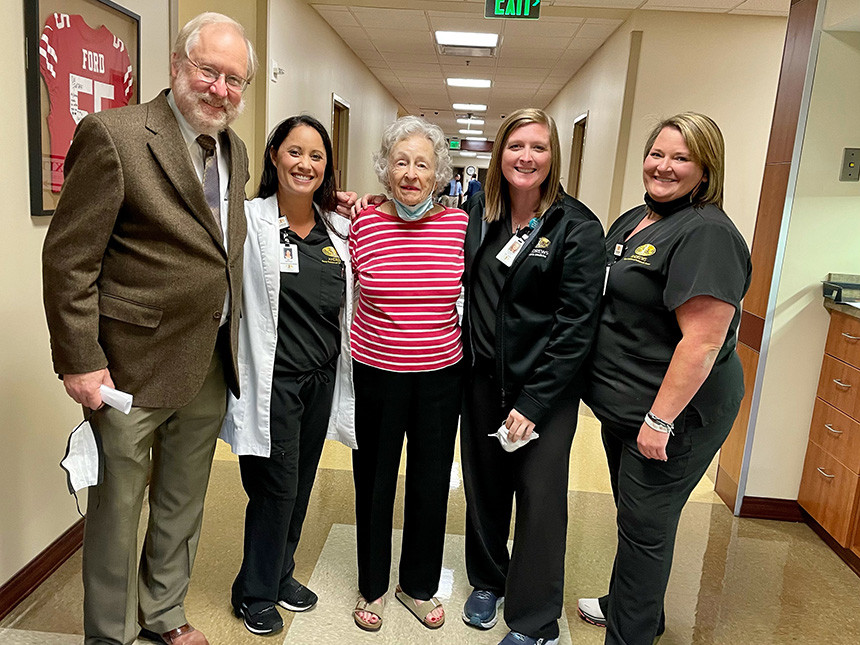 Looking ahead to your career, what do you hope to continue to bring to Andrews Sports Medicine?
I hope to continue to bring a positive attitude, new ideas, and continuity of care.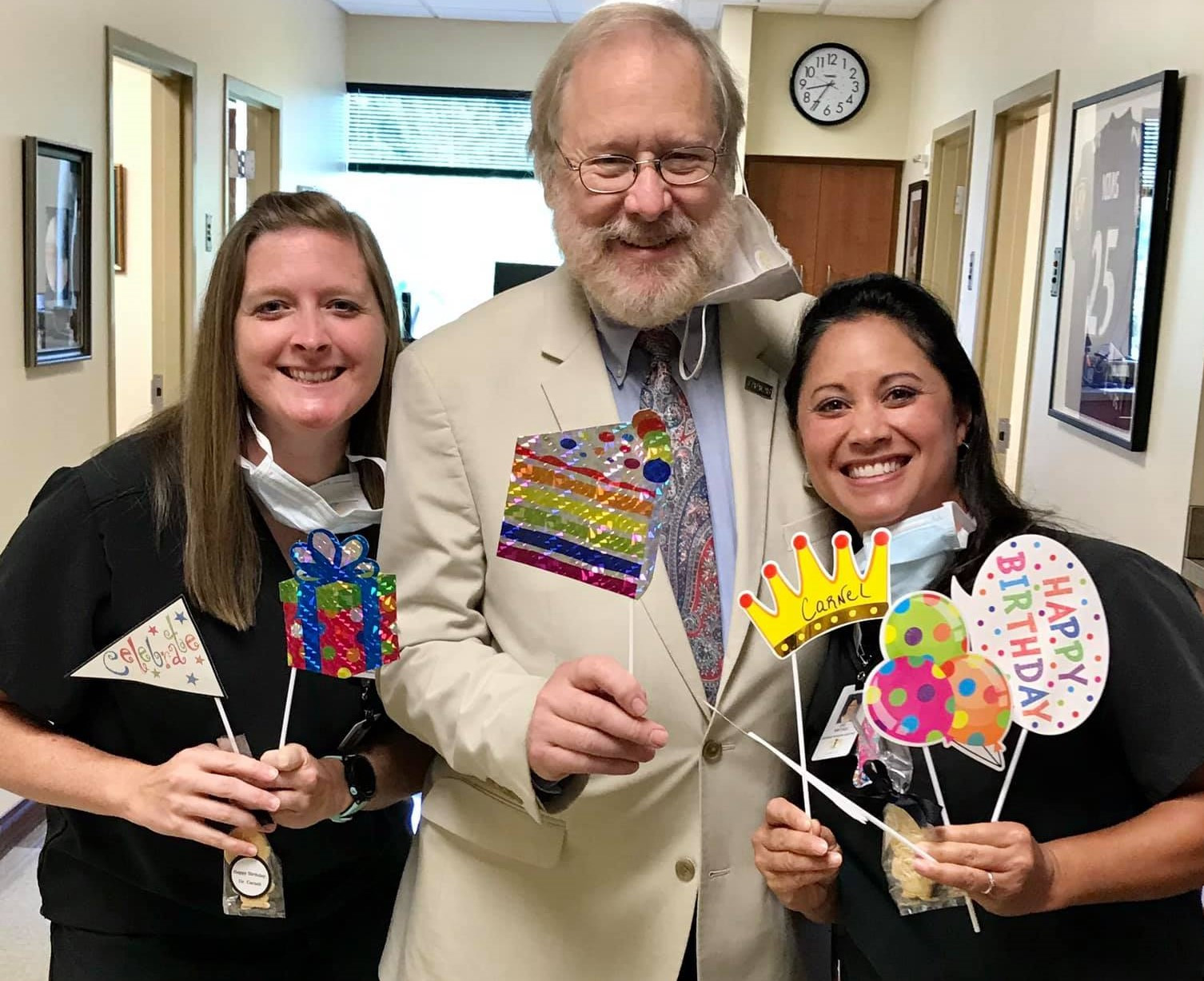 What do you like most about working alongside Dr. Flanagan?
Dr. Flanagan and I have a great working relationship and I have good autonomy with him. We've worked together for 13 years so we've established a really good rhythm and he's a great role model who has taught me a lot, not just in orthopedics.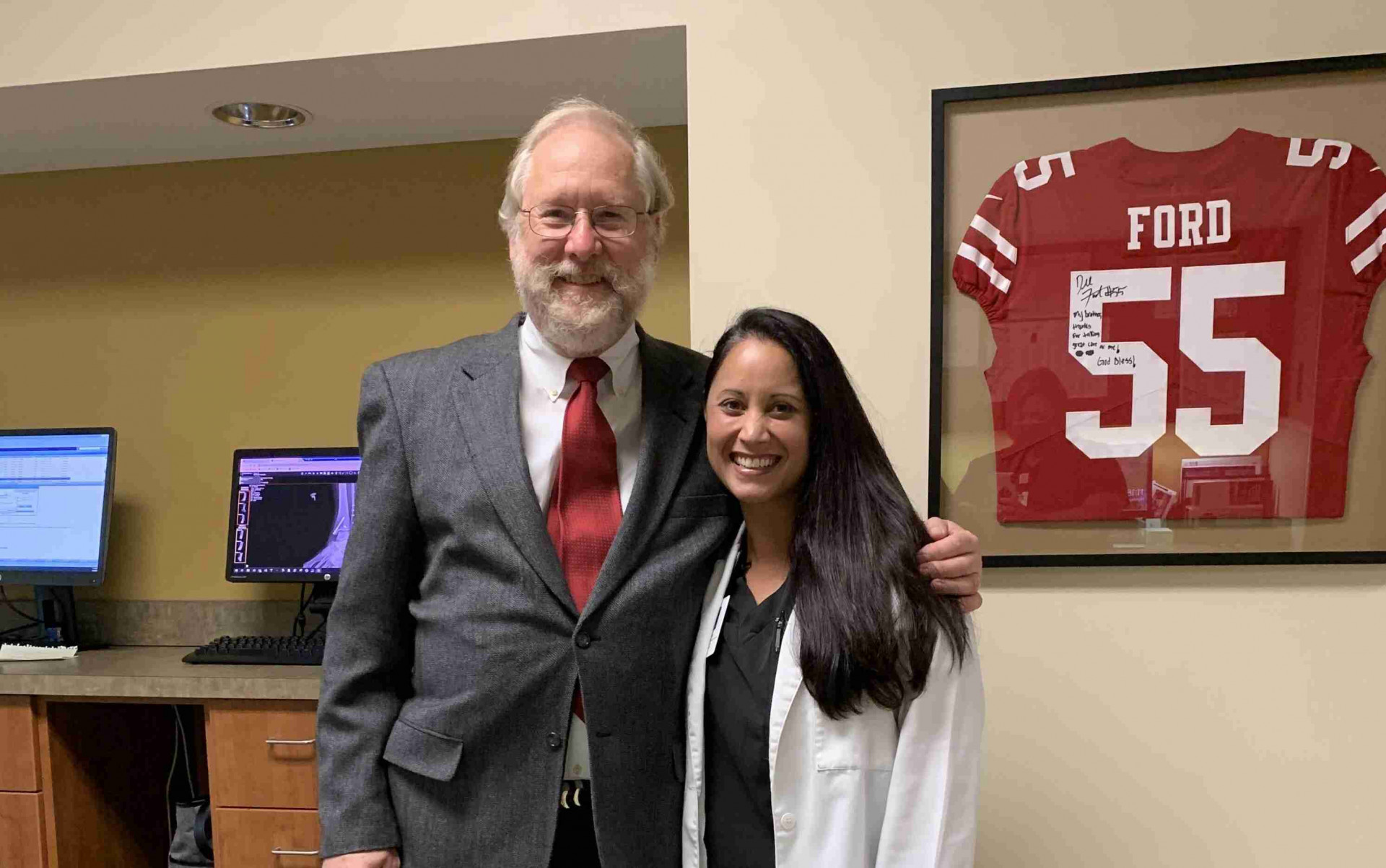 What do you like about the work culture at Andrews Sports Medicine?
It is a lot of fun. There is always something to do with different people. I feel like everyone tries to help out - whether it be physical help or just being there to support one another.
What are some challenges of working as a PA?
For my role, I am also Dr. Flanagan's clinical and surgical coordinator, and I assist in surgery for total hip and knee replacements. I feel like my role is so global that handling all the different aspects of patient care, communications with multiple departments, and applying my medical knowledge to make clinic and surgery flow easily can be challenging. I think that the hardest part of my job is making sure that there are minimal stumbling blocks.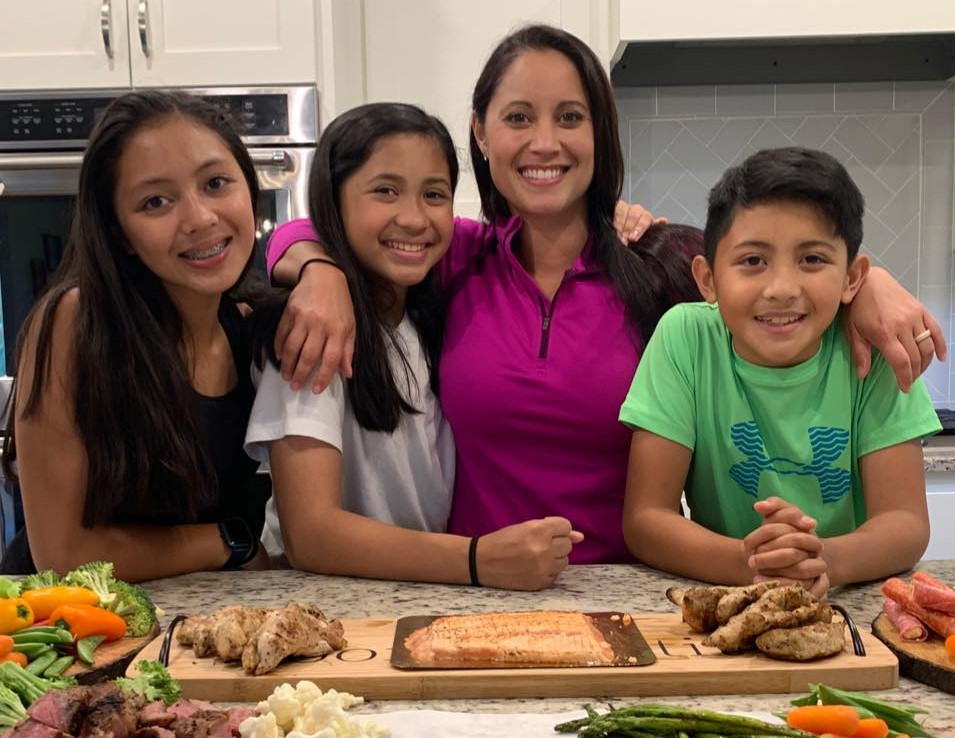 Do you have a mentor in the healthcare industry? If so, who and tell me about how they have helped you?
I have lots of mentors: Colleagues in other subspecialties that may not necessarily have been practicing as long as I have but provide a lot of insight into different aspects of patient care; people in different healthcare fields, other physicians (my dad and brother) and of course Dr. Flanagan. He has been a father figure, a medical mentor, and a family friend for most of my career- he has lead me and shaped me to be the PA I am today.
Tell us about your family.
I am in the "Uber" phase of life so I finish my job here and then I'm a family chauffeur. I'm constantly taking my kids to multiple locations. I have 3 kids. They are 14, 12, and 10. They are in multiple activities including church, worship team, cross country, volleyball, theatre, cub scouts, and basketball. I love to cook and it is very important to us that we sit down at night and eat as a family to have actual conversations with each other. We are all very supportive of each other - our time, commitments, friendships and schedules. My husband and I have been married for 16 years and it is definitely a partnership to manage everything.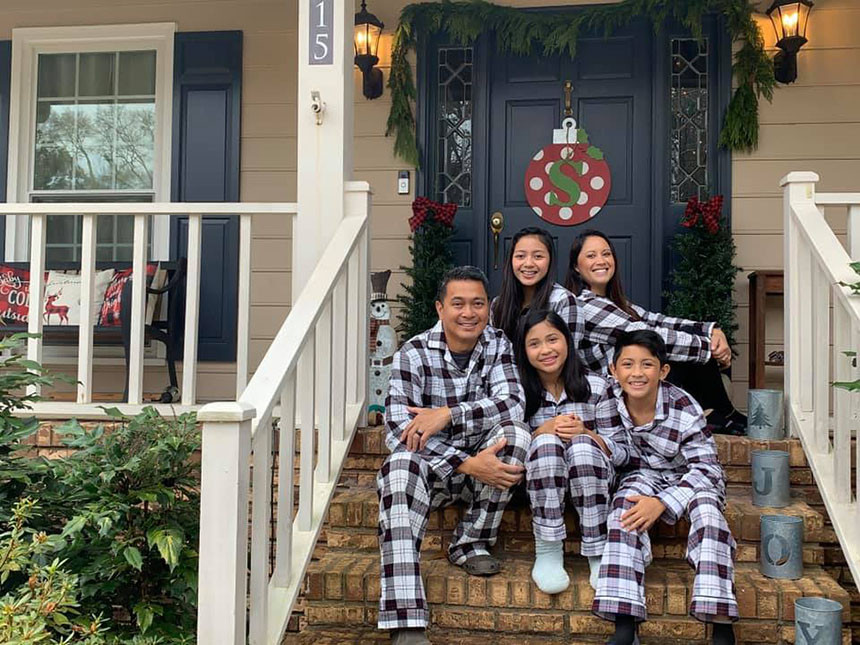 </
What is your favorite place to go in Birmingham?
We live in Trussville and our favorite place to go is a brand new entertainment district called Ferus where they have a brewery, concerts, and activities all the time. We like to support our community and stay local. Our whole family goes down there to meet up with friends and we have a good time.
What was your favorite past time growing up?
Singing was my number one activity growing up. I loved sports, softball and rowing, and I was involved in lots of different things, but singing and musical theatre is probably number one. Music is what brought my husband and I together and it remains a favorite past time for both of us.
What do you like to do when you're not working?
Singing! Well, I also sing when I'm working, but I sing and play piano for our worship team and love being involved at church. I also I enjoy just supporting my kids- in this phase of life they kind of determine your social life anyway. We love to watch movies, ride bikes, play pickle ball, go on hikes and play games. To be able to spend that time with them is why I decided this career so it all works out.