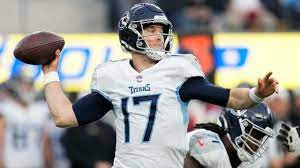 The 2022 season might not be over for Ryan Tannehill just yet.
The Titans' starting quarterback, who is out for Saturday's game against the Texans after suffering an ankle injury last week in a loss to the Chargers, is doing everything he can to play in what could end up being a win-or-go-home game against the Jaguars in Week 18, sources say. While various reports have considered him done for the season, Tannehill is pushing to try to make...
CLICK HERE to read the entire article.