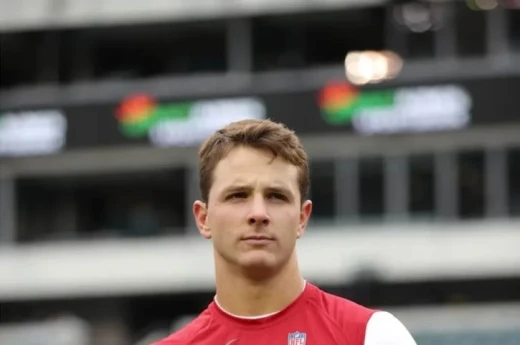 Dr. Jeff Dugas recently sat down with NinersNation.com reporter, Kyle Posey, to discuss San Francisco 49er QB, Brock Purdy's UCL repair surgery.
Dr. Dugas is an orthopedic surgeon who performed the same UCL repair surgery on former Niners QB Nick Mullens
By Kyle Posey@KP_Show March 21, 2023, 10:06am PDT
We're mostly in the dark when it comes to surgeries players undergo. Those of us on the outside are forced to rely on whatever we can find on the internet pertaining to rehab schedules and timetables to return from injury.
49ers quarterback Brock Purdy underwent surgery on March 10 to repair his UCL. To get a better idea about Purdy's rehab process, I sat down with Dr. Jeff Dugas, an orthopedic surgeon who did the same surgery on former Niners quarterback Nick Mullens.
Dr. Dugas spoke about the difference between reconstruction and repair surgery, how difficult it is to...
CLICK HERE to read the entire article.