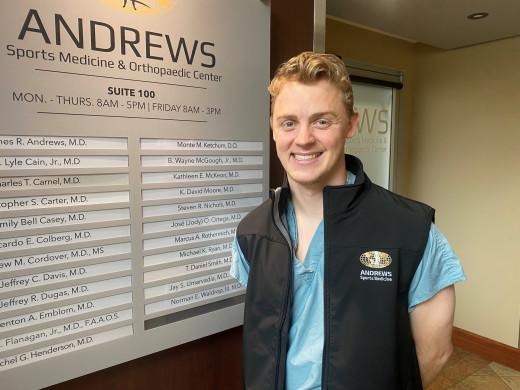 By: Taylor Riddle
In this edition of PA Spotlight, we introduce you to Sam Murphree. Sam is the newest PA here at Andrews Sports Medicine and works alongside Dr. Michael K. Ryan. He shares about growing up in Cullman and playing sports, what he enjoys about his career and working alongside Dr. Ryan, and what he enjoys doing when he isn't working.
Sam Murphree, PA-C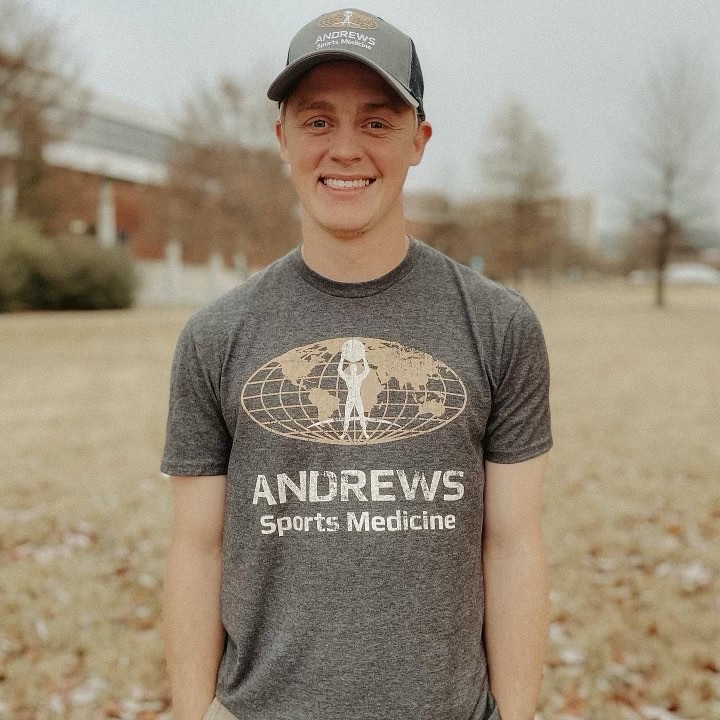 Where are you from and did you play any sports growing up?
I'm from Cullman, AL and I played baseball from when I was about 4 years old through high school. I dabbled in basketball, football, and cross country but my main sport was baseball. I really enjoyed playing sports growing up.

Where did you go to college and PA school?
I went to Auburn for undergrad and I majored in health science administration and business. For PA school I went to UAB.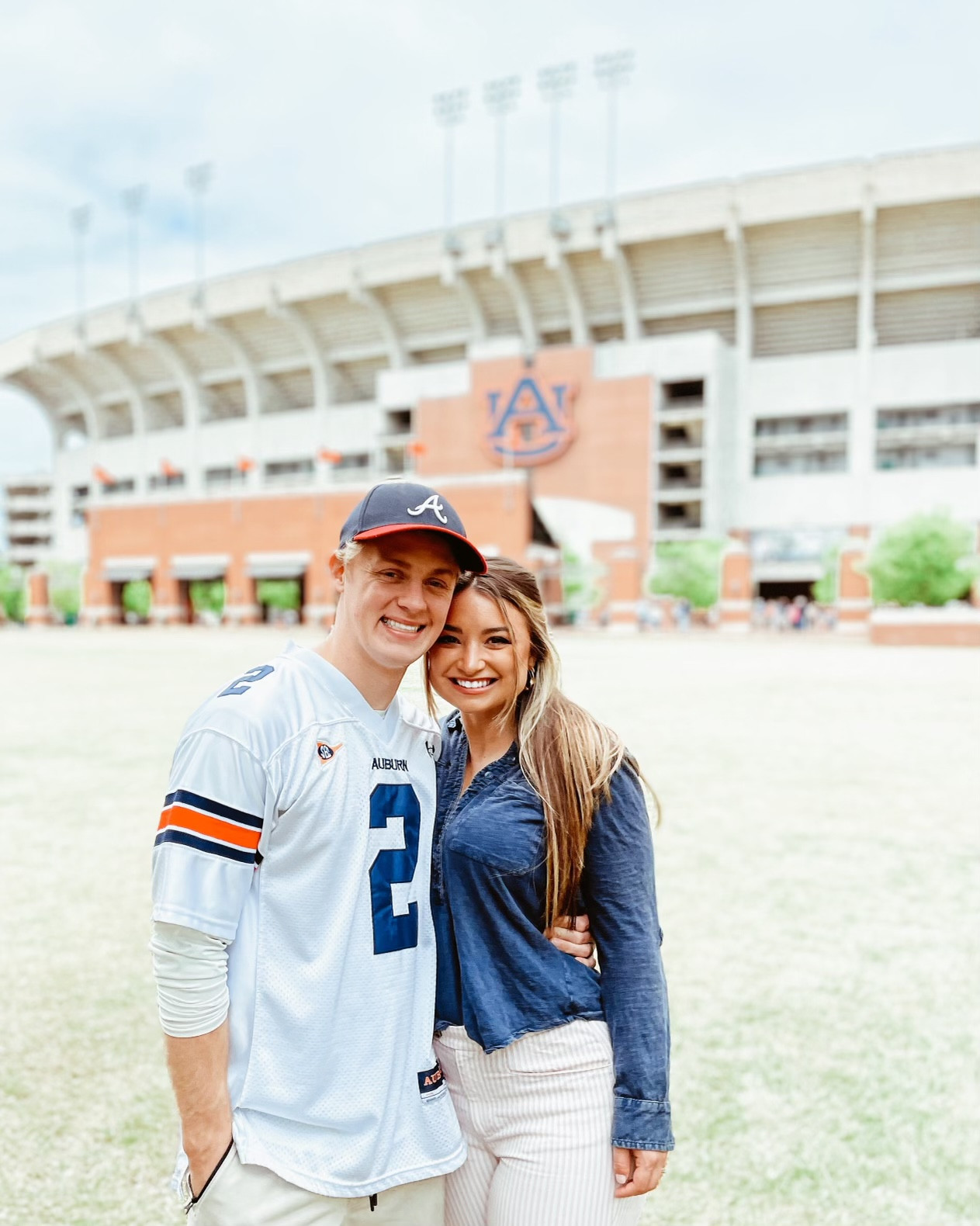 What do you like most about working alongside Dr. Ryan?
Dr. Ryan really cares a lot about his patients and he is very knowledgeable. We both get along really well and have a lot of the same interests. We both like to exercise, run, and do triathlons. I enjoy working with his entire team too and getting to know them better. I am excited to continue to work with everyone.

What do you hope to bring to Andrews Sports Medicine through your career?
When I played baseball, I dislocated my knee cap. I was treated by Dr. Jeff Dugas and he and his entire team treated me well. I got to know some other PA's at Andrews when I was in high school and had the privilege of shadowing them. I hope to continue to bring spirit and drive to provide optimal care for our patients. When I was a patient myself that was exactly what they gave me so I hope to bring that in return. When athletes and other patients come in, I want to be able to help them get back to what they love doing.
What do you enjoy most about being a PA?
I like spending time with the patients and getting to know them and understand where they are coming from. I like the team aspect we have and I like getting to work collaboratively with the athletic trainers and doctors. Ultimately I enjoy getting to know the patients and who they are.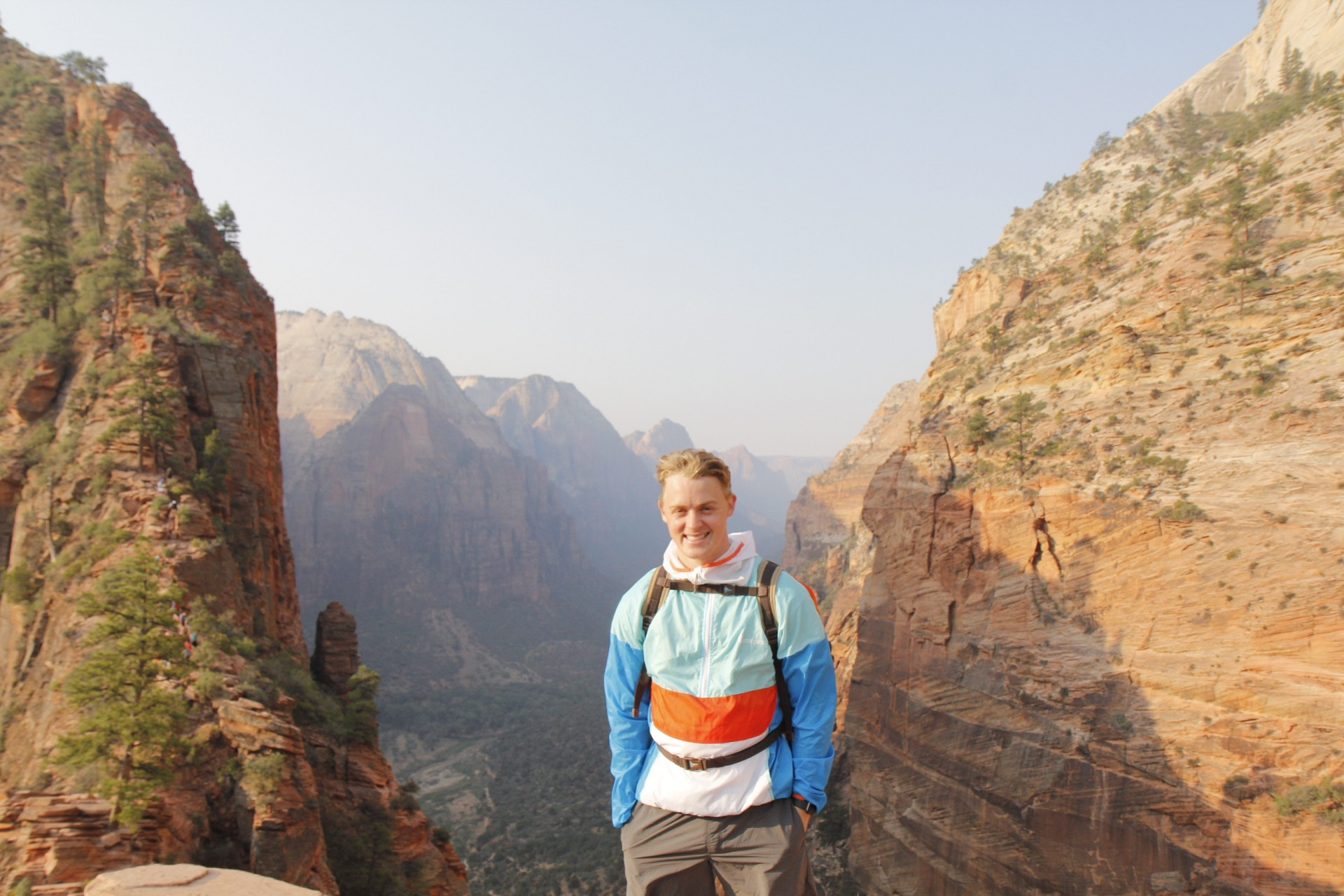 Do you have a mentor in the healthcare industry? If so, who and how have they helped you?
I would say one of them would be my aunt. She worked here at St. Vincent's for a long time and she guided and helped me get to where I am today. She showed me what good work ethic looks like and how I could best succeed. Another would be my parents and my brother. My parents have helped open doors and get me where I am today and my brother first introduced me to the PA profession when I was in high school. Dr. Ryan has also been a great mentor and guide to me.



What do you enjoy doing when you're not working?
I am married to my wife Faith. We have been married for about 3 and ½ years now. We love spending time with our dogs Bailey and Sadie and going on walks with them. We also love running. We are training for the ½ marathon coming up. We love spending time with our families and going to the lake on weekends in the summer. We are also involved with our church softball league group and when we have the time, we like to travel out west to see all the national parks.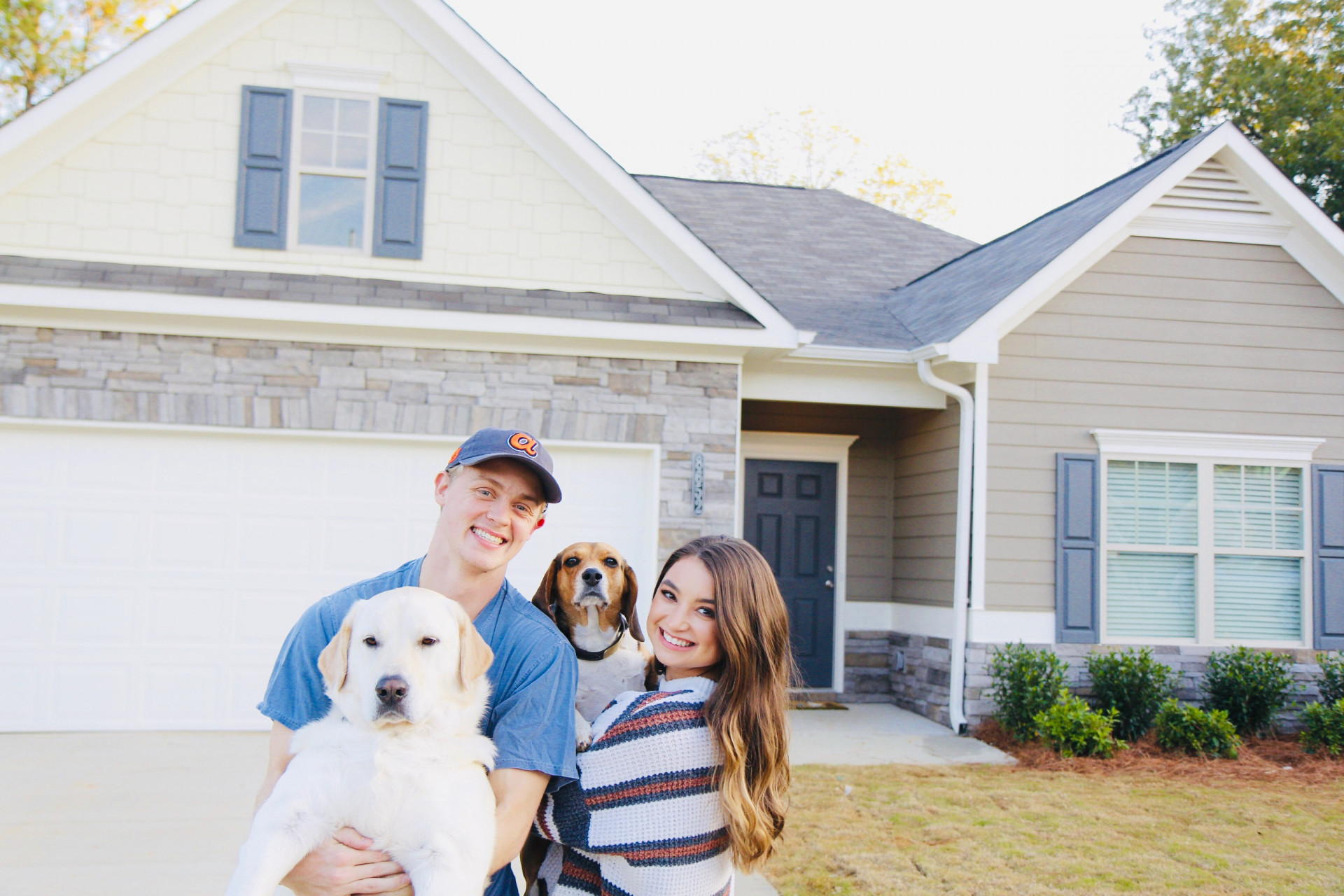 What is one of your favorite places in Birmingham?
My wife and I like going to the summit and driving to the Mountain Brook area to go on runs. I enjoy doing that with my buddies as well. We like visiting downtown and going to eat at all the restaurants in the area. My wife and I attend Redeemer Community Church and we enjoy being there as well.