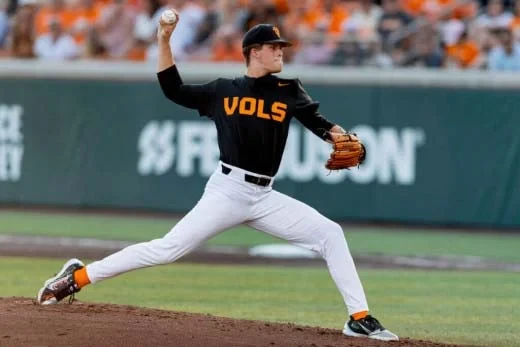 THE ATHLETIC
By joe Rexrode
KNOXVILLE — Josh Elander can't remember who sent it or even if it was a text or an email. He just knows someone typed up and got in front of his eyes the message that he should really go see Drew Beam pitch.

And he knew, in that spring of 2019, early in his time as Tony Vitello's recruiting coordinator at Tennessee, that all such tips required heeding. He also quickly saw what Power 5 program that didn't offer Beam — all the other ones, to be precise — apparently missed. Command, size, potential to increase velocity, all of that was...
CLICK HERE to read the entire article.