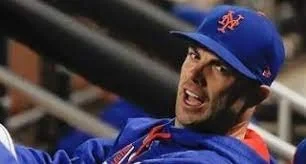 METS THIRD BASEMAN HAS BEST CHANCE TO RETURN FOLLOWING LAMINOTOMY PROCEDURE
Written by Lindsay Berra
Injury-plagued Mets third baseman David Wright underwent a laminotomy procedure on his lower back on Oct. 5, one month to the day after having rotator cuff surgery on his right shoulder.
While the word "laminotomy" certainly sounds scary, invasive and -- at the very least -- career-threatening, in reality, it gives the 34-year-old Wright his best chance to get back on the field.
In May 2015, Wright was first diagnosed with spinal stenosis, a narrowing of the spinal canal that typically occurs in individuals over the age of 50. This bone channel encases the spinal cord, and its narrowing causes pressure on and inflammation of the spinal nerves, resulting in radicular -- or radiating nerve -- pain in the lower back, hips and legs.
Wright's condition is exacerbated by the fact that he was born with a narrower-than-average spinal canal and also had bone spurs as a result of...
To view the complete MLB.com article, including detailed insight from Dr. Andrew Cordover, CLICK HERE.